Description
Join us for Chinwag's Careers Day at Social Media Week London supported by JobisJob UK! Meet the industry's leading employers including agencies, top brands and exciting start-ups!
Plus improve your job-hunt with a fantastic Programme of must-have advice with Portfolio Reviews, CV Surgeries, Presentations and Workshops with Aquent, Hyper Island, Chinwag and more.
Exhibiting Companies
Find out more about the exhibiting companies here.
The Careers Day (10am - 5pm) will run at The Vinyl Factory Soho, with advice sessions, presentations and workshops, a networking lounge and a host of the leading employers looking for new recruits.
To support your job hunt, the Careers Day will feature an intensive Programme of events designed to turbo-charge your efforts, including:
N.B. These programmes require separate booking (please register for the Careers Day first).
View each company's bios here.
Get Involved...
Is your company recruiting? Want to exhibit? Register your interest in exhibiting, or get in touch with us to discuss Sponsorship & Mentoring/Workshop opportunities. Sponsorship & exhibiting packages start at just £1,000.
// Get Involved by Exhibiting
// Get Involved by Sponsoring / Mentoring
Generously supported by...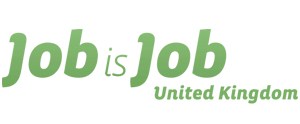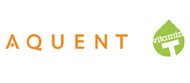 Organizer of Chinwag's Careers Day @ SMWLDN Fri 28th Sept 2012
Social Media Week London is part of the global Social Media Week events taking place in 14 cities across the globe.
This unique take on the traditional format creates a rich, interactive and beneficial set of experiences for everyone who participates whether attending an event, speaking, joining a panel, volunteering or supporting the events as a sponsor.
Unlike many events we aim for access to events programming and content to be as open as possible, and the events are almost exclusively free to attend, thanks to the generous support from our sponsors