Come along to the Business Women in, BWi Meet Up, in Chippenham. The ideal opportunity to develop business relationships.
About this Event
Join our BWi, networking Meet Up. The ideal opportunity to grow your business contacts, gain business support, find collaborators and forge lasting friendships – all in an informal setting.
With NO subscription, NO joining fees, and NO membership fees.
You can attend as many BWi networking meet ups that you like, anywhere in the country that they are held.
Cost: Only £10
Where: Chippenham, Wiltshire
Venue: The Rotary Club, 16 Station Hill, Chippenham SN15 1EG
Time: 10:00 am till 12:00 pm
When: Every first Wednesday of the month.
Host: Katherine Brooke MacKenzie
It all starts from 09:55 am, so grab yourself a cuppa. Then get ready for the introductions; the perfect opportunity to introduce yourself, and your business, to the group. Please note this is optional, so if you are not ready to talk in front of a group, there is no judgement whatsoever if you decide to opt-out.
Our Meet Up looks like this:
10:00 am – Welcome and host introduction
10:10 am – Members introduction, time to talk about yourself and your business.
11:30 am – Questions, guidance, support and advice. BWi updates
12:00 pm – Goodbyes
What can I bring to the event?
Bring leaflets, business cards, your products or just you. This is also a good time to connect on social media E.g. LinkedIn
What shall I wear?
This is an informal business Meet Up, smart/casual, you are connecting with potential new businesses.
Who do I contact if I have any questions? I
f you have any questions at all please contact – info@businesswomenin.org
What is the refund policy?
There is a refund but only up to 7 days before the date of the Meet Up, this is unfortunately due to costs incurred. You can however pass your place to someone else if you let the organiser know by emailing the change of name to  info@businesswomenin.org
Photography
The Meet Up will be photographed, for display, distribution and broadcast, including on all BWi platforms. By attending this Meet Up you understand that you may be in group shots. If you do not wish to appear in any photographs, please email  info@businesswomenin.org prior to the Meet Up. All photographs remain the property of Business Women in.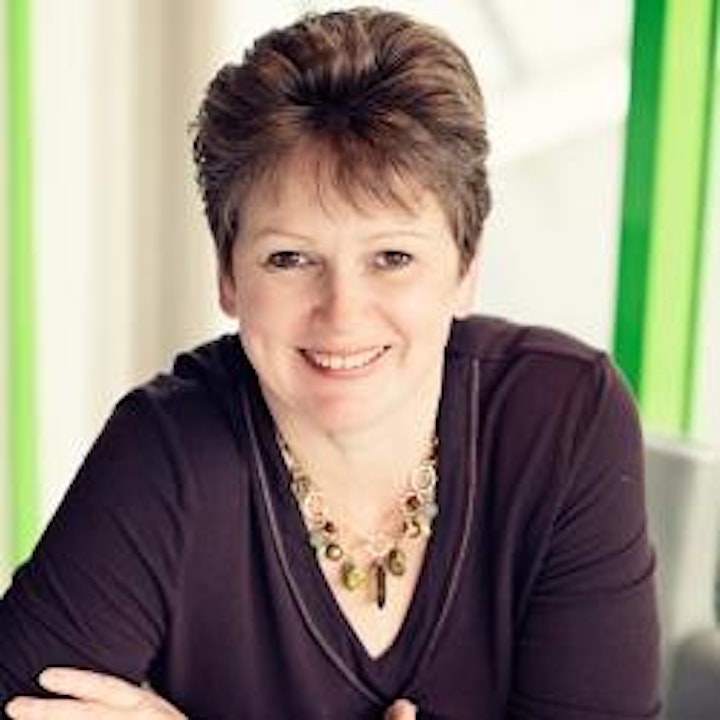 Meet the Host Katherine Brooke-MacKenzie
Company name: The Healthy Gut Clinic
Email: thehealthygutclinic@gmail.com
Website: www.thehealthygutclinic.co.uk
Social Media Links
www.thehealthygutclinic.co.uk
www.healthygutsolutions.co.uk
www.talkingaboutthebrownstuff.com
www.facebook.com/healthypoo
www.facebook.com/talkingaboutthebrownstuff
www.linkedin.com/in/katherine-brooke-mackenzie-b-a-hons-rt-arch-68893325
https://www.instagram.com/thehealthygutclinic/?hl=en
Business Bio
At The Healthy Gut Clinic we offer a range of services that support people with digestive problems to regain their comfort and confidence. I've been in the complementary and alternative health field for over twenty years, focussing specifically on the gut for the last fifteen. It is said that "All Disease begins in the Gut" so when you get this right by balancing your gut microbiome, inevitably health will be your reward.
I also offer talks on the importance of gut health and paying attention to your poo..
Personal Bio
I live in Chippenham with my cycling obsessed, lycra clad husband and totally gorgeous teenage daughter. My ethos is to live a life that is true to my most natural expression. I believe that each and every one of us is gifted and the secret to life is discovering that gift and giving it back to the world. As I mature, I find I have more compassion for myself and others and realise that a life well lived is often messy and confusing. We're here for a relatively short time, so I try to make the most of each experience, even if it's a bit crap at times.