Sales Have Ended
Ticket sales have ended
Thank you for choosing Choice Unlimited Rutland !! To keep update to date with Choice Unlimited follow us - www.choiceunlimited.co.uk @choiceUnLtd #choiceUnLtd Facebook.com/ChoiceUnLtd
Sales Have Ended
Ticket sales have ended
Thank you for choosing Choice Unlimited Rutland !! To keep update to date with Choice Unlimited follow us - www.choiceunlimited.co.uk @choiceUnLtd #choiceUnLtd Facebook.com/ChoiceUnLtd
Description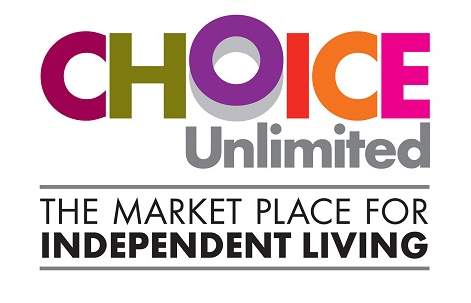 The Choice Unlimited Tour is heading to Rutland on Wednesday 19th October 2016
Aimed at disabled people, older people and carers in Rutland and surrounding areas, Choice Unlimited showcases the diversity of information, services, products, ideas and innovation that is available to support independent living all under one roof. This event will be packed to the brim with a range of services that are available to support choice and control.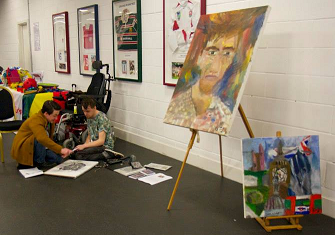 Choice Unlimited is a unique roadshow led by disabled people to empower disabled people and benefits everyone involved:
Disabled People enjoy an exciting event to learn about the services available to them on their doorstep to support them to live independent lives.
Organisations enjoy the opportunity to showcase their wares and increase awareness about their services to an ever increasingly powerful customer base.
Professionals enjoy the opportunity to learn about the diversity of services available so they are better able to support their disabled clients.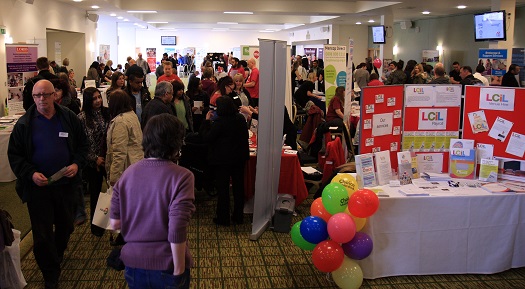 Choice Unlimited is packed full of services that are available on your doorstep to support independent living. Event entry is always FREE for visitors exposing them to a wide range of exhibitors specialising in Care and Support, Education and Training, Employment, Health, Leisure and Wellbeing, Products and Services, Sport and Recreation, Transport and much much more.
Join our market place of stalls, including activites and work shops, live performances, guest speakers, a photo booth, food and drink and much much more. There really will be something for everyone. Whatever your needs or interests, you'll find everything under one roof at Choice Unlimited.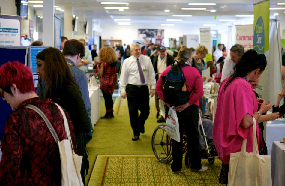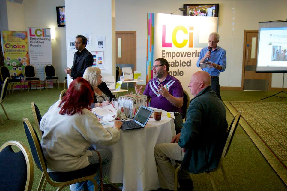 Choice Unlimited is a UK wide roadshow on independent living and the FIRST of its kind Nationally!!
For more other information please contact the Choice Unlimited Events Team on - 0116 2225005 or events@choiceunlimited.org.uk