Description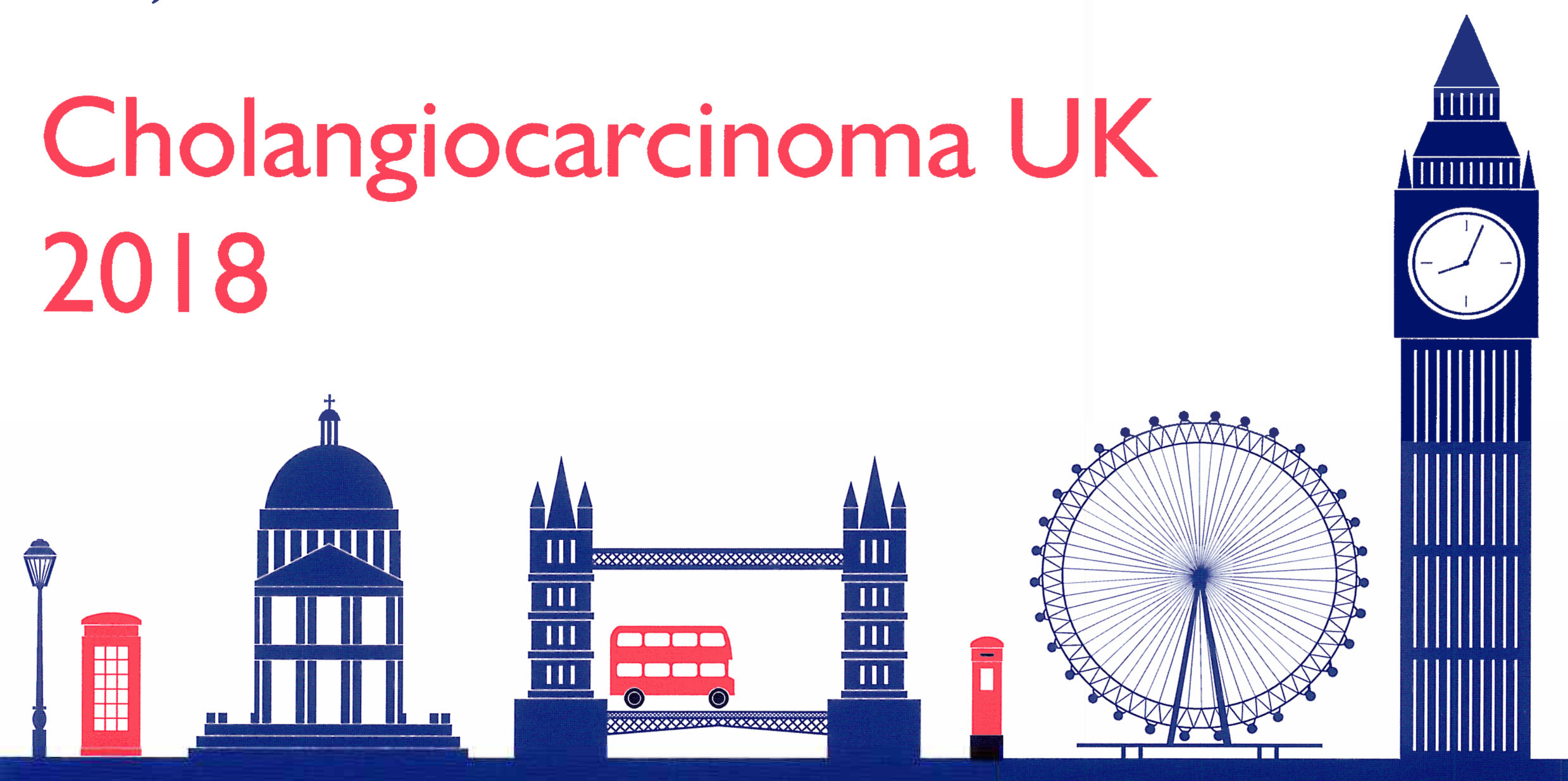 Aim:
A forum to develop national consensus and translational collaboration to improve outcome in cholangiocarcinoma.
UK Target Audience:
Hepatopancreatobiliary and Liver Transplant Surgeons, Radiologists, Gastroenterologists/Endoscopists, Histopathologists, Oncologists, Cancer Nurse Specialists, Translational Scientists/Clinicians and Patient Groups.
Venue:
Fetal Medicine Research Institute, a newly built state of the art lecture theatre and facility.
(Reception Number 0203 299 7538 )
6 CPD points awarded
Programme Format + Structure
15 minute talk/15 minute open floor discussion
Morning Session - What We Know & What We Do
0830 – Registration, Tea/Coffee
08:45 – 09:00 Welcome - Professor Nigel Heaton (Kings)
09:00 – 09:30 Analysis of current research activity in UK - Dr Simon Rushbrook (Norfolk and Norwich)
09:30 – 10:00 Epidemiology Update - Dr Shahid Khan (Imperial)
10:00 – 10:30 Preoperative Biliary Drainage is it necessary? Dr Douglas Thorburn (Royal Free/UCL)
Tea/Coffee Break
11:00 - 11:30 Imaging Criteria for Cholangiocarcinoma - Professsor John Karani (Kings)
11:30 – 12:00 Role of neoadjuvant & post resection chemoradiation - Dr Paul Ross (Kings)
12:00 – 12:30 Surgical strategy - Mr Hassan Malik (Liverpool)
12:30 – 13:00 Role of Liver Transplantation - Professor Andreas Prachalias (Kings)
Lunch Break
Afternoon Session - Translational Science
13:30 – 14:00 Molecular pathogenesis of cholangiocarcinoma - Professor Rob Goldin (Imperial)

14:00 – 14:30 The role of OMIC sciences - Dr David Britton (QMUL)
14:30 – 15:00 Translational Therapeutics 1 (endobiliary) - Dr Chris Wadsworth (Imperial)
Tea/Coffee Break
15:30 – 16:00 Translational Therapeutics 2 (systemic) - Dr Paul Ross (Kings)
16:00 – 16:30 The work of AMMF, the cholangiocarcinoma charity - Helen Morement
16:30 – 16:45 Summary of the Day - Professor Nigel Heaton (Kings)
16:45 – 17:00 CCA-UK: Concept and future meetings - Dr Shahid Khan (Imperial)