Location
Lancastrian Suite, Town Hall, Chorley
Chorley
PR7 1DP
United Kingdom
Description
Join us for the "Choose Chorley Business Networking" event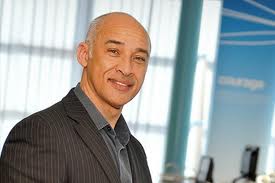 KEYNOTE SPEAKER - Philip Dyer
Chairman of nxo - a strategic marketing network
with a national network of consultants
Philip Dyer from nxo will present MAP (Marketing Applied for Performance) a practical approach for businesses to adopt to improve their marketing. This follows a simple process, addressing some of the more uncomfortable business issues along the journey, but then driving forward to better understand why we do what we do, and how it makes us different.
Philip Dyer started his first business in 1986 and has since gone on to form nxo, whose aim is to assist business owners achieve their organisational goals. Philip's career has spanned both the public and private sector, working with a range of organisations such as Compass Group, Lancashire County Council and Virgin Trains, as well as high growth start-ups and Small to Medium Sized Enterprises (SME's).
Philip is a Fellow of the Chartered Institute of Marketing (CIM) and is currently the President of the CIM in Lancashire and as an Honorary Teaching Fellow Philip has presented regularly at Lancaster University Management School (LUMS) on the topic of marketing.
Don't forget to bring your literature and business cards - you can rest assured that you'll come away having learnt something - and hopefully with business leads and new contacts!
At each CHOOSE CHORLEY meeting:
you will hear from high profile business speakers and learn tips and tricks to help you get ahead
you will have a great opportunity to network with fellow business owners
you will hear about what the vision is for Chorley from elected members.
you can access information from support agencies about grants, projects and how they might be able to help you
CHOOSE CHORLEY meetings are open to business people from all over Chorley and the surrounding area - and from all types of companies.
Registration and buffet 5:30pm, speakers from 6.20, event closes at 8:30pm.