Description
Choose Chorley Business Network
Shaw Hill Golf Club and Hotel, Whittle-le-Woods PR6 7PP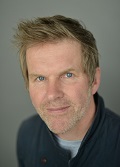 Our keynote speaker this time is Chris Sands, the founder of Totally Locally an award-winning social enterprise and shop local movement, which is in over 50 towns in the UK, including Chorley. The initiative supports independent traders to promote the value of local shopping, celebrate their high street and ultimately lift the local economy,
Chris is a branding expert, who in his 20 year career has worked with a range of bodies, from arts organisations to local government, the music business to regional parks, from big corporate organisations to community led projects. He is best known for starting Totally Locally, a free open source marketing kit for towns to help keep the independent high streets of the UK (and now across the world!) alive and thriving. Totally Locally has won many awards, not just the kit, but also for the towns using it. Chris' favourite work is helping communities to collaborate to get things done. Chris will speak on Totally Locally and how strong local economies can be achieved through collaboration, referencing Chorley as a local example
The evening also offers businesses an opportunity to network with fellow business owners, hear the latest updates from the Council on business matters and visit the stands of exhibiting agencies and networks.

CHOOSE CHORLEY meetings are open to business people from both within Chorley Borough and also the surrounding areas - and from all types of companies.
Don't forget your business cards!
THIS EVENT IS SCHEDULED TO FINISH AT AROUND 8:30PM