Description

Let's Do Business! are proud to announce the third
Choose Chorley | Let's Do Lunch! event on Wednesday 19th March 2014.
This event is supported by Chorley Council

Following the enormous success of the previous two Let's Do Lunch! events in 2013 Let's Do Business! is proud to announce that the next event will be on Wednesday 19th March 2014 from 11:45 to 15:00.
As before, Let's Do Lunch! is an opportunity for businesses from Chorley and surrounding areas to meet each other in an environment that is different to your usual business networking meetings. Our aim is to get businesses collaborating together and working to create an improved business community.
Over 100 business people attended each event last year and we had fantastic feedback following each event, We are expecting a large attendance again so please book early as places are limited. Click here to book.
The agenda for the event will be:
11:45 General Networking & Registration
12:30 Take seats at pre-determined tables of up to 8 businesses with a table host.
Each person on your table will get a short spotlight on your table and then you will
discuss a particular business subject or challenge. More details to follow.
13:10 GUEST SPEAKER - CARL HOPKINS (Secret Millionaire)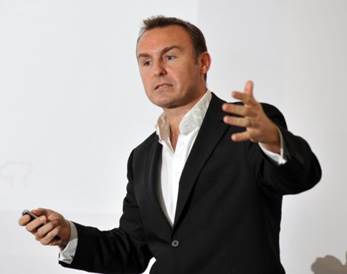 13:50 Introduction to the support available to businesses by Chorley Council.
3 x Business card draw to present a 60 second overview of your business to the whole room
14:00 The main session will close at 14:00 but the venue will remain open for general networking
If you have a pull up banner for your business you can bring this along to display in the hall.
Tickets for this fantastic event will be just £12.50 and will include lunch. Please let us know if you have any dietary requirements when making your booking.
Let's Do Business! is grateful to Chorley Council for making the venue available free of charge to enable this event to take place. As a non profit making organisation Let's Do Business! will be re-investing any surplus funds into future events.
Regards
Andy Poar
andy.poar@ipadvance.co.uk
07817 507 845
---
Organiser of Choose Chorley - Let's Do Lunch 19th March 2014