Description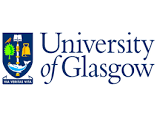 We want to hear from you. Join us for a day exploring issues around licencing of datasets. How do creators of data select suitable licences? Do consumers of data understand what the licences mean? What do you think is needed to address concerns?
0930-1000 Registration, Coffee
1000-1010 Welcome, background, and today's side shows
1010-1035 Lightning Brainstorm
1035-1100 Overview of Licence choices - CREATe

1100-1115 Bristol Case Study
1115-1135 Coffee Break - add to brainstorm, flip charts
1135-1205 Groups working on one licence each to identify issues

1205-1235 Visit other groups work and add comment
1235-1300 Vote for top issues
1300-1400 Lunch – add to brainstorm and flipcharts
1400-1415 - Urban Big Data Centre Case Study
1415-1445 Groups to identify some initial solutions/actions
1445-1515 Discussion
Feedback from groups, discussion of other key issues from brainstorming, suggestions on way forward in clarifying licences.
1515-1530 Wrap Up/Next Steps
1530-1600 Coffee and cakes available for informal networking