Refund policy
Contact the organiser to request a refund.
Eventbrite's fee is nonrefundable.
How can artists reduce their carbon footprint and what are the challenges and opportunities in doing so?
About this event
Join us for a panel discussion highlighting steps that artists can take to reduce their carbon footprint and the challenges and opportunities in doing so. The conversation will explore resources that are already available and what is still needed to affect the change that is so urgently needed.
Joining us in conversation will be Sarah Staton, Gautier Deblonde and Mariele Neudecker. Our artist panel will discuss how themes of ecology and the climate emergency have influenced their work, and considerations they make in their own practice.
The conversation will be chaired by Heath Lowndes, Managing Director and Co-Founder of Gallery Climate Coalition. Founded in 2020, GCC is working at the forefront of the arts sector's response to the growing climate crisis and aims to inspire and educate, as well as provide practical tools and information to those working in the industry.
ABOUT THE SPEAKERS
Gautier Deblonde
Gautier Deblonde is a photographer, renowned for his portraits of key international artists. His practice is often situated between reportage and documentary. His works have been exhibited in a number of museums and galleries including Le Petit Palais in Paris, Tate Britain and the National Portrait Gallery in London.
Heath Lowndes
Heath Lowndes is managing director and cofounder of Gallery Climate Coalition (GCC), which he has led since its launch in October 2020. GCC is an international charity and membership organization set up to provide sector-specific resources and guidelines for environmental sustainability in the arts.
Mariele Neudecker
Neudecker explores the interphases and overlaps of the two and three-dimensional, as well as the conjunction of analogue and digital. She uses a broad range of media including sculpture, film, photography, as well as sound, in a quest to find a new perception of landscape and understanding of manmade world around us. She is member of the Arts at CERN's Visiting Artists Programme and on the European Commission's JRC Art & Science advisory panel.
Sarah Staton
Sarah Staton is an international artist, her work is represented in the Arts Council Collection, British Museum Prints and Drawings, Henry Moore Institute, South London Gallery and Tate Collections as well as in private collections across the world. Sarah is Senior Tutor of Sculpture at the Royal College of Art in London.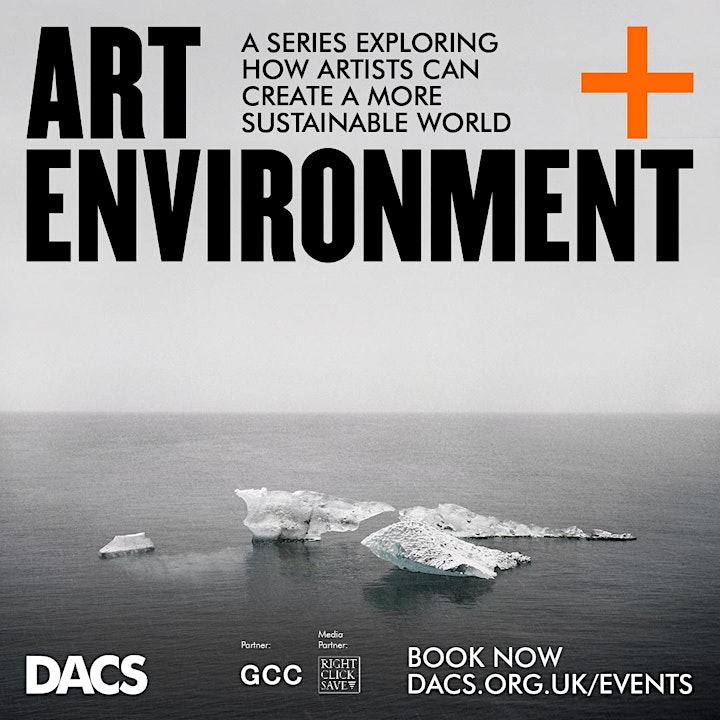 ABOUT THE SERIES
How can artists explore and navigate the changing environment, climate instability and justice to create a more sustainable future?
Art + Environment will explore the impact of climate instability on the arts and artists, looking at how the visual arts sector is working towards more sustainable practices and a decarbonised future.
Contributors include leading artists, institutions and organisations working at the forefront of the cultural sector's response to the climate emergency.
Featuring: David Buckland (Cape Farewell), Rosie Cooper (Wysing Arts Centre), Ekow Eshun, Heath Lowndes (Gallery Climate Coalition), Ingrid Pollard, Himali Singh Soin, Sarah Staton, Alberta Whittle and more to be announced. 
In partnership with Gallery Climate Coalition.
Media partner: Right Click Save
Image credit: True North © Gautier Deblonde. All Rights Reserved, DACS/Artimage 2022