Choral Music by Candlelight

Saturday, 5 May 2018 from 19:30 to 21:30 (BST)
Event Details
Choral Music by Candlelight with the Huntingdonshire Philharmonic Choir

Plainsong - Alleluia: De Profundis
Tavener - Svyati
Pärt - Spiegel im Spiegel
Forrest - in paradisum ...
Rutter - Requiem
Our reflective programme begins with the sounds of the eighth century - plainsong.  A solemn alleluia is intoned from outside the church, echoed from within, and gradually the singers emerge with the chant of Psalm 130 - Out of the deep have I called unto thee, O Lord: Lord, hear my voice.

The plainsong develops harmony, and as the singers take their places on stage it comes to a gentle conclusion, fading into the silence.  From the other end of the church the cello intones and ancient melody, this time from the Eastern Orthodox tradition, and on a solo cello.  The late Sir John Tavener's Svyati has begun.  In it the choir and cello are in dialogue, with low drones from the basses of the choir, and soaring solo cello, this piece evolves from a simple melody into complex harmonies and pealing bells evoked in the choral writing.  Arvo Pärt's masterpiece Spiegel im Spiegel continues the programme, in its transcription for solo organ.

The final piece in the first half of the programme begins with a grand pillar of sound - now we have a band of instrumentalists, organ, and the full chorus.  We are now in paradisum ... in the sound world of the rising star of choral composition, Dan Forrest.  The title may lead you to think of the traditional Latin text, but we have a sequence of Biblical verses sung in English.  As the piece progresses we gradually move back towards the silence which opened the concert, and in the background handbells echo the chorus, and gradually move out into the open air, fading from our ears, and the first half is over.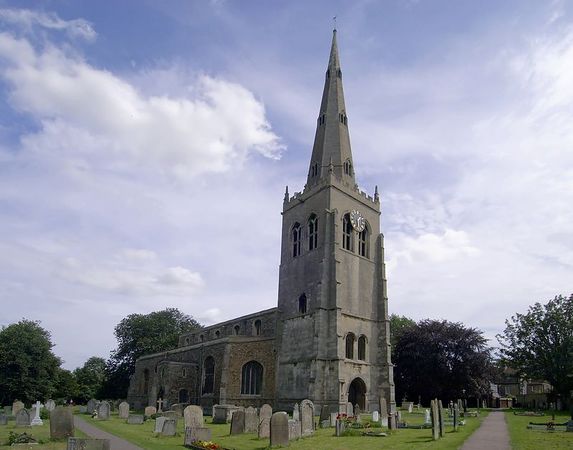 The second half of the concert features just one work, John Rutter's Requiem.  Even in this nothing is quite what you expect.  There are selected parts of the traditional Latin Requiem Mass, but also two Psalms, sung in English - Psalm 23 (The Lord is my Shepherd) and Psalm 130 (Out of the deep).  In addition verses from the 1662 Book of Common Prayer make an appearance, and plainsong, all reflecting the sounds we heard in the first half.

We are delighted to be joined by the rising-star soprano soloist Jessica Smith.  This is only the society's second concert at St Mary's in recent years, but it is in many ways our home, as a number of our first concerts took place here, and our choirs and orchestra rehearse twice a week in the school next door.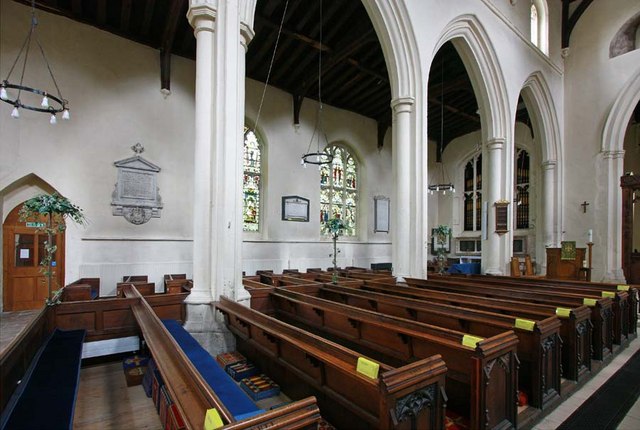 Venue map / St Mary's Church
83426762
Centre
1
#ffbc32
83426763
Sides (RV)
2
#ff8000
83426901
Centre (Student in FTE)
4
#998ae6
83426902
Sides (RV Student in FTE)
5
#33bbff
When & Where

St Mary's Church
Chadley Lane
PE29 2AW Godmanchester
United Kingdom


Saturday, 5 May 2018 from 19:30 to 21:30 (BST)
Add to my calendar