Join choristers from the Cambridge college choirs, and experience first hand what it's like to be a Cambridge chorister.
About this event
The event is FREE and is suitable for ages 7-13. No particular level of
expertise is required.
We will start with some fun vocal warm-ups to blow away the lockdown
cobwebs; and then learn the song before giving a final, videoed
performance.
This event is jointly hosted by the college choirs of Kings, St John's, Jesus,
Pembroke and St Catharine's Colleges, and will be led by
their choir directors.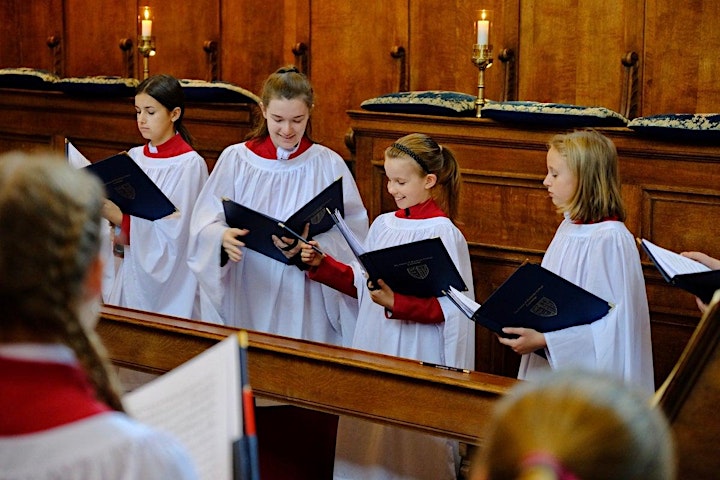 This unique coming-together of the College choirs comes at a time when
the importance of singing - for health, well-being and cultural
engagement - has never been so paramount. We hope that by coming
together to share this beautiful music, we give children a chance to
find their voices again, and have lots of fun in the process.
To find out more about the choirs, you can visit
Timings:
9:30 Arrival and registration
10:00 Singing session
11:00 Informal performance for family members
https://www.kings.cam.ac.uk/choir
https://www.sjcchoir.co.uk/
www.jesuscollegechoir.com
www.pem.cam.ac.uk/college/music/pembroke-college-girls-choir
www.caths.cam.ac.uk/girls-choir