Sales Have Ended
Registrations are closed
The sales of tickets for this event is now closed.
Sales Have Ended
Registrations are closed
The sales of tickets for this event is now closed.
Chorley Birth Centre midwives are presenting Antenatal Education. If you are booked with this team then please select one of these dates.
About this event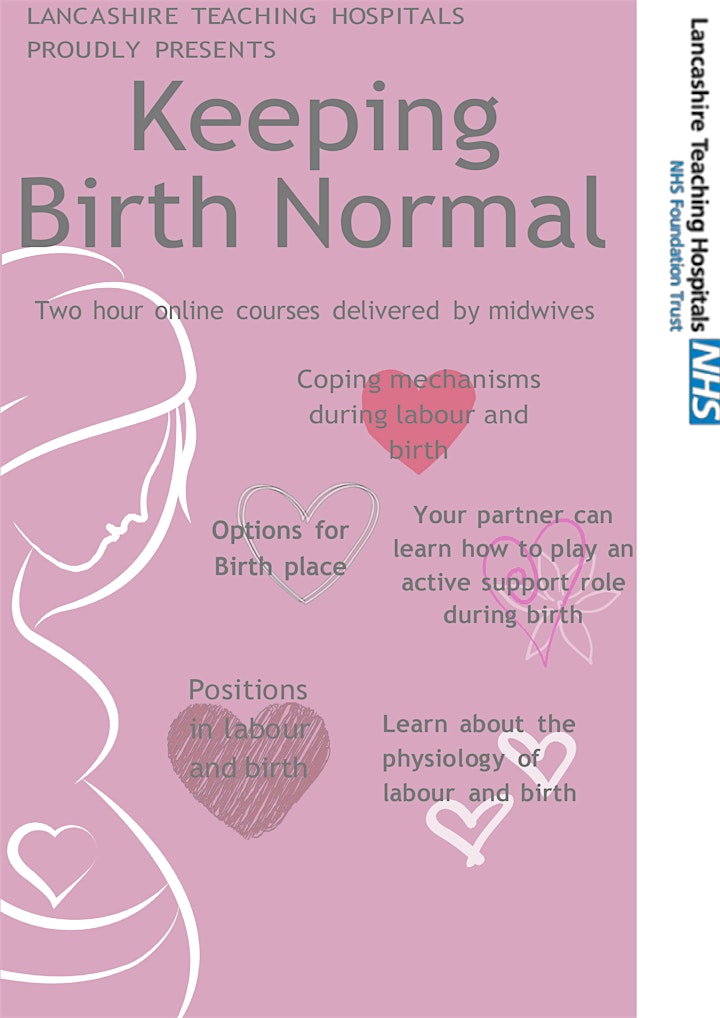 Our parentcraft classes can help you to prepare for your baby's birth and learn to look after and feed your baby. They can help you to stay healthy during pregnancy, and give you confidence and information. You can learn about the different arrangements for labour and birth, and the choices available to you. This can help you to make your own birth plan. You may also meet some of the people who will look after you during labour.
You'll be able to discuss your plans and any worries with our professionals and with other parents. Classes are also a good way to make friends with other parents who are expecting babies around the same time as you. These friendships often help parents through the first few months with a baby. Classes are usually informal and fun.
Please note that once you book a ticket for the session we will confirm that you are booked with the Chorley Birth Centre team, those who are not booked will have their ticket released.
Upcoming sessions:
Saturday 29th January 2022, 10:00-12:00 - Virtual Session
Saturday 26th March 2022, 10:00-12:00 - Virtual Session
Saturday 28th May 2022, 10:00-12:00 - Virtual Session
Saturday 30th July 2022, 10:00-12:00 - Virtual Session
Saturday 24th September 2022, 10:00-12:00 - Virtual Session
Saturday 26th November 2022, 10:00-12:00 - Virtual Session