Description
I know what you're thinking ...
You want change in your life. You feel there's so much more you could be doing. You feel there's so much more freedom and happiness out there for you to experience. But there are obstacles in your way. You want to change, you want to live better, be healthier, achieve more ...but how do you do it?
I can help you get your life back!
---
IF YOU ARE ADDICTED TO A SUBSTANCE such as nicotine, alcohol, drugs - I will show you how to re-train your mind, to simply no longer want or need that substance again. And to live happily and confidently alongside others who might still be drinking, smoking or taking drugs. You can carry on with life as if you never had the addiction in the first place.
IF WANT BETTER CONTROL OF YOUR EATING and you'd like to lose weight and develop a healthy relationship with food - my system has helped hundreds of people bring their sugar consumption under control, eat healthier, and lose significant amounts of weight and keep it off!

IF THERE'S AN ACTIVITY that has turned from being fun to damaging your life, relationships, work and money; such as gambling, over-spending, sex addiction ... I can show you how to stop the addiction or in cases of activities you still want to enjoy on a healthy level - my system means you can decide what is right for you, then use the tools I will give you to create the change you need.
IF ANXIETY & STRESS HAS GOT THE BETTER OF YOU on too many occasions where you could have had a normal day, a normal experience, normal set-back. If you've allowed anxiety to overwhelm you and snatch that moment right out of your hands - my beat anxiety model will show you how to take back control of your thoughts, feelings and emotions and clearly identify what actions you can change to improve the situation.
IN ONE WEEKEND - I CAN GIVE YOU BACK CONTROL OF YOUR LIFE - I CAN PUT YOU BACK IN THE DRIVING SEAT ...
---
REAL PEOPLE ACHIEVING REAL RESULTS
Don't just take my word for it - here are some incredible reviews and testimonials from people who have attended my seminars, especially the weekend events, or the weekend retreats, or my workshops and those who've experienced one-to-one mentoring. Find out how they have completely transformed their lives.
If they managed it - so can you!
READ REVIEWS AND RECOMMENDATION FROM OTHERS
And rarely do they stop at just one change! The learning I offer can help you change so many aspects of your life. You may want to stop smoking for example, but the information will also show you how to manage your eating, deal with anxiety and stress and go book that holiday you've always dreamed of!

How do WE do it?
Notice I said WE ... because I deliver the learning and you are then EMPOWERED to change your own life!
Any repeated activity 'embeds' itself over time into your brain. Anything that gives you great pleasure, ticks a box in your mind and has the potential to become addictive to a point where the pleasure can turn to pain.
Any thought that you have and that you keep repeating to yourself, including fear, anxiety, procrastination - whatever it is ... embeds itself in your mind and 'becomes' your NORMAL.
Everything you do and think repeatedly gets 'trapped' within your COMFORT ZONE. Even the things you don't want in your life ...
But I can show you how to simply and effectively 'untick' that box, embed a NEW NORMAL in your mind. I can show you how to stop craving the substances and activities you feel you can't live without. We will TURN OFF the want and need inside you. There's no willpower involved. We simply 're-educate' your mind to what you want in your life from this point on.
Let me show you how YOU can change YOUR life. And only keep in it the things that serve you well and make you happy.
AND HERE'S FEEDBACK FROM MY LAST WEEKEND SEMINAR EVENT


---
This is a TWO-DAY event.
We have put together for you an incredible programme of learning and support throughout the weekend. Exercises that will truly embed the learning and every person attending gets one of my workbooks which is yours to keep and refer to in future.
On the Saturday I deliver all the learning:
How addiction works within your mind and body

How sugar and food addiction drives a false appetite and how to have a better relationship with food

How to beat anxiety and stress - head it off and change course

How to step outside of your comfort zone and create the life you want to live.
Sunday is 'change day':
Having worked out what you most want to change / work on in your life, we now do the practical exercises needed to make change happen.

I can't wait for this event! I can't wait to help you rebuild your life or create a totally new one!
WE CAN DO THIS!
Please get in touch with any questions. I look forward to seeing you!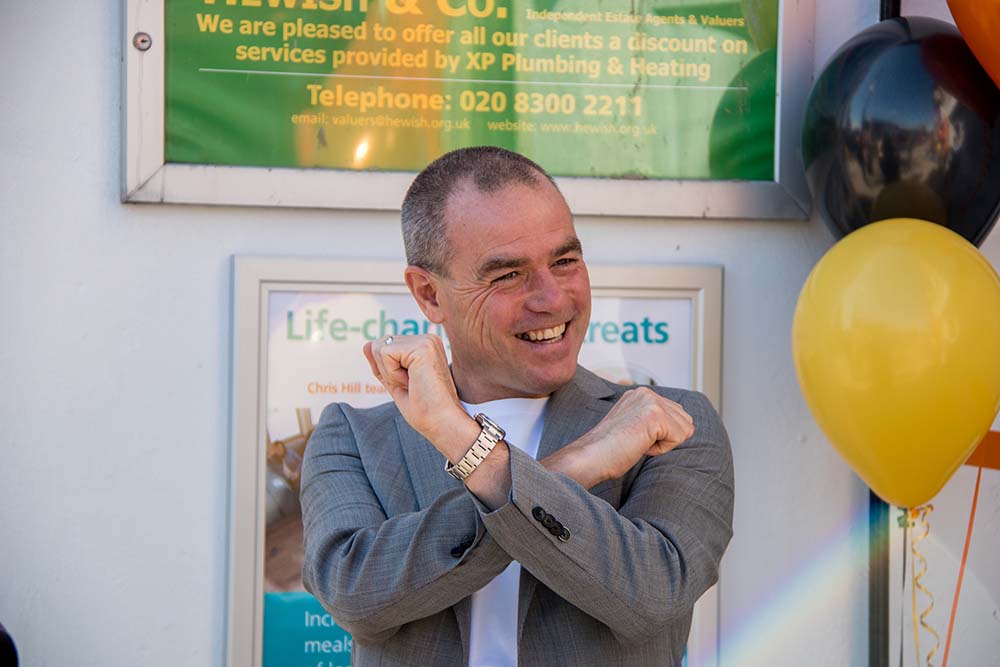 TICKET OPTIONS AND INCREDIBLE SUPPORT PACKAGES
Please check out the different ticket options. I'm offering standard entry to the event as well as a special price if you bring along a friend. The two day event delivers ALL THE LEARNING you need, to make the changes you want in your life.
But we know in any life situation - it helps to have a bit of support. So we're offering you TWO incredible support packages at a discounted price, that's ONLY for people attending this event:

The GROUP SUPPORT package includes the standard entry to the event plus my online course (usually £116 inc. VAT charged by the site it operates from), and membership to a mentoring and peer support group. This means you'll be able to experience my online course before and after the event - so you can use it as preparation for what I will teach you on the weekend, and then 'revision' of everything you've learned. You'll be able to share it with friends and family so they can be involved in your journey too. And you'll join a small private group to get additional support from me as well as others in the group.
The ONE-TO-ONE MENTORING & SUPPORT package (only 10 available) includes everything from the GROUP SUPPORT package: standard entry, online course and membership to the mentoring and peer support group. But in addition, you will have me working ONE-TO-ONE with you for a whole month. I will see you through the withdrawal period or initial life-change period with daily contact and support you with mentoring to put into place everything you have learned to help you create your new life. This level of support works exceptionally well, so I'm offering it as at a very special price to people putting their faith in me by attending my event. (One month of mentoring and support with me is normally priced at £997).
---