Christian Christmas Church Service 2014

Sunday, 14 December 2014 from 11:00 to 12:30 (GMT)
Event Details
Please come and join us for a very special Christmas Church service of beautiful hymns and carols, an inspiring talk and a warm welcome in the centre of Edinburgh.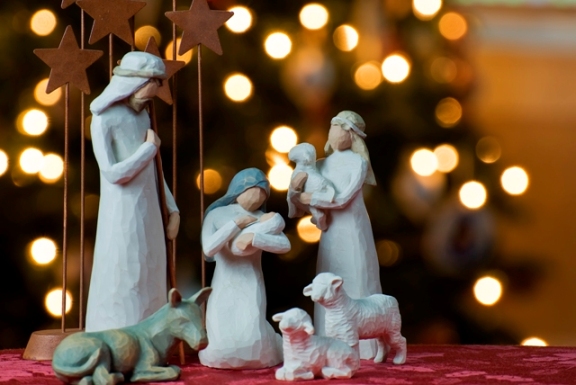 This is a great time of year to focus on God's love, increase your faith and discover Jesus's plan for your life.
Come and join our guests from all around the world, and marvel at how people of different backgrounds and ages can find unity, respect and love from Gods inspired word.
Our Mission is: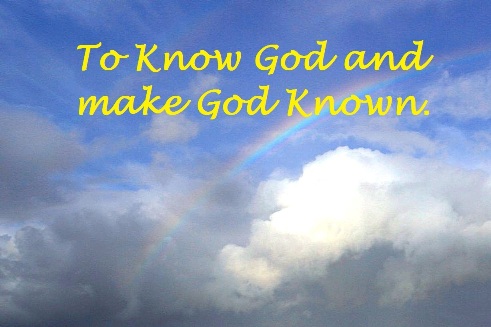 Have a look at our YouTube channel to discover what we believe it means to know God and make him known
- https://www.youtube.com/channel/UCYxKthepEUVYKNPozwFfNGQ
If you would like a personal welcome, please ask for James :-)
If you have any questions. please get in touch.
When & Where

Hilton DoubleTree Conference Centre
34 Bread St
EH3 9AF Edinburgh
United Kingdom


Sunday, 14 December 2014 from 11:00 to 12:30 (GMT)
Add to my calendar
Organiser
Edinburgh Church of Christ
Edinburgh International Church of Christ
What do we believe?
We believe the Bible to be the inspired, the only infallible, authoritative Word of God and without error.
We believe that there is one God, eternally existing in three persons: Father, Son, and Holy Spirit.
We believe in the deity of our Lord Jesus Christ, in His virgin birth, in His sinless life, in His miracles, in His vicarious and atoning death through His shed blood, in His bodily resurrection, in His ascension to the right hand of the Father, and in His personal return in power and glory.
We believe that the lost and sinful man must be saved, and that man's only hope of redemption is through the shed blood of Jesus Christ, the Son of God.
We believe in and practice the holy ordinance of water baptism, which signifies the believer's death, burial, and resurrection into new life with Christ Jesus, and the regular celebration of Holy Communion as commanded by our Lord.
We believe in the present ministry of the Holy Spirit, by whose indwelling the Christian is enabled to live a Godly life.
We believe in the resurrection of both the saved and the unsaved; those that are saved into the resurrection of life and those that are not.
We believe in the spiritual unity of believers in our Lord Jesus Christ.
Who Are We?
Our church is built on a diversity of culture and backgrounds that is incredible to experience and is to God's glory. We have such a great time meeting together and have quite a few characters in our fellowship.
We are so blessed to have Ben and Nicola here as our evangelist couple who do a fantastic job as they have a wealth of experience and are heros in the faith around the world.


Charity Info
ICC Missions is a Christian organisation, comprising sixteen member churches situated in Belfast, Bristol, Cardiff, East Anglia, Edinburgh, Glasgow, Leeds, London, Manchester, and Surrey.
ICC Missions has links with other churches within the family of churches known as International Churches of Christ, in the UK and overseas, but they remain independent of it and are separate legal entities.
ICC Missions is both a company limited by guarantee (Company Number 04272228) and a registered charity in England and Wales (Charity Number 1092123). Its registered address is Tower Bridge House, St Katherine's Way, London, EW1D 1DD.
The objectives of ICC Missions are defined in its Articles of Association as follows:
"The advancement of the Christian religion in the United Kingdom and elsewhere throughout the world; and the relief of poverty and sickness and the distress arising therefrom of any person who is suffering as a result of drought, earthquake, flood or other natural disaster or who by reason of his or her social and economic conditions is in need of such assistance".
http://www.icoc.org.uk/edinburgh
Christian Christmas Church Service 2014