Description
About the day
10:00 Praise and Worshop
10:45 Finance Programme (see below)
13:15 Closing Remarks
13:30 Fellowship
About Us



Speakers from Kingdom Wealth Creation and Wealth Etiquette Group will help you improve your financial situation and become financially successful.
The speakers are committed to helping Christians become wealthy and expand the Kingdom of God.
Most people have never received financial education and will go on to make many costly mistakes and fail to reach their full financial potential.
The seminar focuses on how do you better manage wealth and create more wealth. As personal finance and business experts, we will cover the areas below which easily translates into thousands of pounds of money savings and extra earnings.
We will empower you to properly manage your finances. You will acquire the knowledge and simple skills of an accountant and private wealth manager to become very financially successful.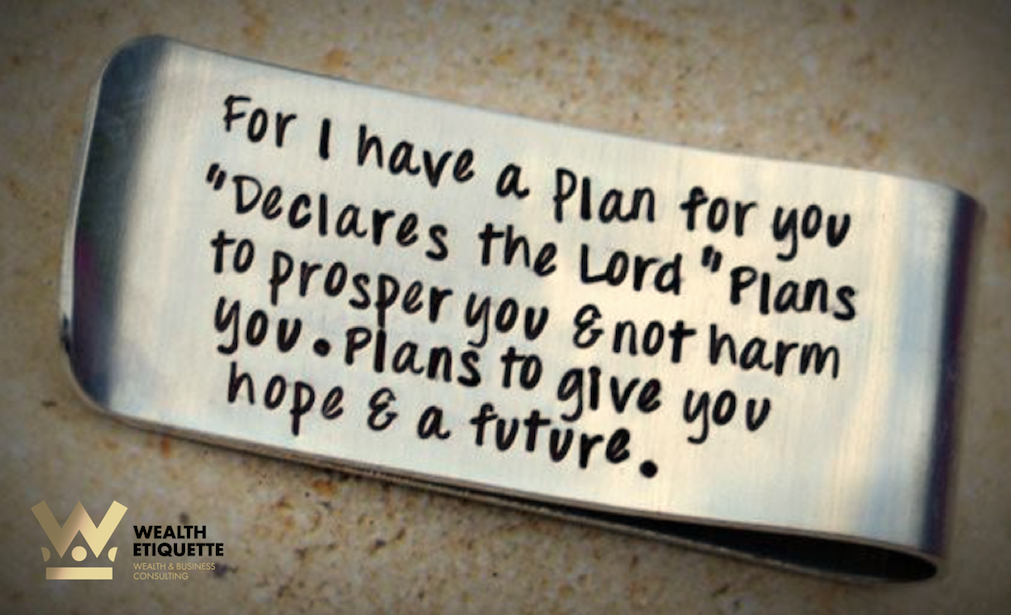 Outcomes
You will:
Know how to do a proper financial health check to improve your finances

Have an improved credit rating to save hundreds if not thousands of pounds

Know how to differentiate good debt from bad debt to save and make more money

Have financial goals that they are 78% more likely to achieve

Know more about investing and become a profitable investor

Start and grow your own 6-figure business which doesn't even need financial capital to begin with

Profit from gold with little money

Apply 6 simple steps to managing your money so that you can never be broke again, and become wealthier each month

Be able to retire comfortably and even early
BONUS
You will:
Make the easiest £500 in your lifetime
Be prepared for the next financial crisis which will be worse than the last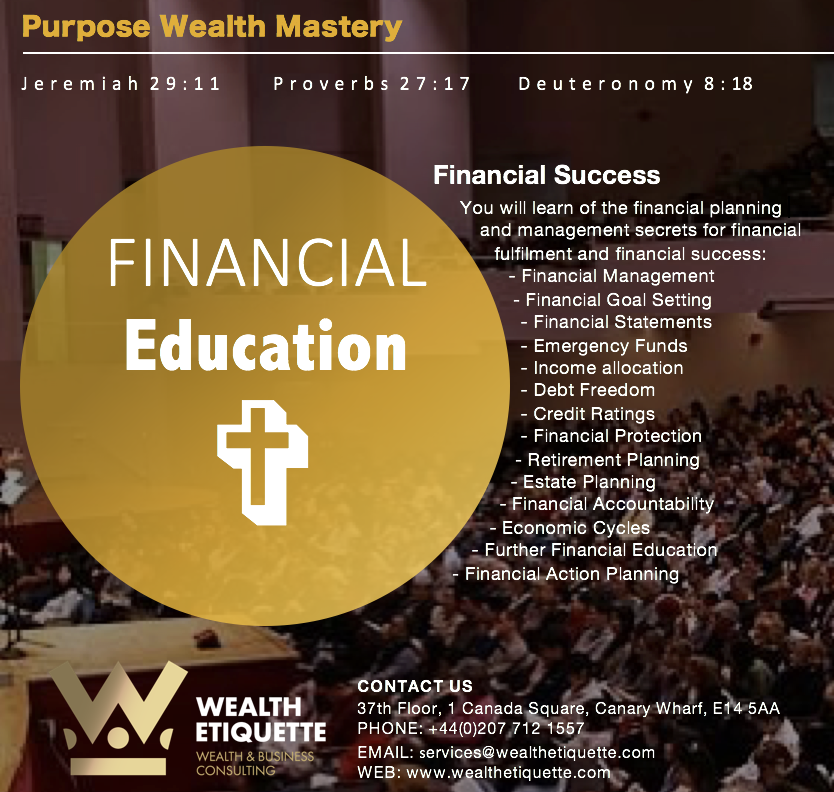 Register your spot now for this life-changing seminar so that you can have a personally, financially and spiritually fulfilled and abundant life. See you there.
Our Contact
Email: services@wealthetiquette.com
Events & Workshop Line: +44(0) 774 900 6 900