Description



Wealth Etiquette exists to financially educate Christians so that they can be financially successful and be better positioned to help the needy and expand God's Kingdom.
It is the founders ministry to financially educate millions of Christians.
---
Note:
This page helps you understand how we can improve your finances and allows you to register a call back so that we can let you know about upcoming financial education events in churches.
Click register to attend one of our free events.
---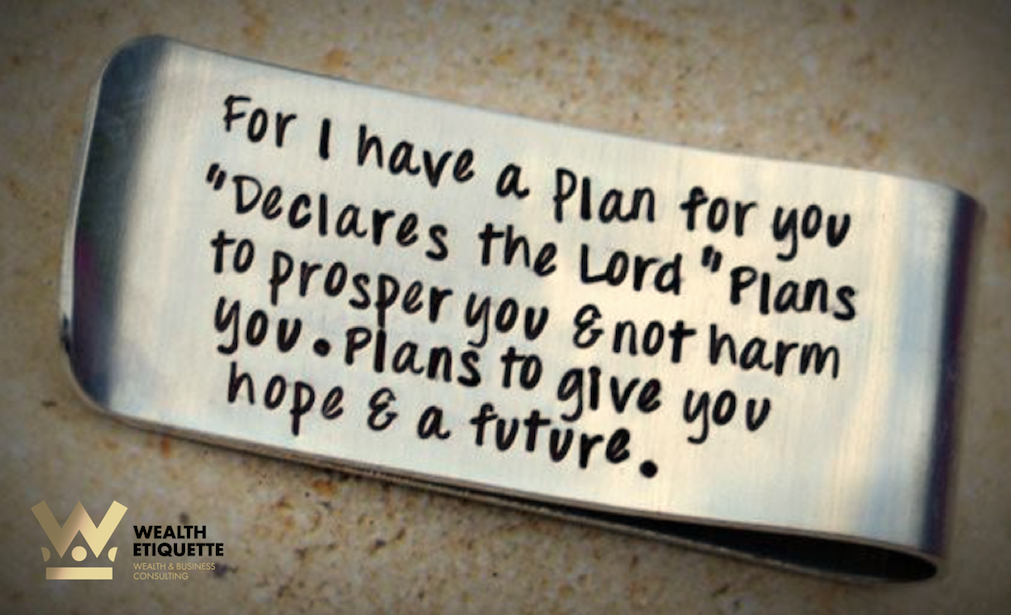 Change Your Financial Life
40% of the working-age population hold less than £100 in savings ~ This is Money
We know why most people financially struggle. A lack of financial education is one of the main reasons as people do not know how to properly manage their money. Allow us to equip you with knowledge, tools and insights so that you can be financially better off for yourself, your family and others.
The savings gap between the richest and poorest has grown by 25% over the past year ~ The Guardian
Not becoming a money expert easily costs the average person over £500,000 in their lifetime. More than 95% of people have not received any or proper financial education. For this reason, they will have financial problems and fail to reach their full financial potential. Learn the key to financial success, so that you can have a prosperous year and a financially fulfilling life. This seminar will cover financial management secrets and how to increase your income.
Only 8% of people achieve their goals ~ Forbes
Do you want to chance or GUARANTEE financial success? Financial education is the first step.
Click here to see more.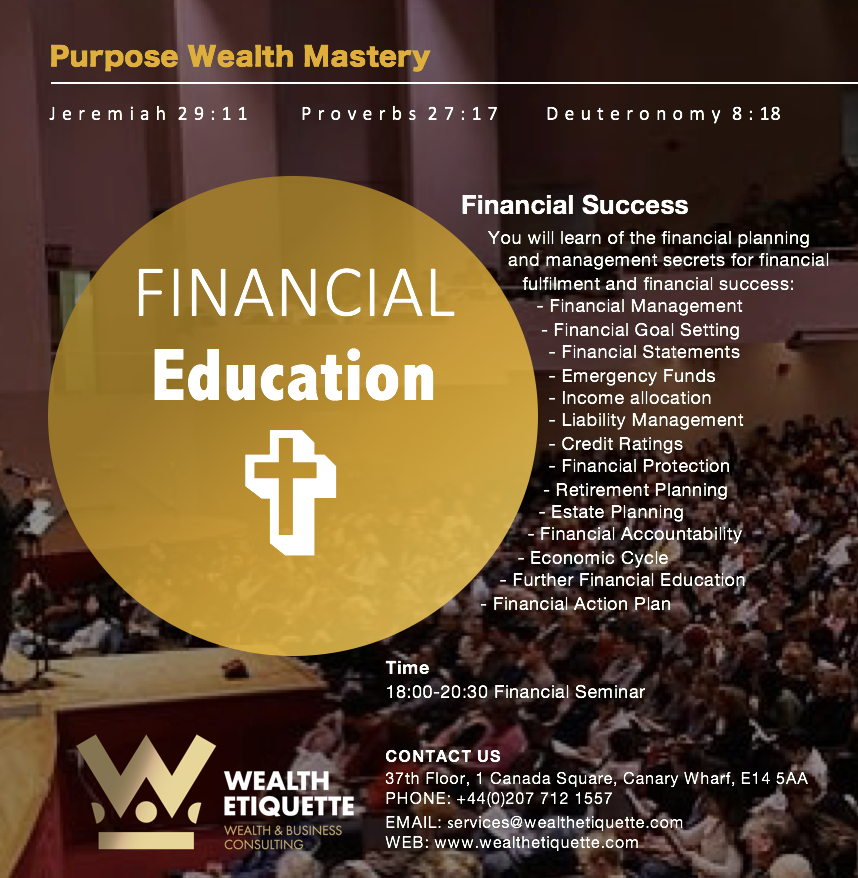 You do not have to use Wealth Etiquette
For far too long our brothers and sisters have been denied of quality financial education. Financial education is now here. Whether you access financial education, resources and support from Wealth Etiquette or not, you and others need to ensure that you receive financial education from somewhere. We are gladdend to support in any way as it is our ministry.
Main Outcomes
You will:
Manage your finances like the wealthy to become wealthy
Have the right financial mind-set to fast-track you to financial success
Know the different stages of wealth and how to progress to the next stage
Engage in superior goal-setting to 100% guarantee the achievement of your goals
Do proper financial health checks to improve your finances
Track, review and evaluate your finances to stay in control
Take 3 steps to never be financially vulnerable again
Use the world's number 1 money management system to change your finances forever and become wealthier each month
Know more about investing and become a smart and safe investor that wins
Start and grow your own 6-figure business which doesn't even need financial capital to begin with
Profit from gold with little money
Become debt free and save thousands each year
Know how to differentiate good debt from bad debt to further your financial success
Have not just an improved, but excellent credit rating to save and make thousands more
Be protected from large unexpected losses in wealth
Be able to retire comfortably and even early
Be in a position to leave a great legacy and make an impact even when you are no longer here
Know how to boost your financial intelligence
Know what needs to go into a proper financial plan
Access powerful financial accountability to achieve twice as much in half the time
BONUS
You will:
Make the easiest £500 in your lifetime
Be prepared for the next financial crisis and even make money from it (P.S. It will be worse than the last)
The system is not designed for you to be great. We will give you a blueprint to surpass mediocrity and live in the fullness of your greatness.
CEO Money Mike - Financial Trainer
How would being financially better off change your family's life and your ability to help other people and do what God has called you to do? Money is not everything; money is something in everything. Merely a tool. Let's use our gifts and resources to make God and his love known and transform the lives of others ~ CEO Money Mike.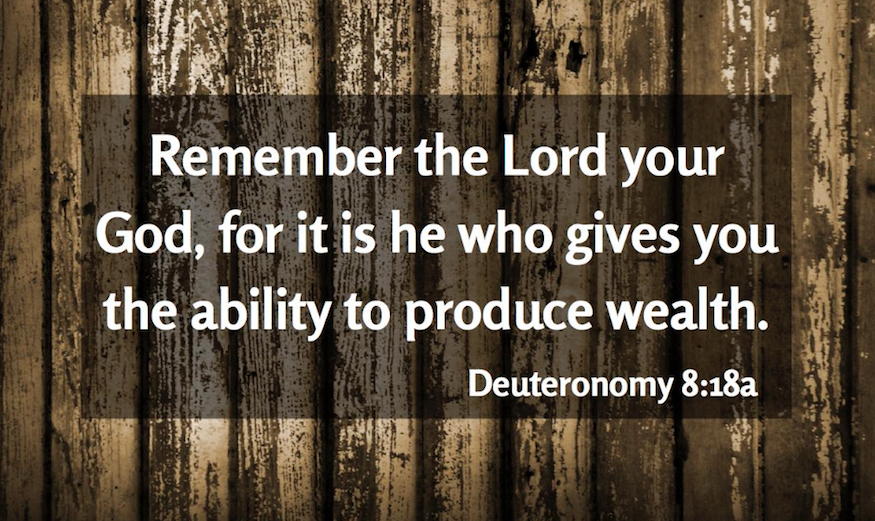 Contact Us
Wealth Etiquette Group
37th Floor, 1 Canada Square
Canary Wharf
E14 5AA
Events & Workshop Line: +44(0) 774 900 6 900
General Email: services@wealthetiquette.com