More Than Just a Book Club!
About this event
THEME: Business
Welcome to the Christian Millionaire BookClub®. This is more than just a book club.
We are a Group of Christian entrepreneurs and our aim is to create 12,000 millionaires with a purpose by circulating wealth, knowledge and innovation.
If your aim is to become a knowledge and wealth distributor, why not join us at our monthly MILLIONAIRE BOOK CLUB.
Our theme for October is Business and we will be reviewing Business By The Book: Complete Guide of Biblical Principles for the Workplace, by Larry Burkett.
Here is the link to the next book. Click here
During this session expect to:
Network with entrepreneurial-minded individuals with philanthropist aims
Be mentored and coached to acquire a millionaire mindset
Gain revelatory insight and knowledge, and practical principles and tips that will accelerate your financial journey
Receive support and education to achieve your financial and business goals
Develop, launch and grow your product, service, innovation and inventions
Receive financial planning education to become debt-free
Receive financial empowerment, insight and education
Become part of a millionaire mastermind acceleration Team!
Guest Speaker: DR. Zina Arinze
Dr. Zina Arinze (DD) fondly known as "The Reinvention Queen" is a larger than life bubbly, multi-award winner International Transformational Speaker, Lawyer, Best- Selling Author, An International Gender Empowerment Strategist, Radio Broadcaster, A Reinvention Coach, Successful Serial Entrepreneur and the Founder of Believe and Live Again Divorce Recovery Coaching and Mentoring, a service dedicated to helping women of faith and female professionals swiftly move from "we to me" and heal from the pain of divorce, so that they regain their positive sense of self to reinvent themselves and rediscover their hidden talents, look after their finances to create sustainable wealth, and relearn how to find and build lasting positive relationships with themselves an…
Email: info@christianmillionairebookclub.com
Blessing: +44(0)7984616693
or visit www.christianmillionairebookclub.com
Follow us on Instagram
Millionaire Club Membership
The Christian Millionaire BookClub® is a membership organisation. Events are free for our members who pay by monthly instalment. If you are interested in joining us as a member please visit and sign up on our website or alternatively please join us as a special guest (complimentary) at the above event to discover more! www.christianmillionairebookclub.com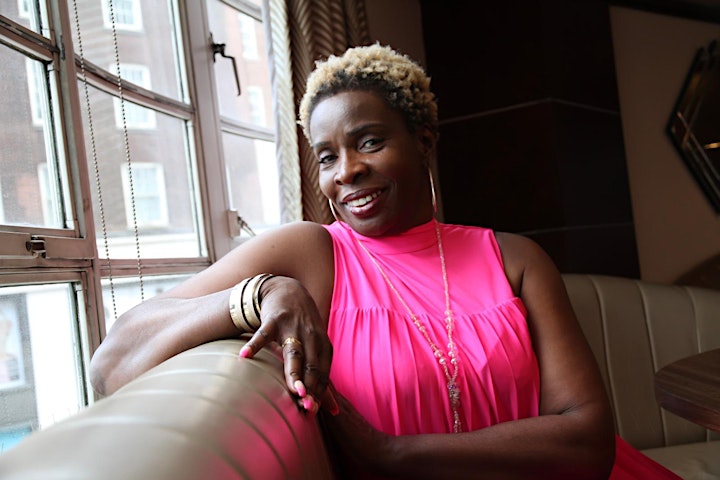 Organizer of Christian Millionaire BookClub®️ Central London Branch
The Christian Millionaire BookClub®️ is a Group of Christian Entrepreneurs and our purpose is to create millionaires with a purpose.
The purpose of the Christian Millionaire BookClub®️ is to create 12,000 millionaires who wish to be a blessing to the world. 
What drives us is the desire to create more millionaires for:
The preaching of the Gospel
The financing of the end-time harvest
Blessing those who are under-privileged in our societies.