Description
Love Early Years will be looking at Christian Perspectives in Early Years and sharing together how we see this in action in our nurseries, pre-schools and churches. Throughout the day we will explore how we reclaim education for God in our daily work with young children. There is something here for everyone to enjoy and explore. All sessions will make connections with the EYFS and how we embed a Christian ethos into our work with young children.
Kindly sponsored by ProCEED Early Years Consultancy - this will be a day of inspiration, encouragement and refreshment for all who are working with Early Years children. We will be encouraged, provoked and challenged together as we think about what really matters to us and our children. Alongside the main speakers, there will be time and space to share your story and hear of what others are doing.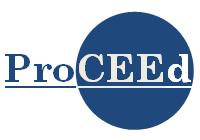 Our keynote speaker - Peter Michell will share from his wealth of knowledge and experience working with childen in Mr Noah's Nursery School and in church. As the director of Mr Noah's in Kent, where children have daily encounters with woods and streams, Peter has a deep understanding of how children encounter God in their play outside. He will share with us his thoughts around The Tree: a model for Christian Early Education. This will explore children's need for deep and meaningful learning that is rooted in Faith, Hope and Love.
Dr Margaret Simms (from ProCEED Consultancy) will lead an "innovation workshop" to encourage us to apply all that we hear to our own practice. In this time and space you can share inspired thoughts, and birth creative ideas on how to incorporate Christian perspectives into your planning. This will equip you to proactively share the vision in your settings when you return home. Margaret has extensive experience in Early Years and has designed, delivered and moderated early years, childcare and parenting programmes. She also led a high profile childcare recruitment campaign for Nottingham City Council and worked in Higher Education.
Jane Bentley will lead our thoughts and reflections on Principles of Godly Play. This session will explore how the connection between spirituality and play is key to understanding how young children connect with God and develop a relationship with Him. Looking at the principles of Godly Play, Jane will suggest ways to apply them in many aspects of our lives and work with children.
Sharing the Vision - we will hear from key members of Love Early Years as they share how God is leading them to develop exciting ways of nurturing our youngest children. Angela Msumba will share her vision for Heart Christian preschool in Nottingham, and Ruth Andrews will update us with the vision and recent developments in Love Early Years.
Prayer and Link groups - come and hear how you can connect with other Early Years Christians in your area. We all need support and help from time to time, as well as the chance to share great ideas and inspiring plans. This will be the time to find out who is near you, and how you can link up. And we will have precious time to pray and encourage one another.
Light lunch and refreshments provided.
FREE GIFT for all delegates. Thanks to Plough Publishing, we are giving away a free copy of Their Name is Today - Reclaiming Childhood in a Hostile World. Don't miss out - Book Today!
Do you work with children as a childminder, nursery, preschool, or reception class?
Do you run a toddler group or Sunday children's work?
Do you long to know how to encourage your young children or grandchildren in their faith?
Then you will find something to inspire you at this event.
BOOK NOW TO AVOID DISAPPOINTMENT
---
FAQs
Do I have to bring my printed ticket to the event?
No you don't need to print your ticket.
Can I book a group?
Yes. Please contact the organiser for details.
Where can I contact the organiser with any questions?
Via email: loveearlyyears@gmail.com
Can I attend all the seminars?
You will be able to attend all talks and workshops.
Do I need to bring lunch?
Tickets include all refreshments including lunch. Please email the organiser if you have any special requirements.