Description
This event is open to everyone. All are welcome to attend.
Registration is required due to security. Please kindly register online to ensure fast entry to the event. (click register)
**Please also note Car Parking is FREE after 1.30pm on SINGLE YELLOW LINES**.
We have x3 amazing speakers all of who have growing national and international recognition for both their work and life long experise.
Our speakers full bio can be read further down the page.
The speakers joining us for this event are:


Rev. Canon Les Isaac OBE,
Chief Executive of Ascension Trust and Founder of Street Pastors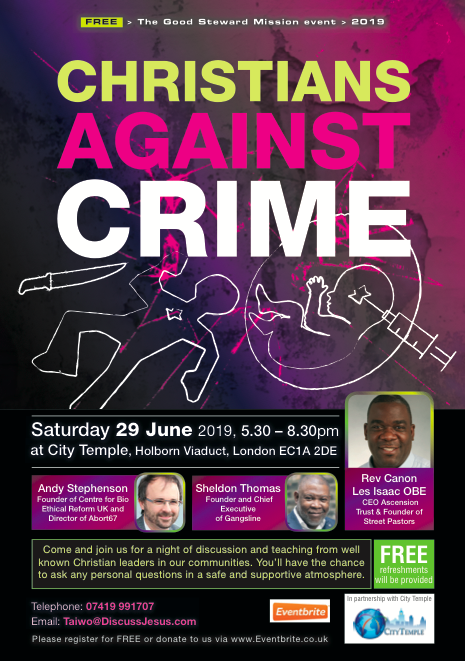 According to Home Office statistics, fatal stabbings have now reached the highest level since the Second World War. After a drop in knife crime for several years, prior to 2014, knife crime is on the rise in the UK, with the number of knife related offences in 2018 the highest since 2011.
Recent figures show the number of young people killed by knives rose by nearly 50 per cent last year amid a surge of violence.
In 2018, 76 people were reportedly stabbed to death in London and 306 in the UK as a whole. Of those, 23 were children.
Based on findings from the Office of National Statistics the chart below shows the plight of this criminal epidemic: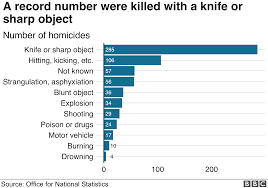 We'll also be covering the below topic:
More people died in 2018 from abortions than any other cause of death worldwide, this is according to well reknown researchers Worldometers who specialise in collating official data globally.
When compared to babies born last year 23% of all pregnancies worldwide ended in abortion, that's 10 babies killed in every 33 live births.
According to the UK's Department of Health's publication for 2016, 97% of abortions which would be 185,596 terminations, were carried out due to social reasons.
This growing trend of death to the unborn has both pro life and pro choice supporters. (see below)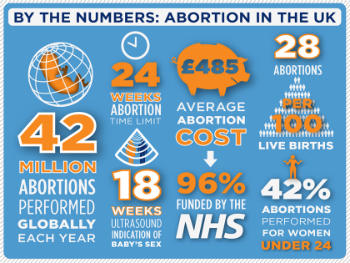 This is an event you cannot miss. Come and join us for an amazing night of live music, socialising, discussions and amazing teachings from well known Christian Leaders within the UK and around the world. You'll have the chance to ask any personal or tough questions about Christians Against Crime in a warm and friendly atmosphere...
Free catering and refreshments will be provided...
Doors open at 5.00pm for unregistered guests. Registration is necessary for security and catering purposes. Please kindly register online to ensure fast entry to the event. (click register)
If traveling by public transport please see this link here: http://www.citytempleconferencecentre.com/contact-us/public-transport-to-city-temple/
If traveling by car please see this link here: http://www.citytempleconferencecentre.com/contact-us/city-temple-by-car/
For free parking please park on SINGLE YELLOW LINES after 1.30pm within the area. Some known Car Parking locations include the below streets:
Hattan Garden

St Andrew's street

Shoe Lane

Around - Smithfield market


Your understanding about the truth about crime will never be the same again...
Our speakers include:


Andy Stephenson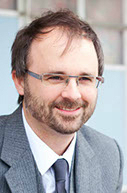 Andrew Stephenson is the founder of the Centre for Bio-Ethical Reform UK. He has appeared on the BBC numerous times and is regarded as one of the countries leading activists for Pro Life in the UK.
His involvement in pro-life work began shortly after seeing the 12 week scan of his daughter followed a few weeks later by a photo of another unborn child who had been killed through abortion.
He and the team at the Centre for Bio-Ethical Reform UK have been working to make anti-abortion activism more accessible and effective.
Many people who are pro-life hold very little hope that this injustice can end and consequently feel powerless to do anything.
The ethos of the work is to counter this problem. With a small amount of training, anyone can make a significant impact on the outcome of this battle.
Andy is blissfully married with 3 children.
Sheldon Thomas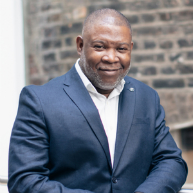 Sheldon is hailed as a leading expert in gang culture and is both an advisor to the Home Office and New Scotland Yard on gang culture and violence, and to Trident which is a specialist unit dealing with black-on-black gun related crime.
Sheldon has appeared on numerous media outlets and programmes including the BBC, ITV News, Sky News and Good Morning Britain.
Sheldon regularly sits in on the Home Office round table discussions and has contributed to the Home Office 'Ending Gang Violence' Strategy (2011). He also currently provides strategic and tactical advice to the London Boroughs of Barking and Dagenham and Newham on gang-related activity, and informs on cross-border issues for the London Boroughs of Waltham Forest and Redbridge.
His journey began in 1988 when he met the late Bernie Grant, former Labour MP for Tottenham. Grant saw potential in Sheldon and offered to mentor him. In the subsequent years Sheldon used his new found focus as he travelled to areas of the United States where he met civil rights acticist Jesse Jackson, and Jamaica to learn all he could about gang and drug related crime and violence and how they tackle it. Inspired by Bernie Grant, his own family and everything that he had learnt he dedicated his life to helping the disillusioned and disinfranchised young people in society reach their potential.
He and his American-born wife, Melissa have an amazing testimony and are happily married, they have 2 young children and reside in the UK.
Rev. Canon Les Isaac OBE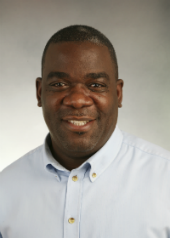 Born in Antigua, Les moved to the UK as a young child in 1965 growing up in north London with his parents. He experienced gangs and street violence in his teens, becoming a Rastafarian in his search for hope. In his late teens Les became a Christian. This radical life changing experience inspired him to always seek ways to engage with the same hard-to-reach communities that he came from; he is committed to sharing not only the spiritual relevance of the gospel message but also the very practical message of the gospel message of Jesus Christ.
He has been a minister for over 40 years and is currently a member of the Pastoral Team at the Church of God of Prophecy in South London. He is Chief Executive officer of Ascension Trust which he founded 25 years ago "out of his concern to see churches involved in mission relevant to their own context and locality".
He was awarded an OBE in the Queen's birthday honours list in 2012 for his work as the Head of Ascension Trust. In February 2017, The Bishop of Southwark installed Les as an Honorary Canon to Southwark Cathedral. Les co-founded the Street Pastors Initiative in 2003 as a response to the growing concern for the problems of gun and knife crime, binge drinking, gang culture, loneliness, violence and anti-social behaviour on our high streets. Today there are other initiatives namely School Pastors, Prayer Pastors, College Pastors, Rail Pastors and Response Pastors. These are national and international initiatives. Les is the author of four books, "Dreadlocks", "Relevant Church", "Street Pastors" and "Faith on the Streets" and is a contributor to various magazines upon request. He is passionate about the church working together ecumenically across the United Kingdom.
Les is married to Louise and they have two married children and three grandchildren.
All of our Event Videos and more are on YouTube and are really both educational and interesting to watch.
Please subscribe to our YouTube channel we are grateful for every subscriber... please kindly click here...
Please click below to watch a small selection of our videos and highlights below, if you missed out:
This event is a public event and is open to all. All are welcome to attend.
See you there!