Christmas 2019 Member Event: A Christmas Masquerade preview at Castle Howar...
Description
Christmas 2019 Member Event: A Christmas Masquerade preview at Castle Howard
Friday 15th November from 5.30

pm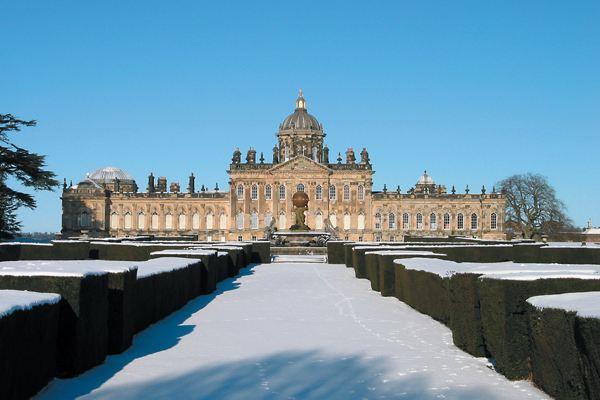 Inspirational design team Charlotte Lloyd Webber and Bretta Gereke have worked with the theme 'A Christmas Masquerade' to produce a stunning array of flamboyant displays and installations to surprise and delight visitors of all ages. The Castle Howard "Christmas Masquerade" celebrates the House's theatrical roots and the influence of the Italian Baroque on its magnificent architecture and interiors.
The House prepares for a grand masked ball inspired by the Venetian Carnival to be held in the Long Gallery spectacularly adorned as the Grand Canal. Amongst the sumptuous decorations and awe inspiring costumes, a troupe of travelling players prepare festive entertainments for the guests. These ebullient, mischievous characters - Harlequin, Colombine, Pierrot and the Zanni Clown are part of the famous Commedia dell Arte who became the much-loved characters of the pantomimes that remain one of our best beloved Christmas traditions. A magical immersive experience that will embody the spirit of the season in true Castle Howard style.
Welcome to Yorkshire Members will recieve an exclusive first look at Castle Howard's Christmas experience a day before it is opened to the public.
On arrival at the Grecian Hall you will recieve a welcome drink from Sloe Motion. Following welcome speeches from Castle Howard and Welcome to Yorkshire, you will then explore the festive display throughout the house.
Places are limited to two attendees per business, so please sign up as soon as possible to avoid disappointment.
This event is for Welcome to Yorkshire members only. If you're not a member and are interested in joining, please contact Kiah Ovenden on kovenden@yorkshire.com.