About this Event
In this hands on, fun and easy going workshop, designer Kia Utzon-Frank, founder of KUFstudios , will show how to create beautiful, colourful marbled Christmas baubles and papers using a simple hand marbling technique.
The marbling paint is dripped onto a water surface, creating unforeseeable patterns in which various objects can be dipped in, to transfer the marbling onto the object. Feel free to bring a collection of items you would like to personalise or give new life - almost everything can be marbled!
Make the most of your trip to Battersea Power Station by visiting our exciting mix of restaurants, bars and shops, as well as places to work out and get Christmas party ready. Take a selfie with our bright and colourful Christmas tree installation and head down for our magical winter show, Mimi and the Mountain Dragon by Michael Morpurgo.
For more information about what's open and what's on, click here
Book your place now!
Join us from 17:30 for a complimentary glass of fizz before the workshop!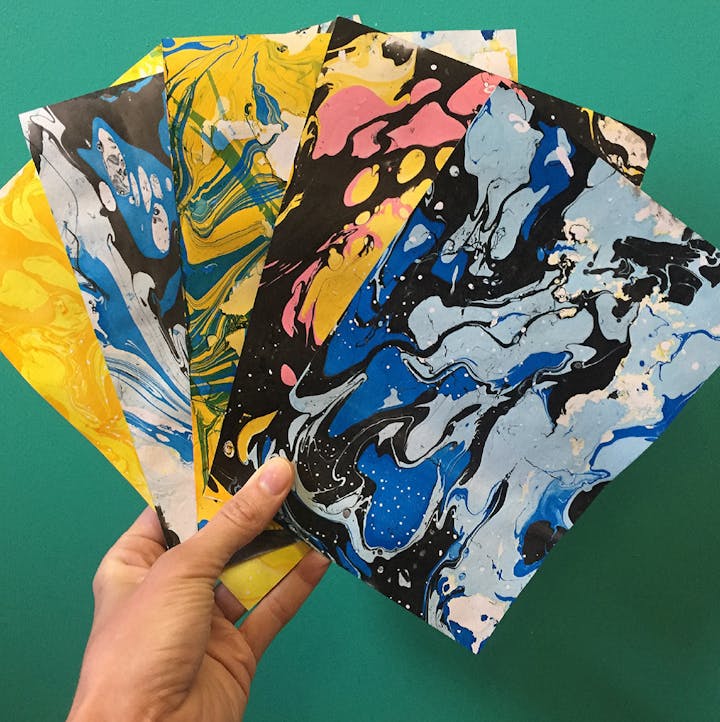 Workshop suitable for Adults only!
All materials are included within the cost of the workshop. Kia will bring a variety of clear and coloured baubles (5 per person), papers, acetates and cork sheets.
Photography and video recording for promotion and publicity will be taking place at the event. If you do not wish to be photographed or filmed please speak to a member of BPS Staff upon arrival.