Description

---
Christmas wouldn't be Christmas without crackers. But why buy when you can DIY? Join in the fun at our Christmas cracker workshop and learn how to make a range of wonderfully festive designs, using our wide range of handmade papers.
Once you've mastered the technique, you can fill your finished makes with whatever you like. Little toys, paper hats, special messages, terrible Christmas jokes, the possibilities are endless!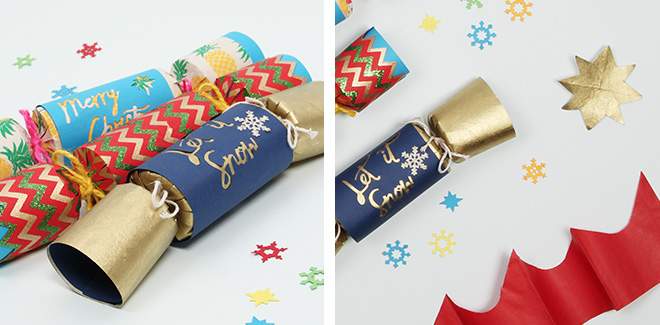 Please Note: Workshops will involve the use of cutting materials. Children aged 12 and upwards may attend at the discretion of the parent. All under 16's must be accompanied by a paying adult.
Workshop tickets and vouchers are non-refundable and non-transferable. This does not affect your statutory rights. In the unlikely event that Paperchase cancels an event, they will contact you via Eventbrite to arrange an alternative date or refund. Paperchase reserves the right to refuse entry and is at the decision of the store manager.