Description
Build your own Xmas tree, assemble Santa's sleigh, sew a Xmas stocking, design ribbons and decorate them all with vinyl stickers made by us, lasercut charms, glitter and more!

In this 3h family workshop kids will make beautiful and original Christmas decorations with their parents and we will customize them to our taste using the machines and materials available at FabLab London.
Join one of our two teams of Santa's Little Helpers and let's get making together!

---

We are based at FabLab London, a creative workspace in the heart of London specialised in digital fabrication and rapid prototyping. We can show you all our machines and gadgets, which include 3D printers, a laser cutter and a vinyl cutter!
At the end of the workshop you will get to take home with you:
A Santa's sleigh wooden model
A Rudolph reindeer wooden model
all made & customized by you!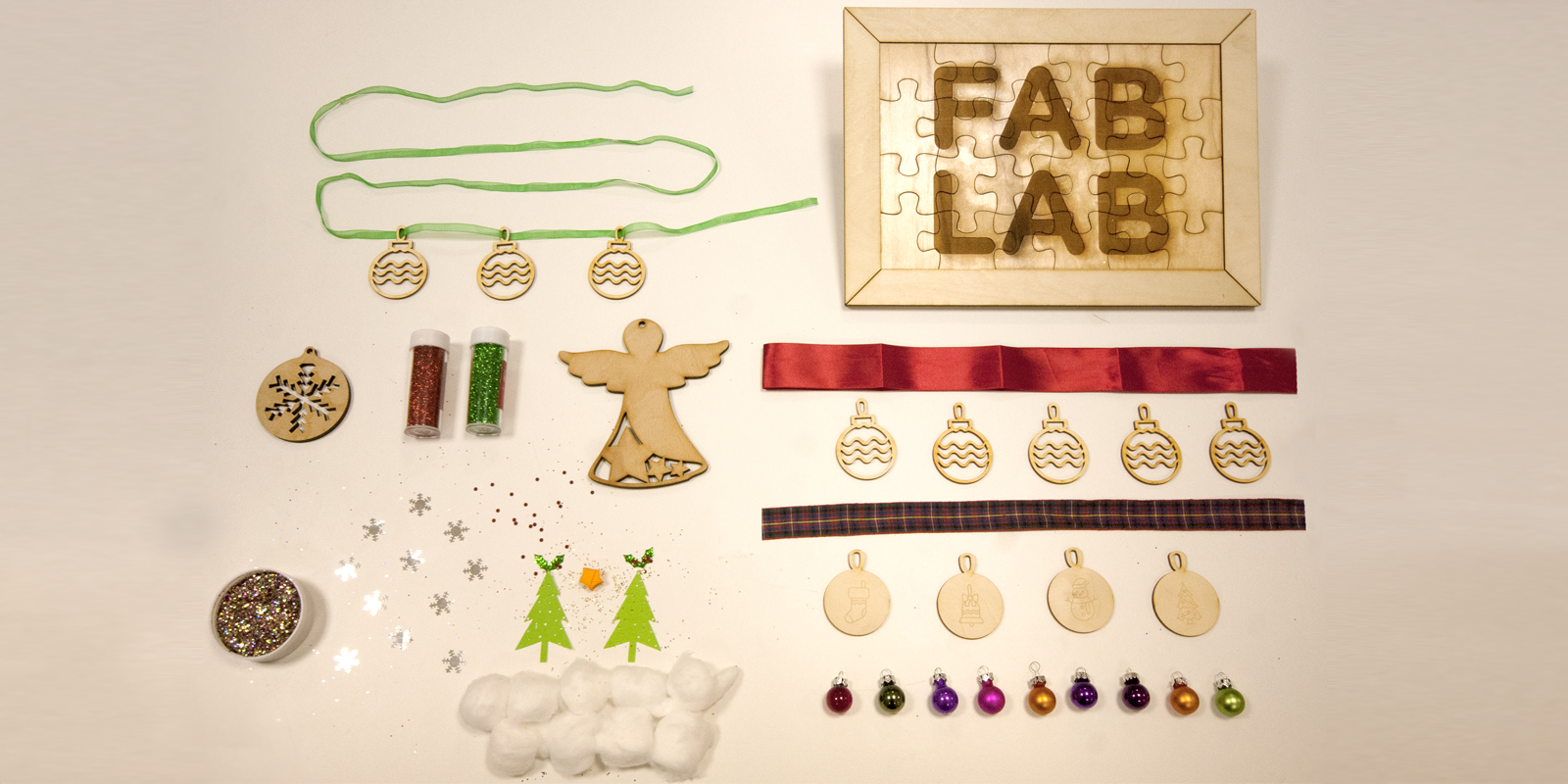 Sounds fun? Bring along your friends and parents, we are looking forward to seeing you!
Martina, Heman, Faz, Nealesh and Suzie (Fab Lab London Team)

FAQs
What do you need to bring?
Just yourself, your siblings or a friend, mum & dad and all your creativity!
You can bring a clean, empty jam jar for your tealight holder. We will provide all other materials and tools necessary.
Please dress in comfortable clothes and do not bring anything that you do not want to get dirty.
What counts as a child?
We count any kids aged 3-18 as children.
Can kids attend by themselves?
No, all children must come and be accompannied by an adult.
Every group of more than 3 children will need an additional adult.
How does pricing work?
You will need one ticket per child. Parents/guardians attend for free (max 2 per child).
Is this a catered event?
Unfortunately not, and food is not allowed in the lab. We will however provide tea & coffee facilities for the adults, and juice for the kids.
Please note that no drinks other than water are allowed at the work stations.
How do I get there?

FabLab London is based at 1 Frederick's Place.
The best way to get there is by tube, and the nearest station is Bank.
Please note there is no parking available at the venue.



Notes:

This workshop is aimed at young children and their parents/guardians. It is a family session, so we hope the eldest will take part and exercise their creativity too!
No unaccompanied children.