We wish to invite you Christmas Family Office Event by Saturn Investors and Gateway2enterprise
About this event
This year we are hosting a special Christmas party for Family Offices and Investors with a focus on social impact. While ESG has been a theme for many investments in recent years, together with our co-hosts Saturn Investors, we are exploring how Family Offices can make investments with a positive impact. Specifically those that secure and grow their wealth and even pay income in the private market.
Our expert panel are drawn from venture capital think tanks, specialist advisory firms and investors across the social impact space. Their collective expertise includes natural resources, philanthropy, charity and carbon accounting.
Guests will enjoy a relaxed evening with a festive theme, in the company of old friends and new.
AGENDA
4.45 pm open - Refreshments and Networking - downstairs
5.00 pm - Karen Melonie Gould Facilitator Opens the Event/Christmas Party 2021 - Introducing the Mill Family Office Sponsors and our Guest Key Note Speaker
5.05 pm – Special Christmas Key Note Guest Speaker - Ian Morley - Chairman Wentworth Hall Family Office UK - https://www.linkedin.com/in/ian-morley-0a906817/
5.15pm - Karen Melonie Gould Facilitates the Q/A and Introduces our co-host David Toplas, CEO of Mill Group Family Office and introducing their new co-investment club Saturn Investors
5.25 - pm Karen Melonie Gould Introduces the Panel Discussion
5.25 - pm Karen Melonie Gould Introduces Cedric Torossain Partner Pollenise - Panel session led by Cedric Torossian exploring current trends in impact investing and how Family Offices can invest for good, with our expert panel comprised of: - Natalie Torin Director UK Family Office https://www.linkedin.com/in/natalie-torin-248bb0b/ - Joanne Sawicki - MD Positive Planet Ventures https://www.linkedin.com/in/joanne-sawicki-748240/ - Richard Smith - Director Varidis Capital - https://www.linkedin.com/in/joanne-sawicki-748240/ - Tracey Carr - Founder/CEO Eco Shaper - https://www.linkedin.com/in/traceycarr/
6.00 - pm - Cedric Torossain - Partner Pollenise - Audience Q/A
6.05 - pm - Karen Melonie Gould Introduces – Founders Forum – introducing pioneering companies providing real social impact in cancer surgery, enhancing clinical communications and advances in advances in the Healthcare eco system.
1. Graeme Smith CEO - https://www.linkedin.com/in/graemelsmith/ Presenting Lightpoint Medical (LPM)
Lightpoint medical are pioneers in cancer detection during surgery with their patented SENSEI® probe, specifically designed for use during minimally invasive surgery. The SENSEI® probe allows surgeons to detect cancer during surgery which enables the full removal of cancer and avoids the unnecessary removal of healthy, functional tissue that may lead to post-surgical complications. https://lightpointmedical.com/
6.15 pm - KMG Welcomes Audience participation Q/A
6.15 pm - KMG Welcomes CEO Matt Gauler - Alertive https://www.linkedin.com/in/mattgauler/ - Developed in partnership with our NHS Trust customers, Alertive is the ultimate communication application helping clinicians deliver better and faster patient outcomes. Our integrated communication and workflow product provides value to Trusts through our four key pillars: critical alerting, clinical messaging, clinical tasks and priorities and event monitoring. https://alertive.co.uk/
6.25 pm - KMG Welcomes Audience participation Q/A
3. 6.25 pm - KMG Welcomes - Altha Health (www.althahealth.com) is a UK registered healthtech company creating a global healthcare ecosystem, connecting patients, healthcare providers, insurers and more through a digital 'h-commerce' platform. Via Altha, patients can access both telemedicine support and book, and travel for face-to-face treatment. Altha is removing the traditional notion of border-driven healthcare and replacing it with a global, accessible network which ensures patients get appropriate and affordable care at the right time – an essential approach in a world with an increasing burden of non-communicable diseases and constrained healthcare resources (especially post-Covid). In a $64bn market with 12% CAGR, Altha has grown rapidly to create a network of over 5,700 hospitals and 410 referral partners, managing over 14.5k patients from 19 countries since 2017.
4. KMG/Cedric introduces - Founder Louis Tag - Exciting New Investment Opportunity in the Mobile space – Disrupting How people Travel! Due to the Dubai Family Office Event Louis sends apologies as he is in Dubai.
AIR CONNECT is a disruptive startup at the forefront of the revolution of air taxis, which is about to transform how people travel worldwide. Please sit back and enjoy our video UBERAIR: Closer than you think | Uber - YouTube
6.35 - pm David Toplas introduces innovative financial engineering for growth companies, incorporating charitable solutions, including the evening's Charity United World Schools. Together with Karen Melonie Gould, David closes the panel session and invites guests to relax with Christmas cocktails and canapes.
19.00 – Christmas Cocktails and canapes - upstairs
2100 - Carriages
COVID PROTECTION HOSPITALITY RULES FOR THE EVENT - REQUESTS
1. We would like you to have/present a Antigen Rapid Test - they are free at Boots - 7 in a box to present at the Event - taken 72 hours prior to the Event.
2. Safe Distancing - 2 metres apart - those who want to be more careful we will issue you with Yellow star stickers
3. Wear Face Masks where able to do so.
4. Use the provided Sanitizer provider throughout the hotel.
We are here to protect you whilst you enjoy your evening with us.
We look forward to welcoming you.
With warm regards
Karen & David and Teams
We wish to take this Opportunity to Wish you a Merry Christmas and a Healthy and Prosperous New Year 2022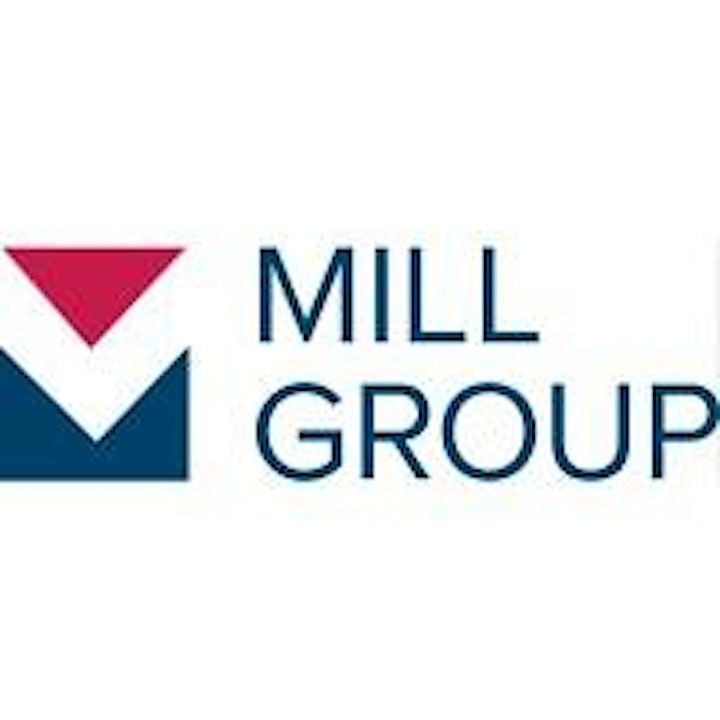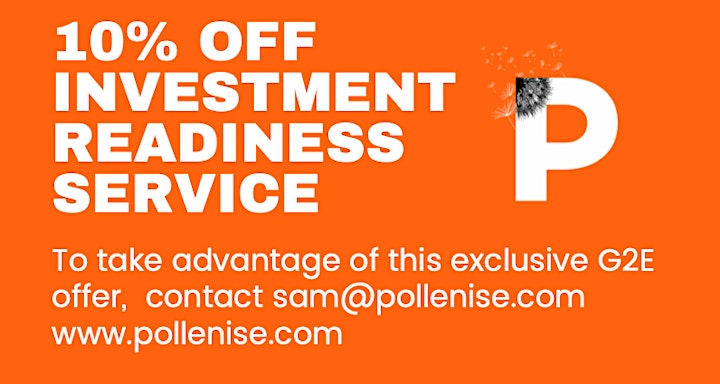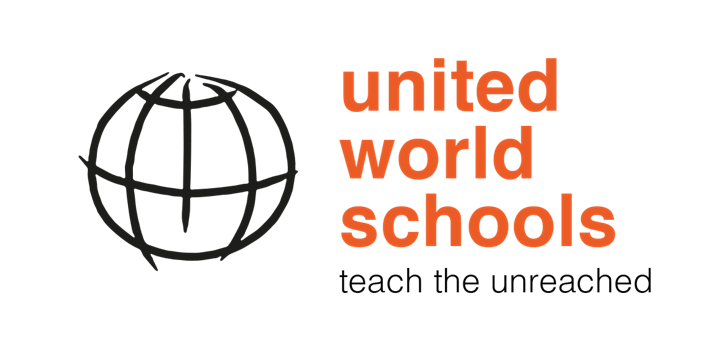 Organiser of CHRISTMAS FAMILY OFFICE/UHNWI/Investor Event/Party
Karen Melonie Gould is an Innovator of 'DEAL FLOW' Investment Eco Investment UK and Globally. With over 25 years at an International level from working in the Travel Industry in the USA and Caribbean and North Africa to working in the UK and Europe in 'DEAL FLOW'. Preparing – Structuring and Sourcing to Raise Investment for Global companies from Seed Stage - Series A and beyond in partnership with partners UK – Europe – and USA Family Offices. In 2017 we triggered and enabled in partnership 'DEAL FLOW' OF 12 Start Ups from UK to Switzerland to UAE etc. Though in 2018 our 'DEAL FLOW' was significantly lower as we delivered more Investment Events so around 4 for 2018 and on target for 2019, we have raised for 6 companies from Fintech to Medical Cannabis, Apps and deep tech. We have since 2017 crafted a niche within the Family Office/UHNWI space by attending and speaking at Global Family Office Events and working in partnership from Zurich to Monaco to USA to UK – Africa and UAE. In 2020 even during corvid we raised not once but 3 times with our New Team in Impact Investment Martech and Deep Tech raising from Seed stage to Series A. We found a way using Zoom to raise for our Founders and also brought in our Scale Up Team.
As we have been approached several times to Raise for a leading Fund globally we will be in 2020 taking the leap as we now have on board a Team Members who manage two Impact Funds who will be supporting us and another Team Member who has raised and managed funds for many years. So that in 2021 we will have our own Impact Fund which we are launching in 2020 'FOOTPRINTS' a Family Office Membership platform.
FAMILY OFFICE EVENTS 2020
https://gateway2enterprise.co.uk/event/uhnwi-investing/
Our Investor Events particularly in the Family Office space has grown due to our London success in 2019 Family Office Summit in July 2019 with 150 Family Offices. In 2020 we will have our Family Office Impact Technology Conference on 8 October 2020 Mayfair London.
Karen started out her own Entrepreneur journey back in the 90's with two successful business one which she created and started in the Dating industry which she took to a £10m turnover within 3 years. The other business was a Training and Business Development Consultancy which had clients from Virgin – and other Top FTSE clients in the UK. Karen was one of the first in the UK to set up in May 2014 her Alternative finance platform which has been out sourced to a leading UK competitor using their technology and relaunched 2017 as an Investment Portal working with Family Offices globally and also offering our Investors Investor Events to network and showcase our own 'DEAL FLOW PORTFOLIO'
Karen is proud to be Keynote Speaker and Facilitator at Global Investor Events - Investment Eco System – Entrepreneurship – Business – Leadership and Management and Women in Business etc.' Gateway2enterprise aims to expand their own FO Investment quarterly events from London to Europe and even Africa etc. to bring Investors together to showcase our client's portfolios to support our own 'DEAL FLOW'.
In 2019 Karen who has supported 'ENTREPRENEURSHIP' at MMU University for the past 10 years co wrote 'INVESTMENT READINESS' for their new MBA International Program for March 2020 where she will return as a visiting Lecturer. Karen then turned this 9 Unit program into an Accelerator over 2 days in London for the Summer 2019. This will continue in 2020 starting 5 October 2020 for 4 days to Pitch at our Family Office Conference with yearly Mentoring support. 50% of those on 2019 Program scaled or raised equity.
Karen Melonie Gould CEO
Website: www.gateway2enterprise.co.uk
Linkedin: https://www.linkedin.com/in/karen-melonie-gould-g2e/
Youtube: https://www.youtube.com/watch?v=FFyP4WnNdQM