Christmas Event to Remember: A Health and Well being Program of FNAUK
About this event
**** NOW. HALF PRICED AT £17.50 (plus Eventbrite Cost) *****
We are inviting all our friends and family for a Christmas health and wellbeing event. . Open to all, Filipinos and Non-Filipinos. We are going to have a blast! (albeit a COVID-safe one) and there will be a health and wellbeing program. This is an opportunity to don up our gala and formal wear and sparkle. There will be a three course meal and dance that follows. Perhaps, some group games, line-dancing and other things we can think of that is fun. We guarantee a night of laughter and camarederie!
Please buy tickets now as places are limited. It is now £17.50 (was £35.00 per head (+ eventbrite charges). This includes three course meal, DJ hire, and chance to win raffle prizes. Please note this does not include drinks.
You may also want to stay in the hotel overnight for yourself, friends or family. You may need to book this directly with the hotel or various on-line booking sites.
Note: This event is subject to government rules and regulations on COVID at the time.
Please register and join our association if you are a Filipino nurse in the UK! Click www.fnauk.org.uk/join. It is free to join and lots of benefits for members!
Advanced Merry Christmas!
Maligayang Pasko at Manigong Bagong Taon!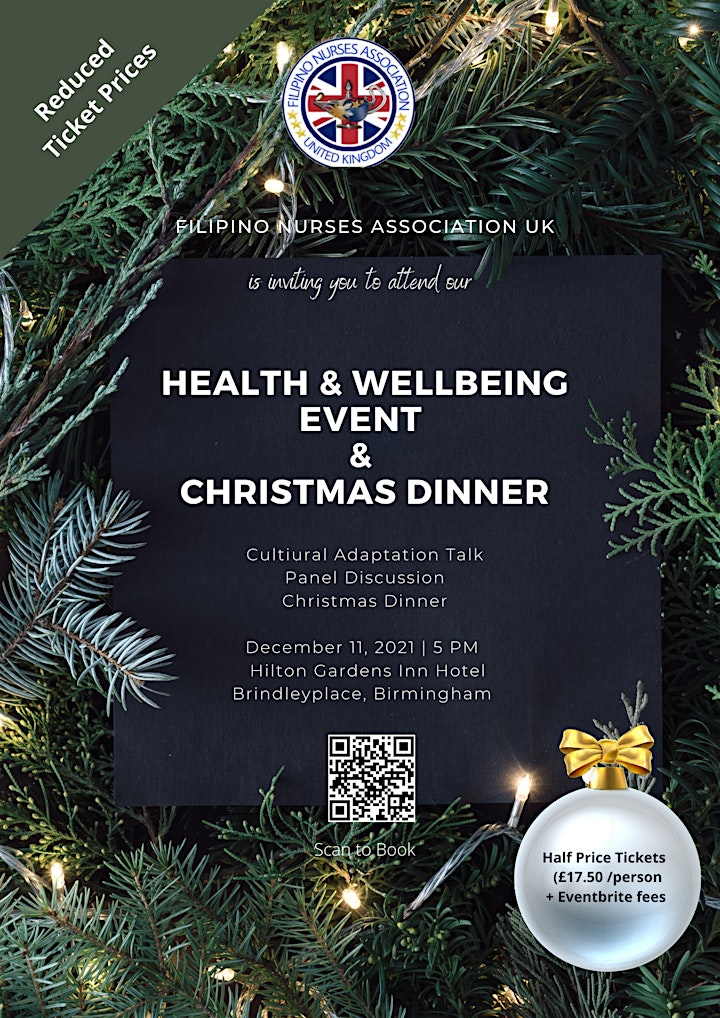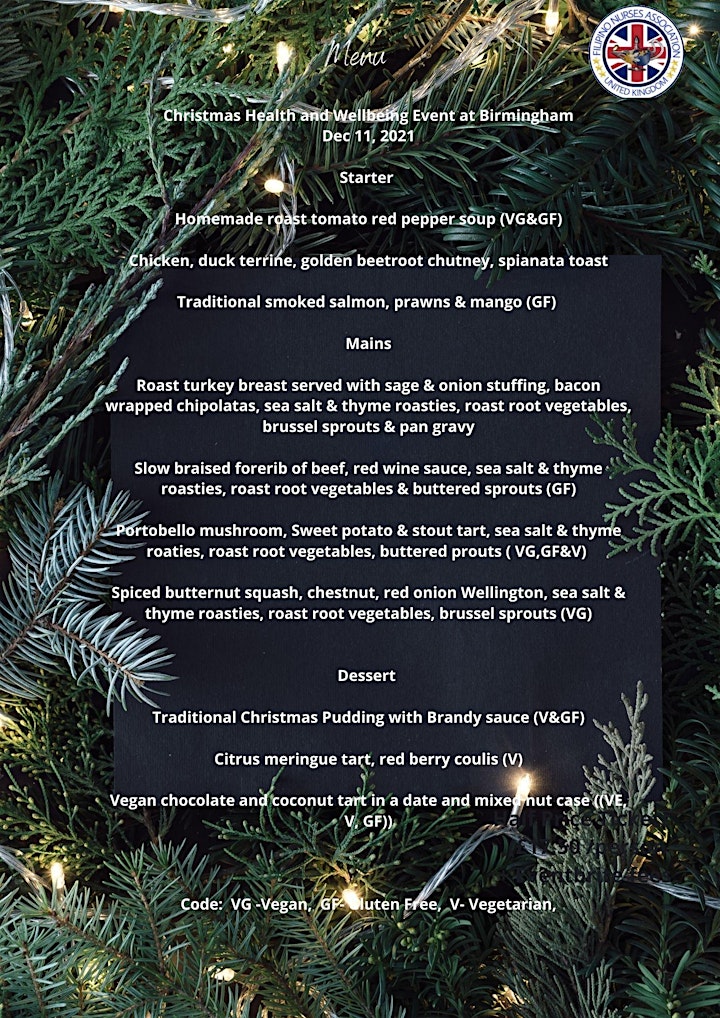 Organiser of Christmas Health and Wellbeing Event at Birmingham