Description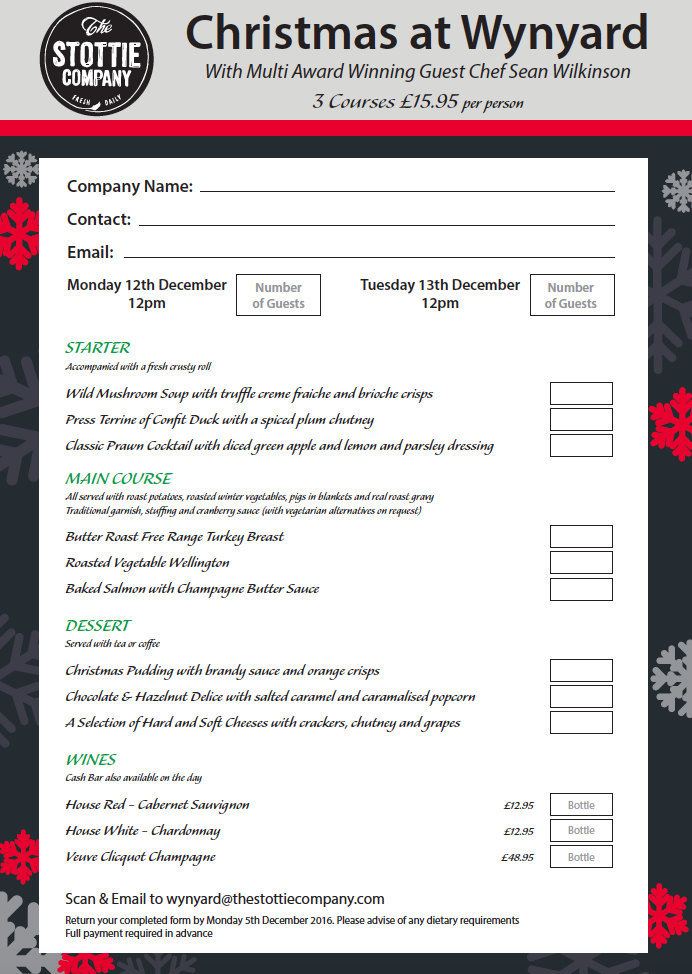 Treat yourself and your staff to a delicious Christmas Lunch at our Wynyard Park House Restaurant with Guest Chef Sean Wilkinson. Award winning, private dining Chef to the stars, Sean's impressive menu is one not to be missed.
Wind up the year with a toast to your colleagues to a fantastic 2016!
Send us your menu choices and payments online via email or in person at our Wynyard location.
wynyard@thestottiecompany.com