Event Information
Location
15-19 Penny Brookes Street
London
E20 1DA
United Kingdom
Description
Head to East Village E20 this December for a festive pop-up shopping experience with a difference as the neighbourhood hosts its first ever Christmas Makers Market, with FREE entry.
East Village has teamed up with emerging lifestyle brand Earl of East London to host the market following their ongoing success as curators of local craftsmanship. United under the 'Movers + Makers' collective, Earl of East London has brought together London artisans to create the Christmas Makers Market at East Village E20 and to celebrate the best new brands and crafts that the capital has to offer. The shopping space will curate beautiful hand-crafted goods under one roof and is set to be the perfect destination for those in search of unique Christmas gifts for their loved ones.
Gifts, decorations and more...
Christmas shoppers will be able to buy quality leather goods and accessories from Briggs + Shears, delicate hand-crafted jewellery from Inger Studio, beautiful modern calligraphy kits and stationary treats from London's finest calligraphers, Lamplighter London, as well as individual ceramic pieces from Blue Guy Pottery and indoor planters and terrariums with Ro Co, plus so much more.
Create & make workshops
The makers will also showcase their talents with a series of workshops so shoppers can try their hand at making their own personalised Christmas gifts or even pick up a new hobby. Makers will demonstrate the fundamental skills of a craft with classes ranging from copper wreath-making to mini calligraphy workshops and handcrafted leather items – perfect for handmade Christmas gifts. Click Get Tickets to book workshop tickets.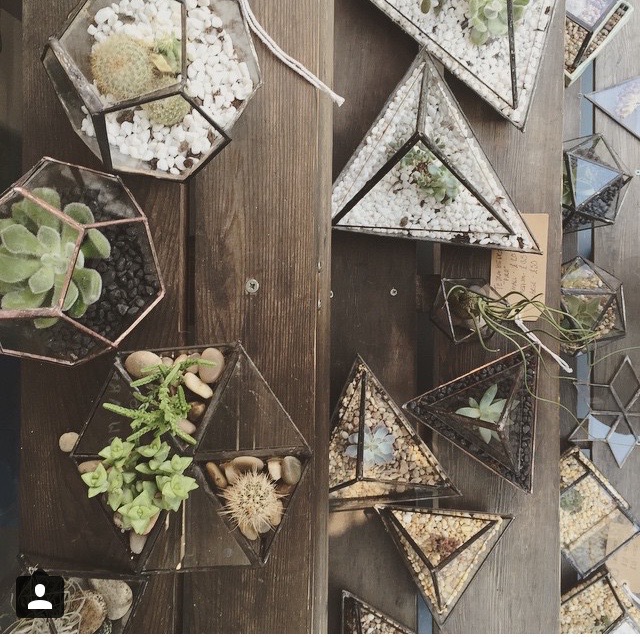 Dates & times
The Christmas Market will be open over three weekends from 5th to 20th December:
Saturday 5th December - 11am to 6pm
Sunday 6nd December - 11am to 5pm
Saturday 12th December - 11am to 6pm
Sunday 13th December - 11am to 5pm
Saturday 19th December - 11am to 6pm
Sunday 20th December - 11am to 5pm

With an array of unique new brands and makers on show, craft classes and festive activities, East Village is the perfect place to get into the festive spirit!
For more information please visit www.eastvillagelondon.co.uk
Christmas Makers Market - FAQ
Q: The event is sold out, are there any more tickets available?
A: All our tickets are sold through Eventbrite, once they are sold out we don't have any more tickets available. You can enquire please email events@getlivinglondon.com
Q: Do the tickets have to be in my name for me to use them?
A: No, the name on the tickets doesn't affect who can use them.
Q: I can no longer attend the event, can I get a refund?
A: Yes, we can give a full refund for any tickets purchased a day before the event; please email events@getlivinglondon.com
Q: Where can I contact the event organiser?
A: You can contact us by email using events@getlivinglondon.com
Q: Can I bring my children to the event?
A: Yes of course
Q: Will there be food at the event?
A: Yes, there are drink and snacks available at all our events
Q: Do I need to print out my tickets for the event?
A: Unless you have an account for the Eventbrite mobile App then you will need to print out your tickets sent to you in the confirmation email when you purchased the tickets.
Q: Do you send out paper tickets?
A: No, all our tickets are sent to you through an Eventbrite confirmation email.
Q: I haven't received my confirmation email, what should I do?
A: Please contact us on events@getlivinglondon.com and we can re-send the confirmation email to you, if you still don't receive the email it may be in your junk or spam folder.
Q: What is included with my ticket?
A: Each ticket includes admittance to the choosen workshop for one person plus all required materials for the workshop.
Date and time
Location
15-19 Penny Brookes Street
London
E20 1DA
United Kingdom