Description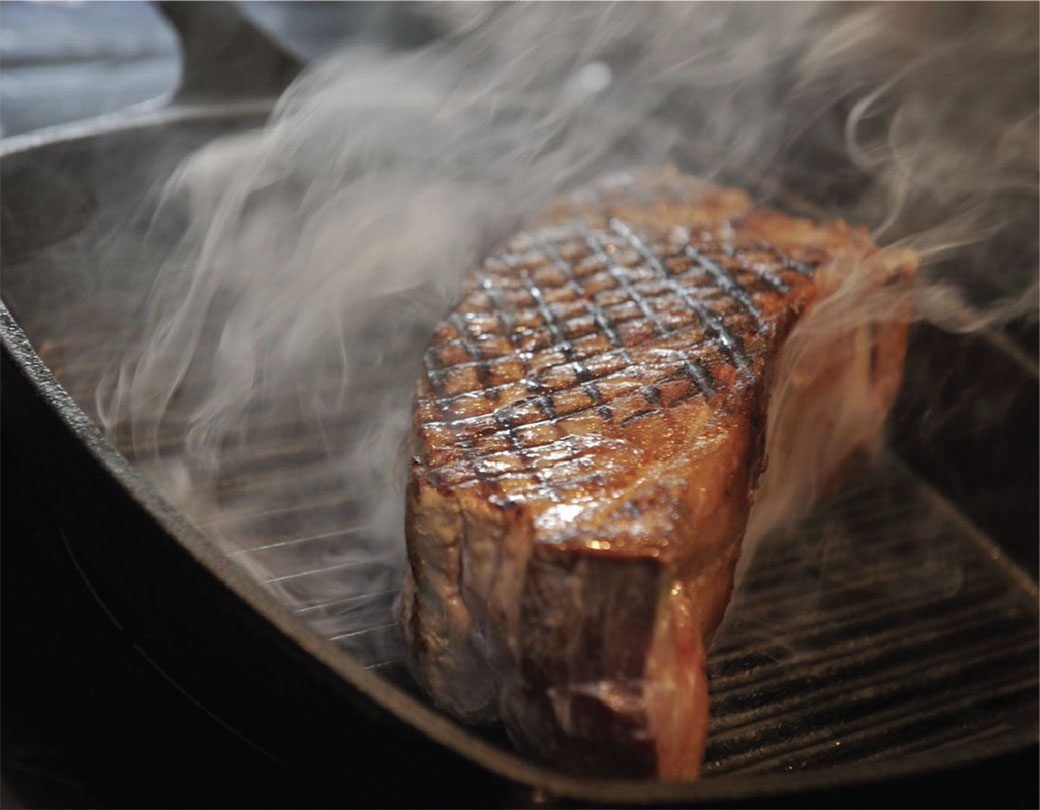 Our very popular Steak Night with a Christmas twist!
Enjoy a glass of champagne while we show you how to pick the best cuts, sharing tips on how to retain tenderness and flavour and make an delicious béarnaise sauce and peppercorn sauce to be enjoyed later in the evening. You will cook perfect steak, chips and tomato chutney. Then it's over to The Chef's Table, where you can savour the results with your fellow 'Steak Masters' along with a glass of wine or a local ale. Finish the night off with something sweet, choose from our dessert menu while watching a festive dessert masterclass, featuring a dessert which will be perfect to make at home over the festive season.
Course includes
Arrive at 6pm for course introduction

A glass of champagne on arrival

An explanation of various cuts of meat, how to cook them to get the best results, and what to ask for when buying meat

We'll show you how to make the perfect partners for your delicious steak, béarnaise, peppercorn sauce, tomato chutney and the crispy chips

Steak and chips served with tomato chutney and béarnaise or peppercorn sauce followed by a dessert of your choice from our menu

Seasonal pudding masterclass

Course comes to a close at 9.30pm
To take away: All notes and recipes from the evening.
Spaces for this course are subject to minimum number of participants.