Welcome to our Christmas Supper Club!
About this event
Having grown up at Iscoyd Park, The Godsal's have shared this magical time with many friends and family over hundreds of years. They are thrilled at the wonderful opportunity to share this beautiful Coach House with you all over the party season.
Whether you are looking to enjoy a festive evening out with friends or trying to find the perfect place to hold your staff Christmas party, then come along and enjoy an evening of delicious food and drink!
We only have 60 places available, so book your table now!
Our Supper Club menu will be from £28.00 per person for 2 courses, £36.00 per person for 3 courses. There will be an array of additional festive treats & drinks to add that something special to your evening.
Reservations are for tables are taken between 7.00pm & 8.30pm.
To book a place please purchase your tickets here. These £10 tickets ensure your reservation and the cost of them will be taken off your bill.
We also have exclusive private dining areas in the house for your party upon request, along with tasting menus and recommended entertainment to ensure it's a party to remember! Please contact us directly if you wish to discuss your private festive party with one of our Event Managers.
If you would like to stay in one of our lovely bedrooms and have a wonderful breakfast the following morning we offer a dinner, bed, breakfast rate which are as follows:
Luxury Rooms: £310 for two people including dinner, bed and breakfast.
Superior Rooms: £350 for two people including dinner, bed and breakfast.
Laundry Cottage: £750 for a party of 6 people including dinner, bed and breakfast
Bedrooms are limited and sold on a first come, first serve basis.
If you have any questions, would like to see the menu, please give us a call on 01948780785 or email us at info@iscoydpark.com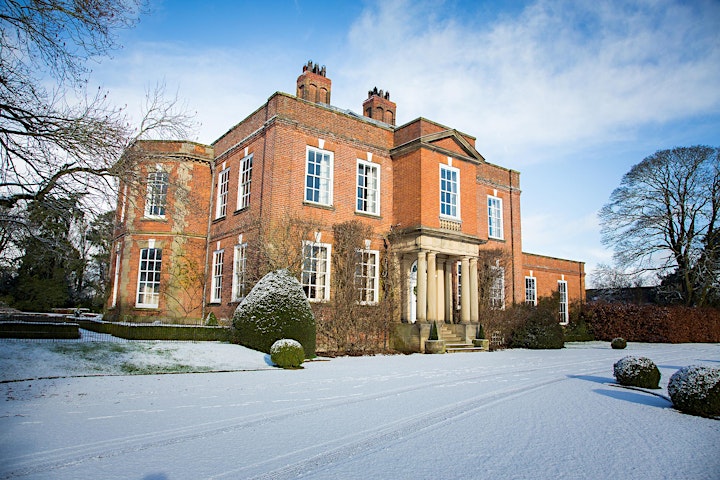 Organiser of Christmas Supper Club at Iscoyd Park
Iscoyd Park is a beautiful Georgian House, set in beautiful Parkland and Gardens.  It is still a private family house that opens its doors for weddings, parties, company retreats and hosts fun, varied and interesting events.  We have a great passion for food - look out for our next supper club!