Description
Nursery owners Peter and Jacky will help you create your own festive swag to adorn a mantle piece or fire place or stair case.
Join us all for a lively workshop to get you ready for the most exciting time of year! Complete your festive decorations with a beautiful Christmas swag. Drape it over your mantelpiece, banister or Christmas table. We shall be serving mulled wine (non alcoholic), or mulled cider on tap. Workshop starts at 10.30am until 12.30pm £25 (15 places). £30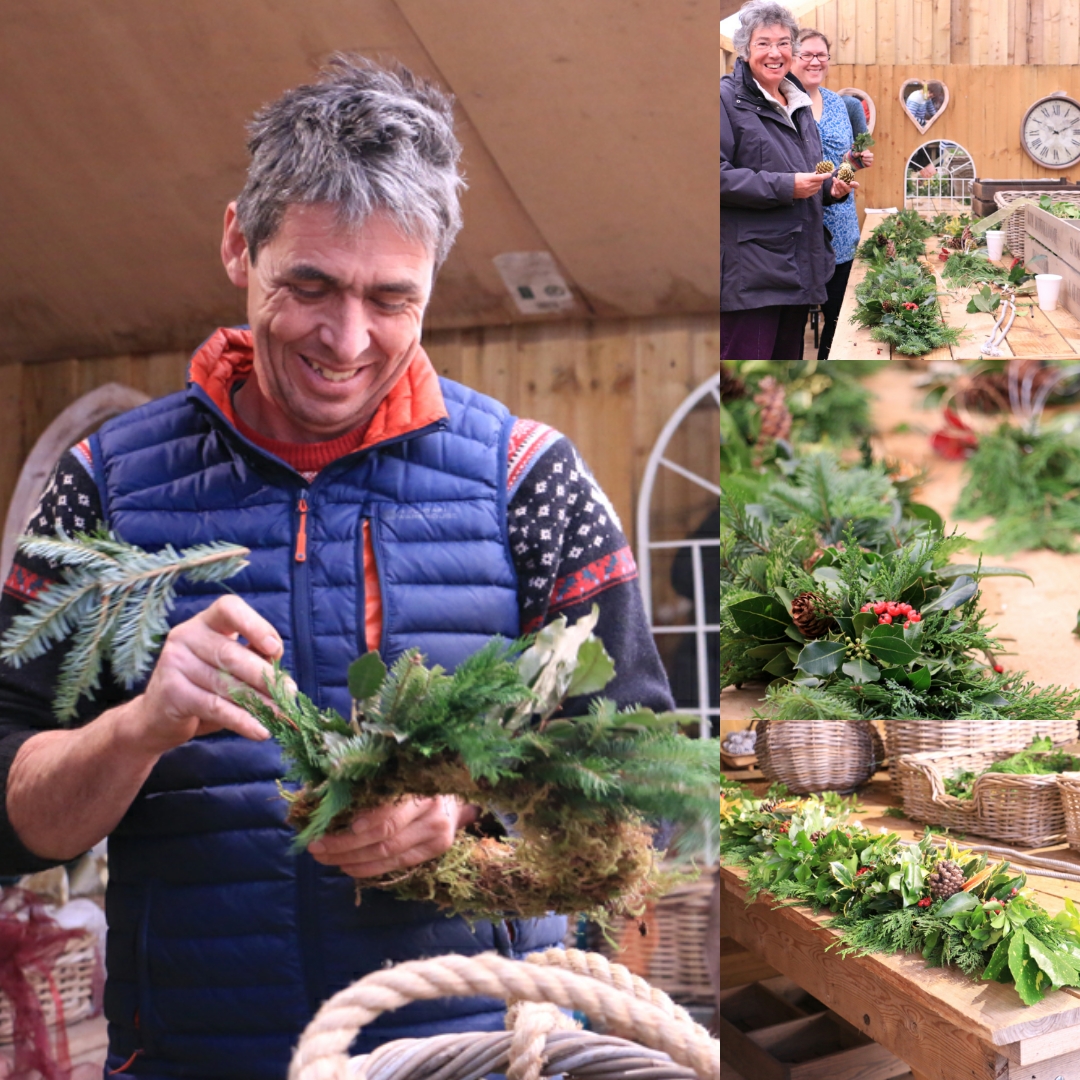 This is a similar format to the holly wreath workshops using foliage. There will be a be a demonstration then you will choose your own foliage and decorations from the matierals provided.