Description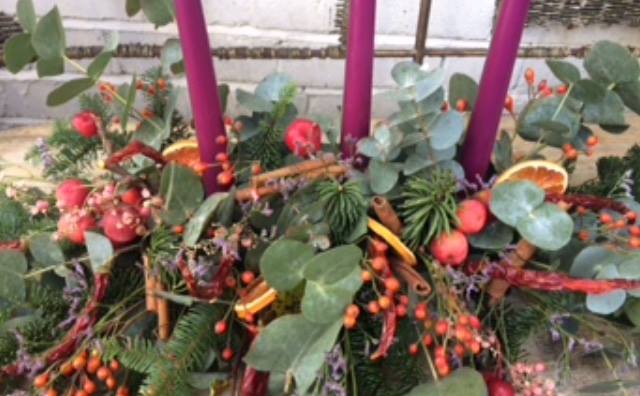 A traditional and rustic-themed design for the Christmas table decoration... usually made with candles as an advent calendar, you will have the opportunity to fit your design around the interior of your home.
The design is being made in oasis-foam, so is very simple and rewarding to work with, when creating this arrangement. Seasonal flowers, foliages, dried materials and fruits will be on selection for a tasteful and natural looking design...
Please feel free to bring along any candles, baubles you would like to add in.
The class is limited to 6 so there will be plenty of space for getting creative!