Description
Ladies & Gentlemen,
Get ready to meet, mix and mingle at the Christmas Veggie Single Mingle in an exclusive ambient setting, in a prestigious bar in a famous Mayfair hotel.
The bar is ready, the scene is ready, are you ready to mingle in the Red Bar?
Age: Open to all Veggie Single Members
Dresscode: Smart with something visibly "Red"
Tickets: These are strictly limited and once they are sold that's it! There will not be any further ticket releases as we are limited by strict capacity.
What's included in the ticket:
Your entry and ticket fee
1 Soft drink
Donation to the London Basket Brigade
Tickets are non-refundable / non-transferable
and what's the mingling and ice-breaker plan?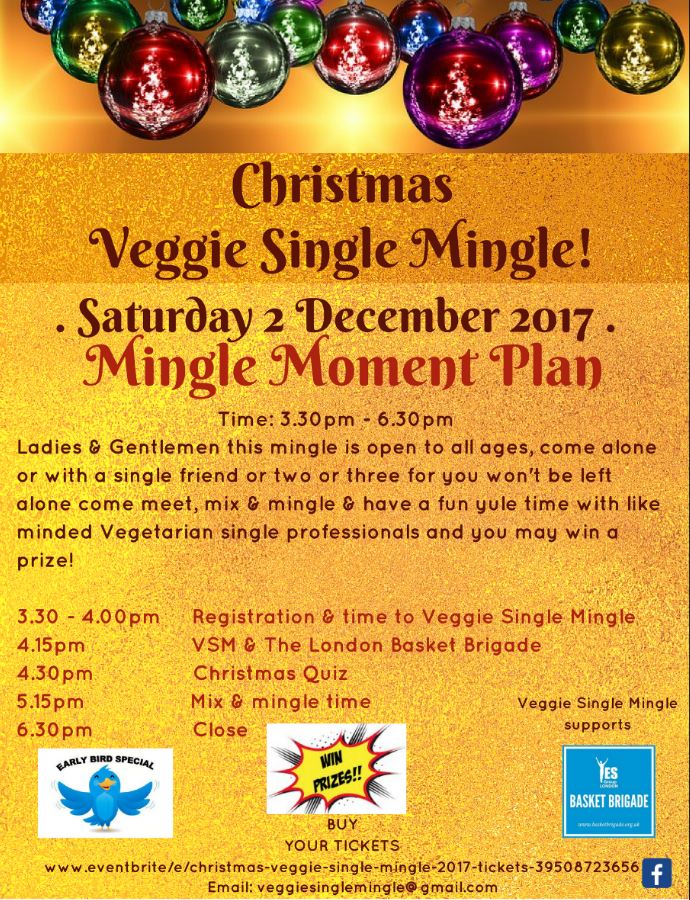 Nearest Tube Station: Marble Arch - Central Line & Green Park - Jubilee & Piccadilly Line
Have Questions: Send an email to veggiesinglemingle@gmail.com
What is the London Basket Brigade Group & why is Veggie Single Mingle supporting this?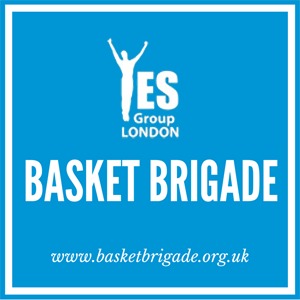 As you may or may not be aware Veggie Single Mingle has over the last three years supported a range of charitable causes with donations being raised through mingling.
This year at Christmas, we will all be with our loved family and friends whilst enjoying our vegetarian Christmas dinner and lunch. There are many unfortunate than ourselves right here in London, who will struggle to do so on Christmas Day. Thus bearing this in mind, this act of delivering a "hamper of happiness" the London Basket Brigade has been chosen as it will help a family to have a good vegetarian meal on Christmas Day. All it takes is a £10 donation to make a difference to one family.
Please read below for more information and do visit the website:
The birth of the Yes Group London Basket Brigade was inspired by the work of Anthony Robbins Foundation. His Foundation's International Basket Brigade is built on a single simple notion: one small act of generosity on the part of one caring person can transform the lives of hundreds of people. This simple notion has had a resounding and powerful impact that has reached all the way around the globe making a positive difference in the lives of millions of people every year.
What initially began as Tony's own individual effort to feed two families in need, has now grown into an annual global event, which sees thousands of people coming together to donate and contribute their time, providing baskets of food and household items for an estimated four million people annually in countries all around the world.
The Yes Group London Basket Brigade offers Londoners the chance to make donations all year round and also the opportunity to come together on the 23rd December every year and put those donations to good use, providing food hampers to families who struggle to put food on the table at Christmas. It's a highlight of the year in hundreds of people's calendar and we hope you'll not only donate your money to help us feed more people, but also your time to help us deliver more baskets.
"One small act of generosity on the part of one caring person can transform the lives of hundreds. It takes only one light to dispel the darkness, and even just one basket can bring hope to a family." Anthony Robbins
See you at The Red Bar...........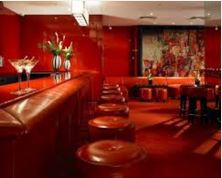 So be quick & get your special Black Friday tickets!

Once they're gone they're gone!
Warm Regards
Reena