Come with us on our virtual tour of the Holy Sites of Bethlehem as we prepare for the coming of the Messiah this Christmas time.
About this event
Virtual Tour of the Holy Site of Bethlehem
St Salvador's Scottish Episcopal Church, Dundee is excited to offer a unique opportunity for you to come on an interactive virtual tour of Bethlehem, just a few days before we celebrate the birth of the Messiah - our Lord and Saviour Jesus Christ.
During this 1.5 hour tour we will be expertly guided by our local, knowledgable tour guide, Imad Nassar - a local Armenian Christian who is very dear to those of us within the Scottish Episcopal Church through whom he spent some time in Edinburgh reading for an MPhil degree in Translation and Linguistics from Heriot Watt University.
We will start with an introduction by Imad, introducing himself to us as well as to Bethlehem in particularly and the lives of the local Christian and wider Palestinian community.
We will spend time looking around the Church of the Nativity as well as the Shepherd's Field. Information about the "status quo" between the three major christian denomination (Armenian, Orthodox and Roman Catholic) will be examined. We'll also discuss the history, politics and religious significance of the various holy sites including the tradition of 'the Milk Groto' and an examination of the so-called 'security barrier', the wall that separates Bethlehem from Jerusalem.
Opportunity will be given to ask Imad questions during the virtual tour where, time permitting, Imad will use his expertise and experience to answer as many of your questions as he can.
If you're interested in history, faith, ecumenism, politics, peace activism.... then come and join us on our tour. You won't regret it.
Tickets are free, though a donation is asked if you are in a position to do so.
Fr Gary - Team Priest, St Salvador's Dundee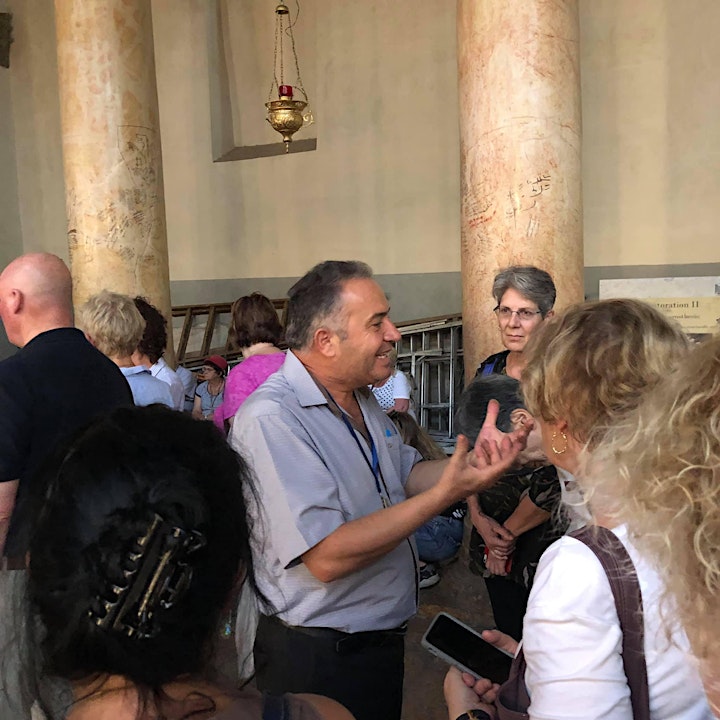 Organiser of Christmas - Virtual Tour of Bethlehem