What do you drink with Christmas Dinner? Join us as we taste a flight of wines chosen to enhance your festive lunch.
About this event
In 2021 Christmas is back!
We've waited two years for a real shindig and this Christmas we can feast with the whole family.
In our house we're going full on five-course banquet.
But what wines should we serve? There are so many competing flavours that you want to find wines which compliment and enhance the lunch.
Let us take the stress out of the desicion. We'll give you some top tips for food and drink matching. Did you know oak aged white or Pinot Noir are perfect with turkey? Or cremant is the secret (better value) alternative to Champagne?
Enjoy a glass of bubbles on arrival. Then let wine educator Stephen Barrett and Wickhams Director Dan Farrell-Wright take you on a journey through the french classics: Bordeaux, Burgundy, finishing in Sauternes.
As always the wine will flow freely and there'll be plenty of opportunity to have your burning Christmas food and drink questions answered.
Don't worry if you've never been to a wine tasting before, it's about having fun and maybe learning something along the way.
As Dan says: "there are no wrong answers!"
There'll be bread, cheese and nibbles too.
Get ready for the Christmas season with our Classic Christmas Selection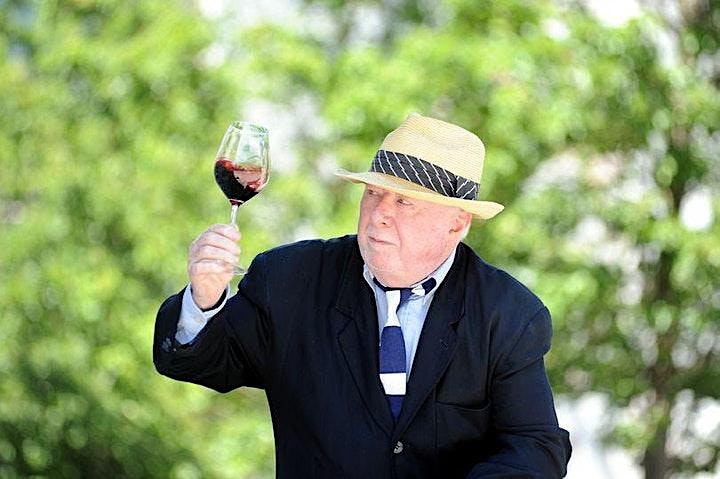 About Stephen Barrett
Stephen Barrett is now firmly established in the UK wine, food and travel writer's firmament. Stephen is also a long-time member of the exclusive Circle of Wine Writers and the Association of Wine Educators. He sits on the panel of judges of the renowned International Wine Challenge. With his partners Iain Ballantyne and Brian Attree he co-created and acted as consultant on the wine and food game shows, Wine Hunt on Channel 4 in 1998 and 2001.
He has contributed to BBC TV, BBC Radio Devon (He was the Saturday Morning Chef!) and ITV Westcountry. Amongst others Stephen has written regular wine columns for Plymouth Evening Herald (current) and Wine and Spirit and is currently writing (some occasional) wine and food columns for The Menu Guide, Yes Chef!, iPlymouth, Eat Out Devon, InPlymouth, Plymouth Chamber of Commerce Magazine, Oracle, What's On in Plymouth and Signpost. In the past few years he acted as wine tutor and educator for the Supermarket giants Asda, Sainsburys, Somerfield and Safeway, conducting tutored wine tastings throughout the UK. Tutoring Scottish and Newcastle's managers on wine education and specialist Whisky tastings for Glenmorangie.
Organiser of Christmas Wine Tasting
Wickhams is an independent Devon-based wine and spirit merchant. Sourcing the finest Estate bottled wines from around the world, Wickhams curate collections from the everyday to the classics, so there's something to suit all tastes. They passionately believe in stocking wines, spirits and gift sets at a range of price points to ensure their products are accessible to all.We're celebrating Beaujolais Nouveau Day on 18th November 2021, pre-order your Beaujolais Nouveau 2021 wine today.