Location
1 Wimpole St
1 Wimpole Street
London
W1G 0AE
United Kingdom
Refund policy
Refunds up to 7 days before event
Eventbrite's fee is nonrefundable.
Join our international, engaging speakers in London and understand the up-to-date pain science for helping patients with chronic pain.
About this event
On Saturday 24th September 2022 we will be hosting SIRPA's third conference at the home of the Royal Society of Medicine in London.
Again, we have an international line-up of experienced, engaging and highly regarded speakers who will be helping us raise awareness of the importance of understanding the up-to-date pain science when helping patients with chronic pain. This understanding allows us to address the underlying causes of the pain, rather than just treating the symptoms. While also retraining the brain this allows us to focus on recovery, rather than management.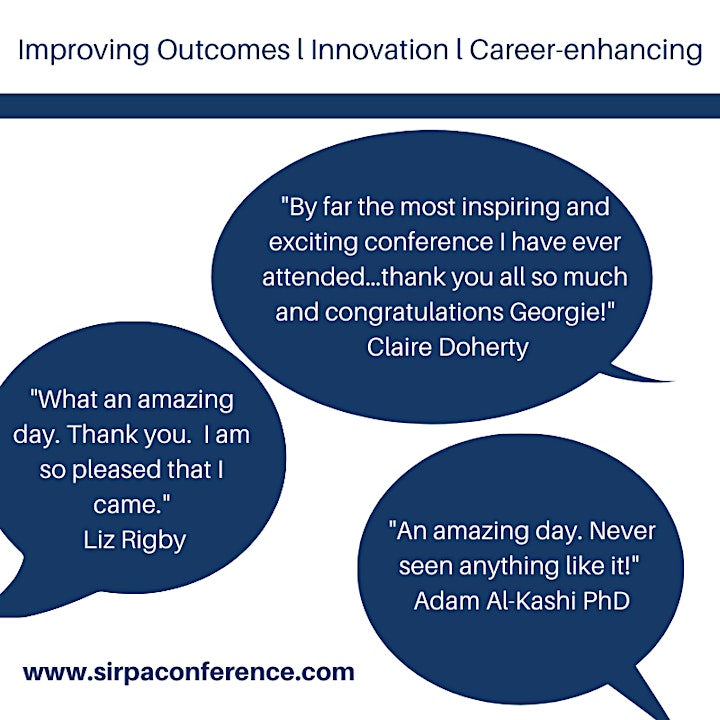 The Approach
The foundation of our approach is the pioneering work of John E Sarno MD – described as 'America's Best Pain Doctor' in Forbes magazine – who identified that, when any tissue damage has been ruled out, ongoing chronic pain is often a manifestation of unresolved, or avoided, emotional turmoil/trauma.
For over four decades, this insight enabled tens of thousands of his patients recover from debilitating chronic pain and other persistent symptoms using a non-physical, mindbody approach. Sadly, Dr Sarno died in June 2017, just a day before his 94th birthday and yet his memory lives on through the advancement of his work as more and more health professionals become involved worldwide and as the evidence base grows.
For example, over the past 10 – 15 years, science has been catching up to support the theory that where pain persists after any tissue damage has been ruled out, this is due to activated neural circuits that have become learned and sensitised, with the brain becoming overly protective.
Studies have also found that many psychosocial factors are involved in why pain persists, including past trauma (including adverse childhood experiences), depression at the time of the injury, beliefs that pain might be permanent, anxiety, certain personality traits and loss of hope. Our perception of pain has also been found to be affected by a number of factors, including past experiences, fear, anxiety, rumination, learned behaviours and beliefs etc.
Alongside the extensive research demonstrating the lack of link between pain and 'abnormal' findings on XRays and MRI scans, it is clear why it is our duty to look beyond the physical when treating patients with chronic pain.
With the understanding that the brain is neuroplastic and can generate pain in the absence of injury, or after an injury has healed, it is now accepted that it is possible to retrain the brain and unlearn the neural circuits involved in the pain.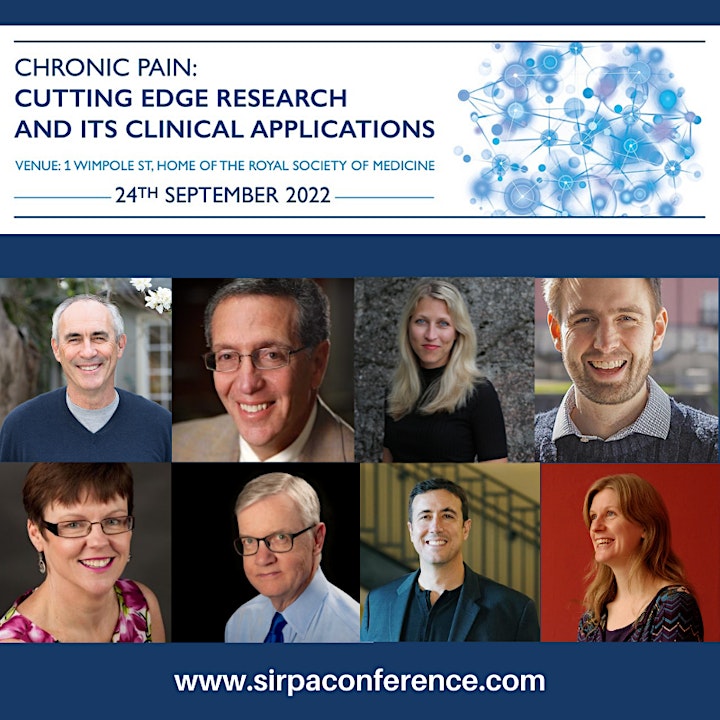 Ground-breaking Study
In fact, in September 2021 a study undertaken in Boulder, Colorado by colleagues in our field, which was published in the highly respected journal JAMA Psychiatry, was the first to demonstrate this using functional MRI scans. Subjects with chronic back pain underwent a four-week treatment which focused on shifting their beliefs about the causes and threat value of their pain.
This treatment resulted in two thirds of them becoming pain-free, or nearly pain-free, after treatment with these results being maintained at follow up a year later. For the first time in a scientific study, using pre and post functional MRI scans, they were also able to demonstrate that brain regions associated with pain processing had quietened considerably. Tor Wager PhD and Howard Schubiner MD, both speakers at this conference, were involved and we are excited to hear more about this study from them.
As a result of this 'Boulder' study and significant advancements in pain science and trauma research, treatments for chronic pain have evolved significantly, providing effective and durable relief for so many people.
SIRPA's approach includes:
- basic pain science education related to an individual's condition and helping them understand how and why their symptoms persist
- supporting them in reappraising their pain as they address relevant fears, beliefs, doubts, behaviours and movement/activities
- supporting them to become more emotionally aware, including tracking somatic sensations
- identifying and addressing relevant past and current psychosocial factors as well as cognitive and behavioural factors that might be involved in why their pain is persisting
This year we again have an exciting line-up of speakers who will provide:
- an understanding of chronic pain and why so many people are being diagnosed, yet their condition is only being managed
- up to date evidence demonstrating how and why targeting psychosocial factors can so often not only help individuals relieve their pain/symptoms, but also help them regain their lives
- information about the evidence-based approaches that are helping people resolve their chronic pain.
To find out more about the programme for the day visit: https://www.sirpaconference.com/programme/