Description
Join Chuffed.org for a workshop on Crowdfunding with CCVS!
Donation-based crowdfunding is a new way of raising funds and allows you to source money for a project by asking a large number of contributors to donate a small amount, and asking a small number of contributors to donate a large amount. In return, backers may receive token rewards that increase in prestige as the size of the donation increases.
The Workshop
This workshop is hosted by Chuffed.org, one of the leading (free!) global crowdfunding platforms for social causes. During this Workshop, Chuffed.org Communications Manager Rebecca Fitzgerald and CCVS Deputy Chief Executive Mark Freeman will show you how to:
Find your crowd (figure out who is going to support your project and why)
Tell a specific, inspiring story that your supporters care about
Set an achievable target and blow it out of the park

Create a marketing and promotion plan for your campaign
As this is a hands-on workshop, places are limited to max. 12 participants.
What previous attendees say
"Thanks very much for an enjoyable and useful workshop, it definitely broadened my understanding of what is possible and confidence to run a campaign. Thanks too for the information and again for your support, it is greatly appreciated." - Trish Appleton-Fox, Centre Manager, The Rainbow Centre for Children
So whether you're new to crowdfunding, planning to run a crowdfunding campaign but don't know where to start or just looking for new ideas for your current or future campaigns, we look forward to see you there!


About The Speakers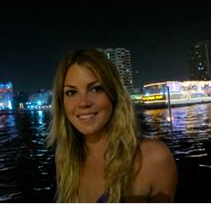 Rebecca Fitzgerald - Chuffed.org Communications Manager
Rebecca believes we can all leave a positive mark on the world. After graduating from uni in Sydney, she continued her charitable life journey working for non-profits around Australia, Africa and the UK. Her main passion lies with building sustainable solutions to problems faced by vulnerable communities across the globe. During this workshop, Rebecca will be sharing her own experiences crowdfunding as well as learnings from over 5000 social cause projects on Chuffed.org.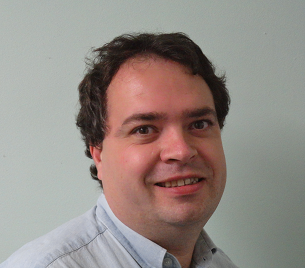 Mark Freeman - CCVS Interim Chief Executive Officer
Mark Freeman is the Interim Chief Executive. He joined CCVS in October 2011 from working at Skills Third Sector a national organisation promoting the importance of learning and development to charities and voluntary organisations. He has extensive experience of working in the sector at local, regional and national levels; he has also been a trustee for a number of organisations both in Cambridge and nationally. Mark has a Masters in Business Administration from the Open University and Post Grad Diplomas in Development Management and in Housing Management. In his spare time Mark is a father to two small girls (which takes up most of his time) as well as a trustee at Camtrust. Most Sunday mornings you can find him volunteering at the junior Parkrun at Milton Country Park.
About CCVS

Cambridge Council for Voluntary Service (CCVS) is an independent registered charity, set up by local organisations in the 1980's, to provide a central source of expert help and advice for local groups. Our purpose is to support charitable organisations by providing them with the tools they need to keep going. We provide training, one-to-one consultancy and advice to help community and voluntary groups set up, develop and grow in Cambridge, South Cambridgeshire and Fenland.
Can't make it?
Email us at events@chuffed.org if you have any questions or would like to learn more about Crowdfunding.