Description
Join us for a workshop on Crowdfunding for Social Causes!
Donation-based crowdfunding is a new way of raising funds and allows you to source money for a project by asking a large number of contributors to donate a small amount, and asking a small number of contributors to donate a large amount. In return, backers may receive token rewards that increase in prestige as the size of the donation increases.
The Workshop
This workshop is hosted by Chuffed.org, one of the leading (free!) global crowdfunding platforms for social causes. During this Workshop, Chuffed.org Community Leader Alizé Aversano will show you how to:
Find your crowd (figure out who is going to support your project and why)
Tell a specific, inspiring story that your supporters care about
Set an achievable target and blow it out of the park

Create a marketing and promotion plan for your campaign
As this is a hands-on workshop, places are limited to max. 15 participants.
Fees*
25CHF Standard ticket price**
Discounts available for Nomad Space & Impact Hub Members
**Knowing many of you are charities and social causes with budgets, please reach out to us if the pricing is an issue.

**Proceeds raised through the workshop tickets will be distributed to the social cause of one of the participants, to be voted by all at the end of the workshop!**
About The Speaker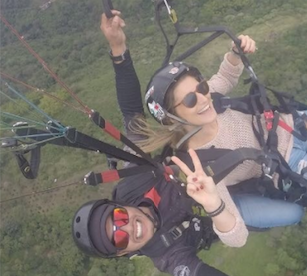 Alizé Aversano, Chuffed.org Community Leader
Alizé Aversano was born in Geneva, Switzerland and holds a Bachelor's degree in Management from Warwick Business School and a Master's degree in Development Management from the London School of Economics. Over the past few years she has developed a passion for innovative social entrepreneurship models and so has dedicated her career to this sector. She has already been involved in two consultancy projects related to social innovations during her studies and has worked for two years as an Associate Investment Advisor in a Swiss-based impact investment boutique, specializing in microfinance. In 2015 Alizé decided to leave her hometown Switzerland to be closer to the realities of the field - so she quit her job and flew to Latin America, learnt Spanish and found the opportunity to work in Colombia as Investment Analyst for an impact investment fund that supports value chains and entrepreneurial projects in Latin America!
While this experience was surely the greatest challenge of her life so far, it was also an incredible opportunity in which Alizé got the chance to travel, meet beautiful people, hear about inspiring projects and feel close to the social impact they spread. She is now back in Geneva and is very keen to share her experience with social entrepreneurs and help spread more positive impact through the world. During this workshop, Alizé will be sharing her own experiences crowdfunding as well as from the thousands of social cause projects on Chuffed.org.
About Nomad Space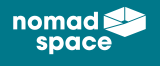 Nomadspace offers a unique and welcoming co-working concept as well as professional services for your business. Private offices, co working spaces as well as conference rooms, Nomadspace is the answer to your business challenges on a short or long term basis, and more !
Facebook: @Nomadspace LinkedIn: Nomadspace Instagram Handle: #nomadspaceVernier
What previous attendees say
"Thanks very much for an enjoyable and useful workshop, it definitely broadened my understanding of what is possible and confidence to run a campaign. Thanks too for the information and again for your support, it is greatly appreciated." - Trish Appleton-Fox, Centre Manager, The Rainbow Centre for Children
So whether you're new to crowdfunding, planning to run a crowdfunding campaign but don't know where to start or just looking for new ideas for your current or future campaigns, we look forward to see you there!
Can't make it?
Email us at events@chuffed.org if you have any questions or would like to learn more about Crowdfunding.