Description
Join us for a workshop on Crowdfunding for Social Causes!
Donation-based crowdfunding is a new way of raising funds and allows you to source money for a project by asking a large number of contributors to donate a small amount, and asking a small number of contributors to donate a large amount. In return, backers may receive token rewards that increase in prestige as the size of the donation increases.
The Workshop
This workshop is hosted by Chuffed.org, one of the leading (free!) global crowdfunding platforms for social causes. During this Workshop, Chuffed.org Community Leader Anne Strachan will show you how to:
Find your crowd (figure out who is going to support your project and why)
Tell a specific, inspiring story that your supporters care about
Set an achievable target and blow it out of the park

Create a marketing and promotion plan for your campaign
As this is a hands-on workshop, places are limited to max. 15 participants.
About The Speaker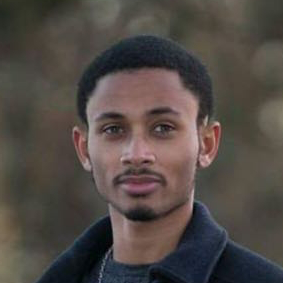 Carl Francis, Customer Support Advocate at Chuffed.org
Carl wants to see a world where everybody strives to make a difference in society. He believes that there's room to integrate social action directly into our culture, whilst also making it fun! After completing a Media Studies degree, he started searching for ways to see how he could help others with his newfound skills. He has spent over 3 years working in the charity sector before joining Chuffed, where he delivers mentoring sessions and day-to-day support to crowdfunders. Carl also jointly runs a YouTube channel / Facebook Page called "Caruzmatic", which aims to show people how they can get involved in social action.
Fees
£15 - EARLY BIRD SPECIAL available until Fri 24th Nov (5 tickets only)
£20 Discount ticket for registered charities and existing Chuffed.org Campaigners
£40 Standard ticket price
About LASS/Well For Living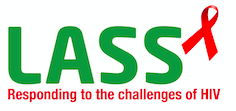 We provide support information and advocacy to people living with and affected by HIV and related health conditions. We promote HIV and sexual health awareness and empower people to live safe and fulfilling lives. We provide free community based HIV testing, training and workshops about HIV. We work with community groups individuals and professionals and provide awareness raising and support in schools as well as community settings. We provide support and information at weekends and in the evenings by arrangement in advance. You can find out more about our services and HIV on our website www.lass.org.uk
What previous attendees say
"Thanks very much for an enjoyable and useful workshop, it definitely broadened my understanding of what is possible and confidence to run a campaign. Thanks too for the information and again for your support, it is greatly appreciated." - Trish Appleton-Fox, Centre Manager, The Rainbow Centre for Children
So whether you're new to crowdfunding, planning to run a crowdfunding campaign but don't know where to start or just looking for new ideas for your current or future campaigns, we look forward to see you there!
Can't make it?
Join our UK Crowdfunding for Social Causes Facebook Group to stay tuned and be the first to hear about future Crowdfunding events near you, or contact us at events@chuffed.org if you have any questions.