Description
Join us for a workshop on Crowdfunding for Social Causes!
Donation-based crowdfunding is a new way of raising funds and allows you to source money for a project by asking a large number of contributors to donate a small amount, and asking a small number of contributors to donate a large amount. In return, backers may receive token rewards that increase in prestige as the size of the donation increases.
The Workshop
This workshop is hosted by Chuffed.org, one of the leading (free!) global crowdfunding platforms for social causes. During this Workshop, Chuffed.org Community Leader Anne Strachan will show you how to:
Find your crowd (figure out who is going to support your project and why)
Tell a specific, inspiring story that your supporters care about
Set an achievable target and blow it out of the park

Create a marketing and promotion plan for your campaign
As this is a hands-on workshop, places are limited to max. 15 participants.
About the Speaker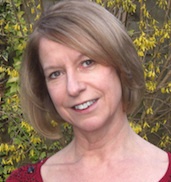 Anne Strachan
A trainer and fundraiser for over 20 years, Anne Strachan FRSA runs CrowdfundUK, a consultancy specialising in supporting charities, creative organisations and entrepreneurs raise funds and build an engaged community through crowdfunding. She runs her highly regarded training across the UK; advises charities, community groups, creative and social entrepreneurs in developing and running campaigns. Current projects include working with Manchester City Council, a number of NW housing associations and the Emmeline Pankhurst Statue Project.
Fees
£15 - EARLY BIRD SPECIAL available until Mon 25th Sept (5 tickets only)
£20 Discount ticket for registered charities and existing Chuffed.org Campaigners
£30 Standard ticket price
About The Brain Charity

The Brain Charity offers emotional support, practical help, and social activities to anyone with a neurological condition and to their friends, families and carers. There are hundreds of different neurological conditions including stroke, brain injury, dementia and many rarer conditions. We are here for every single one of them.
We offer a range of services including: employment support, legal advice service, counselling, confidence building courses, social activities and adult education courses. We also offer support for carers and a national information and advice service.
What previous attendees say
"Thanks very much for an enjoyable and useful workshop, it definitely broadened my understanding of what is possible and confidence to run a campaign. Thanks too for the information and again for your support, it is greatly appreciated." - Trish Appleton-Fox, Centre Manager, The Rainbow Centre for Children
So whether you're new to crowdfunding, planning to run a crowdfunding campaign but don't know where to start or just looking for new ideas for your current or future campaigns, we look forward to see you there!
Can't make it?
Join our UK Crowdfunding for Social Causes Facebook Group to stay tuned and be the first to hear about future Crowdfunding events near you, or contact us at events@chuffed.org if you have any questions.