Description
Description
In August 2014, if you opened up your Facebook feed, there was one thing that no-one could escape. The Ice Bucket Challenge. $115M raised, 2.4 million videos created and one question on every fundraiser's mind: "how do I create my own Ice Bucket Challenge?"
At Chuffed.org, we've spent the last four years running thousands of online fundraising campaigns in 27 countries around the world. We can distil down what the difference is between a crowdfunding campaign that succeeds and one that fails.
The answer: the successful campaigns follow a particular process.
In this workshop, we'll take you through that process and how to apply it to your non-profit.
——————————————————————————————————————
The Workshop Agenda
The 3-hour intensive workshop covers the 5 key ingredients that occur in our most successful campaigns.
Audience targeting: Reach the biggest audience possible by learning what drives different types of donors to support you.
Event copy: Get everyone to share your campaign by crafting the perfect campaign pitch.
Set the right fundraising target: Discover how much you can raise- and what you can do to raise even more.
Make it exciting to donate: Learn how to build early momentum in your campaign using perks, matched giving and other techniques that make your audience excited to donate.
Campaign planning: Reach a huge audience with the perfect campaign strategy.
During the campaign, you'll get the opportunity to pitch your idea and get feedback from your colleagues in the room. You'll also get a chance to network with the other participants.
Following the workshop, all workshop participants who start a campaign will be provided with a free, one on one mentoring session and are invited to join our community of fundraisers for ongoing campaign support.
Tickets
Tickets are £20 . We require this deposit as this helps to confirm the amount of attendees on the day. This deposit will be refunded on attendance to the event. Please email support@chuffed.org if you have any questions about this.
About the Speaker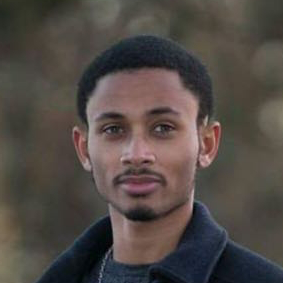 Carl Francis, Engagement and Support Manager at Chuffed.org
Carl wants to see a world where everybody strives to make a difference in society. He believes that there's room to integrate social action directly into our culture, whilst also making it fun! After completing a Media Studies degree, he started searching for ways to see how he could help others with his newfound skills. He has spent over 3 years working in the charity sector before joining Chuffed, where he delivers mentoring sessions and day-to-day support to crowdfunders. Carl also jointly runs a YouTube channel / Facebook Page called "Caruzmatic", which aims to show people how they can get involved in social action.
Can't make it?
Join our community for immediate support and updates on future events.
Please note: as this is a hands-on workshop, places are limited.
About Chuffed.org
Chuffed.org is one of the leading (free!) global crowdfunding platforms and communities for not-for-profits and social enterprises. We've helped over 8,000 charities in 27 countries raised over $25 million.
If you're looking for what your campaign could be like, check out:
What previous attendees say
"Thanks very much for an enjoyable and useful workshop, it definitely broadened my understanding of what is possible and confidence to run a campaign. Thanks too for the information and again for your support, it is greatly appreciated." – Trish Appleton-Fox, Centre Manager, The Rainbow Centre for Children
Organiser of Chuffed.org Crowdfunding for Social Causes Workshop - London
Chuffed.org is a global social enterprise startup that has become one of the leading global crowdfunding platforms for Social Causes. So far, over $25M has been raised on Chuffed in the past 3 years for over 4,000 social cause projects in 20 countries. We help charities, social enterprises, or anyone with a passion to solve social problems, raise funds through crowdfunding. Unlike many crowdfunding websites, Chuffed.org receives no commission on funds raised with one hundred per cent of the donation going to the project. This fundraising model starts with the cause's true believers and gets them to engage their networks through social media. More information: www.chuffed.org.