Description
Join us for a workshop on Crowdfunding for Social Causes!
Donation-based crowdfunding is a new way of raising funds and allows you to source money for a project by asking a large number of contributors to donate a small amount, and asking a small number of contributors to donate a large amount. In return, backers may receive token rewards that increase in prestige as the size of the donation increases.
The Workshop
Chuffed.org is one of the leading (free!) global crowdfunding platforms for social causes. During this Workshop, we will give you an introduction to Crowdfunding and take you through the 5 Steps to a Successful Crowdfunding Campaign for Social Causes:
Find your crowd (figure out who is going to support your project and why)
Tell a specific, inspiring story that your supporters care about
Set an achievable target and blow it out of the park
Build early momentum
Create a marketing and promotion plan for your campaign
About the Speaker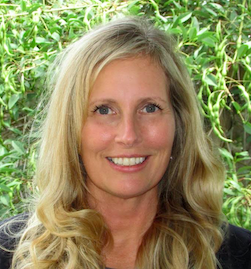 Kimberly Clouthier
Kimberly is a Chuffed.org Community Leader and professional facilitator, possessing keen inquiry skills and backed by over 15 years of senior management experience in marketing. She has worked on two not-for-profit boards as Fundraising Director and has raised thousands for multiple organisations! Kimberley believes in crowdfunding as an idea enabler and has helped run crowdfunding campaigns in the past. During this workshop, Kimberly will be sharing both her own experiences as well as learnings from over 5000 social cause projects on Chuffed.org.
Fees
$30 Discount ticket for existing Chuffed.org Campaigners or registered charities
$60 Standard ticket price
As this is a hands-on workshop, places are limited to max. 15 participants.
What previous attendees say
"Thanks very much for an enjoyable and useful workshop, it definitely broadened my understanding of what is possible and confidence to run a campaign. Thanks too for the information and again for your support, it is greatly appreciated." - Trish Appleton-Fox, Centre Manager, The Rainbow Centre for Children
So whether you're new to crowdfunding, planning to run a crowdfunding campaign but don't know where to start or just looking for new ideas for your current or future campaigns, we look forward to see you there!


Can't make it?
Email us at events@chuffed.org or schedule a call with the team at Chuffed.org if you have any questions or would like to learn more about Crowdfunding for Social Causes.
Organiser of Chuffed.org Crowdfunding for Social Causes Workshop - Sydney
Chuffed.org is a global social enterprise startup that has become one of the leading global crowdfunding platforms for Social Causes. So far, over $25M has been raised on Chuffed in the past 3 years for over 4,000 social cause projects in 20 countries. We help charities, social enterprises, or anyone with a passion to solve social problems, raise funds through crowdfunding. Unlike many crowdfunding websites, Chuffed.org receives no commission on funds raised with one hundred per cent of the donation going to the project. This fundraising model starts with the cause's true believers and gets them to engage their networks through social media. More information: www.chuffed.org.