Description
Join us at the Social Impact Festival 2017 for a workshop on Crowdfunding! This is a 'must attend' for anyone thinking about launching a crowdfunding campaign.
Crowdfunding has taken off in the last three years. In Western Australia alone, we've seen the Seeking Refuge campaign raise $91,481, Spacecubed raise $58,571 and WA's Food and Drink Symposium raise $45,000... But what was it about these campaigns that made them so successful and how can you replicate this for your own organisation? We're here to unlock the mystery of what it's all about, so that your organisation or cause can increase its impact.
The Workshop
Chuffed.org is one of the leading (free!) global crowdfunding platforms for social causes. During this Workshop, Chuffed.org ambassador Heiko will show you how to:
Find your crowd (figure out who is going to support your project and why)

Tell a specific, inspiring story that your supporters care about

Set an achievable target and blow it out of the park

Build early momentum

Create a marketing and promotion plan for your campaign
Our special guest speakers will take you through real-life examples of successful campaigns that have been run across Perth and other parts of WA. You will be given unique insight into their inspiring campaigns and how they achieved success with the 5 steps to running a successful campaign.
When: Saturday 22nd July, 1pm – 4pm
Where: The Platform - Level 3, 256 Adelaide Terrace WA
Agenda:
12:45: Doors open + Registration
13:00: Welcome and Introduction with Heiko & Special Guest Speakers
13:30: Introduction to 5 Steps to a Successful Crowdfunding Campaign
14:30: Tea Break
14:45: Behind The Scenes & Workshop Cycle
15:30 Summary Points + Q&A
16:00 Networking & Close


Speakers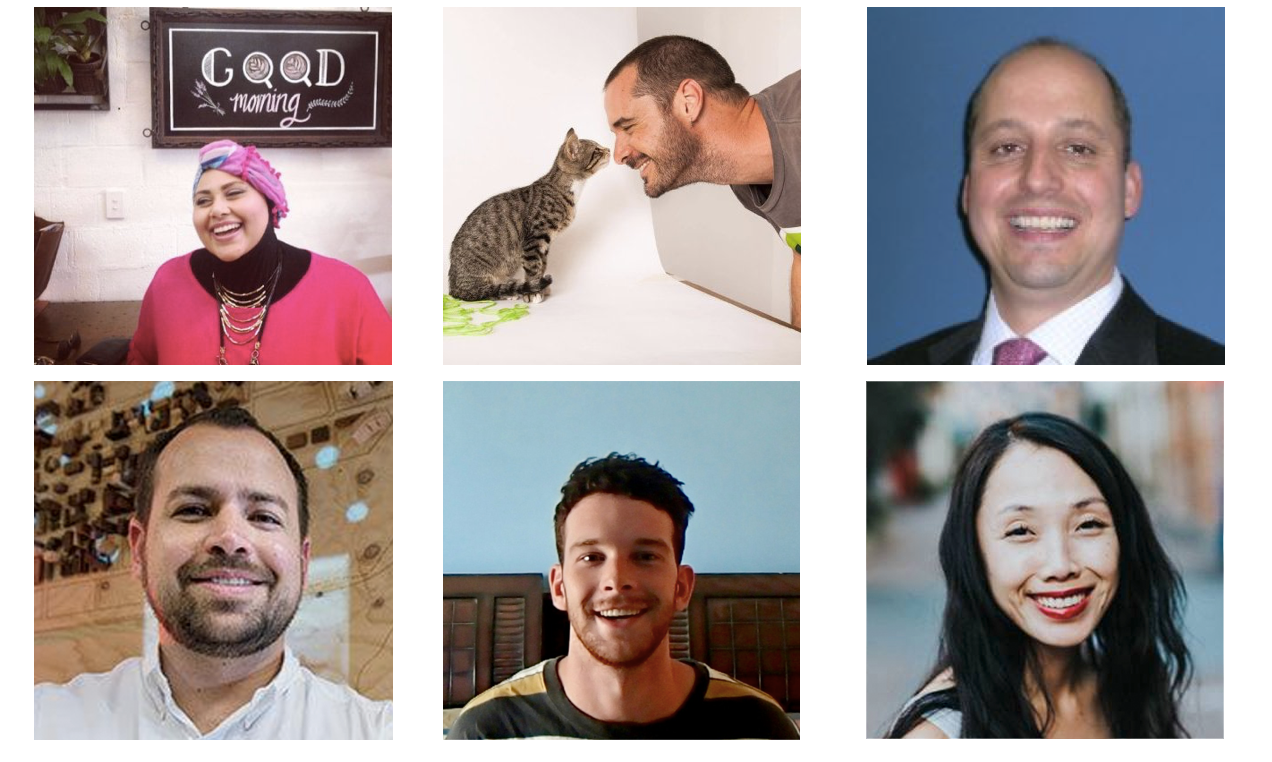 Facilitator:
Heiko Plange FFIA, CFRE - Senior Philanthropy Adviser
Heiko has extensive experience in managing fundraising and corporate partnership programs. He has worked with organisations spanning health, education, and community services and is currently the Senior Philanthropy Advisor at the Harry Perkins Institute of Medical Research. Heiko is a Fellow of the Fundraising Institute of Australia.
As a Chuffed.org star campaigner and our first local ambassador on the ground, Heiko is happy to share his professional experience as well as learnings from the North Perth Free-climbing Dome campaign that raised an amazing $43,000 in 30 days
Special Guest Speakers:
Brodie McCulloch:

Brodie is the Founder and Managing Director of Social Innovation in Western Australia, which has built the awesome co-working, collaboration and innovation space known as Spacecubed. They ran a crowdfunding campaign on Chuffed.org in 2014 that raised $58,571. Brodie is also on the board of StartupWA which was set up to advocate for startups with Government and other stakeholders in order to better connect and support Western Australia's innovation community. He is passionate about building ecosystems of support and connecting with people and organisations who are interested in building the next wave of social entrepreneurs in WA.
Shameema Kolia:
Shameema Kolia is a successful young entrepreneur and leader who has experience in running her own business as well as holding leadership positions in community Organisations. She co-founded Muslim Youth Western Australia in 2005, using her volunteer experience to turn her passion into a reality and has been instrumental in establishing myWA. Shameema has presented keynote presentations at both professional and educational conferences. She was selected to participate in the Australian Futures Direction Forum and deemed "Someone that would shape Australia's future in the coming years". She has experience as a board member of government and not for profit organisations. In 2009, Shameema moved into the humanitarian Aid sector and in 2016 became the general manager of the Al Imdaad Foundation, an international humanitarian aid relief organisation. She raised over $50,000 on Chuffed.org for her campaign 'Small Change, Big Impact for Syria'.
Kieron Sastron
Kieron Safstrom is a nutritionist from Perth. In his final semester of university, he set up a non-profit organisation, Australasian Nutrition Services. After graduating, he left for India with plans to promote health, hygiene and nutritional information to disadvantaged groups. Kieron realised that the extent of malnourishment present in India was hard to combat with education alone, therefore began to investigate economical food aid possibilities. He decided that milk was the answer and subsequently Milk4Marks was born. Kieron solely primarily used social media to raise $10,000 in three days and now has over $13,500 in funding. Kieron will be walking you through his accelerated approach to crowdfunding and how you can replicate similar results.
John Bishop, PetRescue
Jb spent most of his career working in IT for some of the largest corporates in Australia, but in the last 11 years has brought his big-picture skills and experience to help rehome over 300,000 pets. Jb uses technology and social media to help more fantastic pets find fantastic forever homes on PetRescue, which is one of the largest charity websites in Australia. Jb will take you behind the scenes of PetRescue's Safe and Sound Pounds campaign that raised over $63,000 in 30 days, smashing their $50,000 target.
Ai-Ling Truong
Ai-Ling Truong is the organiser of Perth's food truck festival, Food Truck Rumble. She has been the Food Curator for TEDxPerth since 2012 and was the Food Curator for Urban Locavore 2013-2015. Ai-Ling also chaired the organising committee for the fourth national food blogging conference, Eat Drink Blog in Perth, 2013.She co-founded Western Australia's first ever Food And Drink Symposium with Katrina Lane which was held on 28 May 2017. To get this event off the ground, they raised the money to run it through Chuffed and hit their target of $45,000.
Tickets
Register today! Discounts available for registered charities and Chuffed.org campaigners. Please get in touch with events@chuffed.org if you have any questions.
Whether you are new to crowdfunding, interested to learn more about how to run a successful campaign on Chuffed.org, or just want to meet likeminded individuals, make sure to join us for an inspiring afternoon with loads of opportunities to connect with aspiring campaigners in WA who are hoping to drive positive change in their community. We look forward to seeing you there!
Can't make it?
Join our Perth Crowdfunding for Social Causes Facebook Group to stay tuned and be the first to hear about future Crowdfunding events in Perth, or contact us at events@chuffed.org if you have any questions.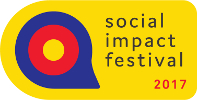 An Impact Sparker Event – Social Impact Festival 2017.
For further information on The Social Impact Festival, please visit www.socialimpactfestival.org