About this Event
Shine Cinema presents a Outdoor Cinema experience for the whole family, screening films throughout the day using the latest in outdoor video screen technology and audio to match.
With over 4 years of providing 'Outdoor Cinemas' to a host of clients 'Shine Cinema' are now using their wealth of experience and knowledge to host a number of cinema events across the UK.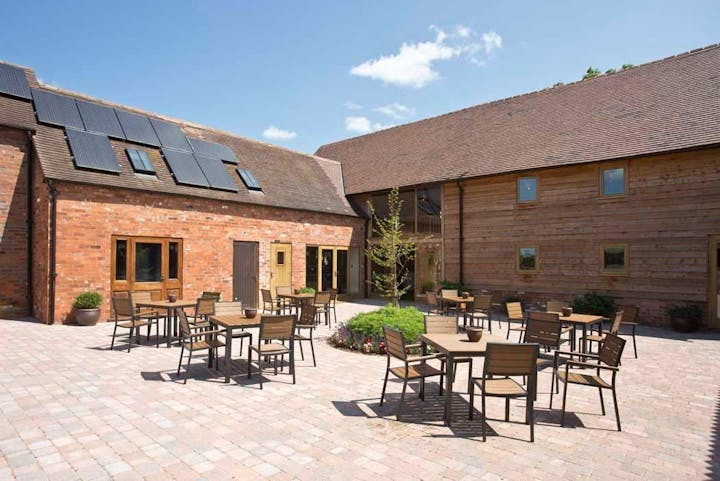 THE VENUE:
We are proud to announce Churchfield's will be our Worcestershire (Worcester & Droitwich) cinema venue for 2019 .
Come experience the magic of Outdoor Cinema at one of Worcester's No.1 family day's out 'Churchfields Farm', famous for it's award winning Ice cream.
Eat and Drink at the beautifully renovated Barn Cafe where the menu features homemade cakes, freshly made sandwiches, and our award-winning ice cream, made right on our farm from our pedigree herd.
A small toy area can be found inside, ride-on tractors for the little ones in our courtyard and a climbing frame with slide out front along with outside patio areas where you can enjoy the beautiful Worcestershire countryside.
Other attractions include 'Farm Tours' & 'Maize Maze' on selected dates.
During the Outdoor Cinema event Churchfield's home reared burgers and award winning ice cream will be available to purchase throughout the showing.

4 Amazing films across a weekend.
We are AIMING BIG! The biggest blockbusters of 2019 brought to you fresh from the cinema over a single weekend!
So BIG we are not even aloud to tell you them all yet! Watch this space! As tickets go-live we will announce each film!
FILMS:
Aladdin (2019 - Will Smith) (Child friendly daytime)
Saturday 14th September - 2:00pm start
Rocketman
Saturday 14th September - 6:30pm start
Dumbo (Tim Burton 2019 remake) (Child friendly daytime)
Sunday 15th September - 12 Midday start
Bohemian Rhapsody (2019's BIGGEST HIT with our Theatre Sound System!)
Sunday 15th September - 4:30pm start
Advertised film times are the time the films start. Gates open 1 hour before advertised time.
Mystery film titles will be announced as soon as tickets become available for purchase.
*Mystery Films are awaiting licensing and are subject to change until officially announced.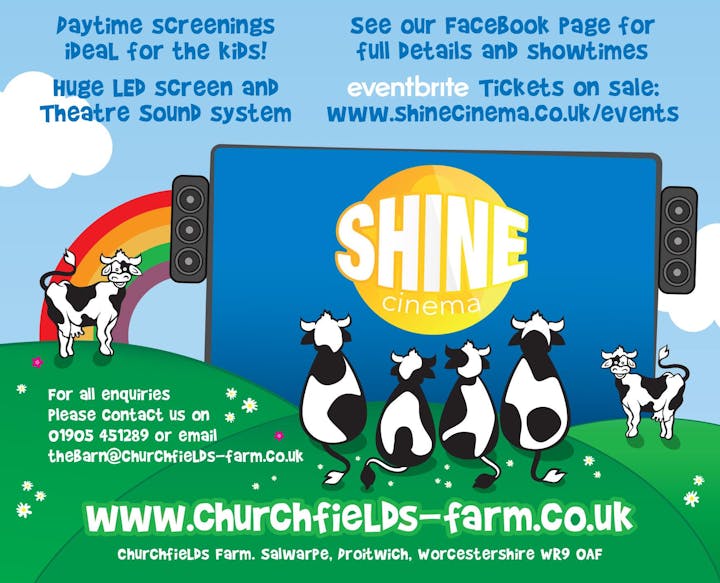 TICKETS:
Booking your ticket is essential. The venue has a limited capacity for this event and we expect to sell out!
AVAILABLE NOW TO BOOK
Aladdin (2019)
Kids Ticket - £6.50
Adults Ticket - £8.00
Dumbo (2019)
Kids Ticket - £6.50
Adults Ticket - £8.00
Rocketman
Kids Ticket - £8.00
Adults Ticket - £10.00
Bohemian Rhapsody
Kids Ticket - £8.00
Adults Ticket - £10.00
Children = 3 up to 14 years of age (Under 3 Free)
Adult = 15+ (in-line with film certification)
Advertised ticket prices subject to booking fee.
All tickets include FREE on-site parking
-----------------------------------
TERMS & CONDITIONS:
This event is to be held outdoors & is a ticketed event.
The event will go-ahead in all weather conditions (Please come prepared) unless Wind or Lightning stops the event on safety-grounds. If the event is 'Canceled' a full refund or a alternative date will be provided.
-----------------------------------
GET INVOLVED:
If you would like to advertise on the BIG screen or be involved with this event please e-mail Info@ShineCinema.co.uk
----------------------------------
Media: All images used are of our actual screens in-use and subject to copyright. Some images used are of our screens used by our clients and not at our own events.