Churchill and Nuclear Weapons: From the A-Bomb to the H-Bomb

Tuesday, 15 November 2016 from 17:30 to 19:00 (GMT)
Event Details
The Churchill Archives Centre presents: Churchill and Nuclear Weapons: From the A-Bomb to the H-Bomb
What was Churchill's role in developing nuclear weapons, and in authorising the use of the atomic bomb, and how did his views change over time in response to the Cold War and the terrible destructive power of the H-Bomb?
This will be the subject of a discussion between the two foremost experts in this area, Dr Graham Farmelo (author of Churchill's Bomb) and Professor Kevin Ruane (author of Churchill and the Bomb), chaired by Dr Helen Curry. 

The Churchill Archives Centre holds the personal papers of Sir Winston Churchill, but also those of Sir John Cockcroft, Sir James Chadwick and many other politicians and scientists involved in this remarkable story.
Speakers
Graham Farmelo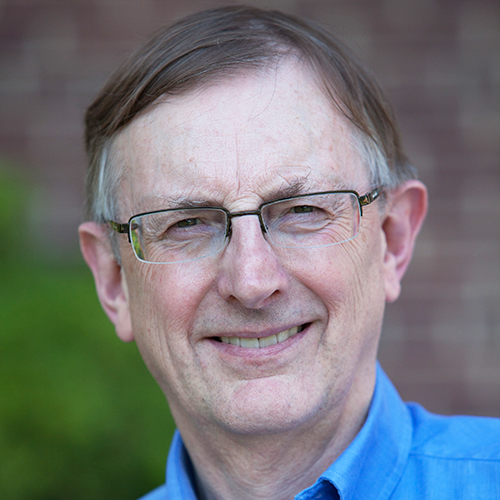 Graham Farmelo is a Bye-Fellow of Churchill College and Adjunct Professor of Physics at Northeastern University, Boston, USA. He is author of The Strangest Man, a biography of the theoretical physicist Paul Dirac that won the Costa Prize for Biography and the Los Angeles Times Prize for Science Writing in 2009. Four years later, he published Churchill's Bomb, an account of Winston Churchill's relationship with nuclear weapons and the scientists who developed them.
Farmelo was trained as the theoretical physicist, becoming a lecturer at the Open University in 1976 after he completed his PhD at the University of Liverpool. Subsequently he became Head of Exhibitions at the Science Museum, where he was responsible for the vision and delivery of the galleries in the new Wellcome Wing, and was founding director of the Dana Centre. For his work on public communication of physics, the Institute of Physics awarded him the Kelvin Medal in 2012. He is currently completing his next book, about the relationship of mathematics to theoretical physics, from Newton string theory.
Kevin Ruane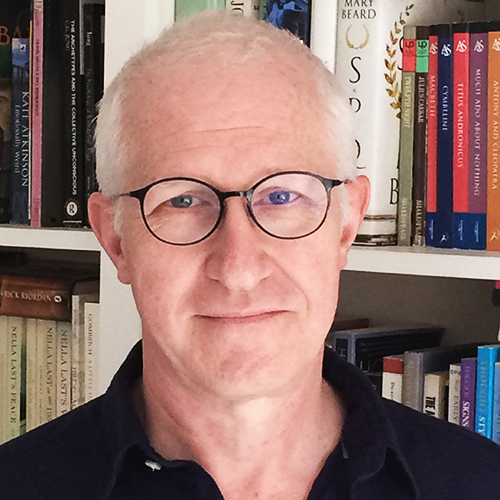 Kevin Ruane is Professor of Modern History at Canterbury Christ Church. He obtained his doctorate from the University of Kent in 1991 — his thesis was on the French war in Indo-China — and went on to work closely with the late Professor Ralph Smith at SOAS. Kevin has since published two books, and several articles, on the Vietnam war, including a biographical study of the writer Graham Greene during his time in French Indo-China in the early1950s (the period when Greene conceived The Quiet American). He has also done a good deal of research on European security in the early Cold War — and has published a monograph on the ill-fated attempt to build a European Defence Community in the 1950s. Kevin's latest book is Churchill and the Bomb in War and Cold War (Bloomsbury, 2016).
On matters Churchill, he has also contributed web-essays for the Churchill Archive, and has two chapters (one on Churchill and the Cold War, one on Churchill and Nuclear Weapons) in the forthcoming Bloomsbury volume (edited by Richard Toye), Winston Churchill: Politics, Strategy and Statecraft. His next book, a co-authored work with Professor Matthew Jones of the LSE, is a re-examination of Anthony Eden's pre-Suez Cold War diplomacy, most notably his Indochinese peace making in 1954: To End a War? Anthony Eden, Anglo-American Relations and the settlement of the First Vietnam War, Bloomsbury, 2018).
Helen Anne Curry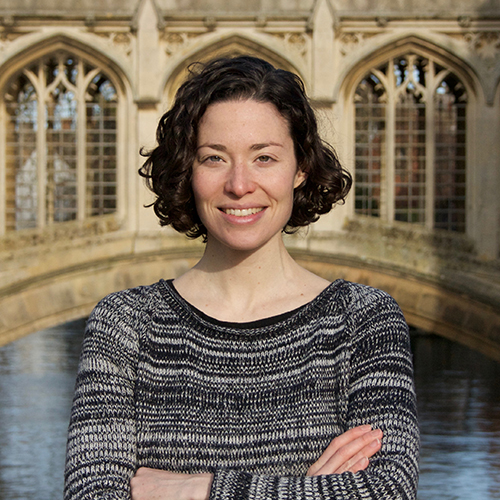 Helen Anne Curry is a University Senior Lecturer in History and Philosophy of Science at the University of Cambridge and a Fellow of Churchill College. She received her PhD in History from Yale University in May 2012. Her book Evolution Made to Order: Plant Breeding and Technological Innovation in Twentieth Century America (University of Chicago Press, 2016) traces the history of several early technologies used to modify genes and chromosomes, including their development as research tools by biologists, their application as novel methods of plant breeding, and their celebration in American popular culture as means of engineering life.
Her current research considers the history of global conservation, in particular efforts made to preserve the genetic diversity of agricultural crop species through the practice of seed banking.
When & Where

Wolfson Lecture Theatre
Churchill College
Storey's Way
CB30DS Cambridge
United Kingdom


Tuesday, 15 November 2016 from 17:30 to 19:00 (GMT)
Add to my calendar
Organiser
Churchill College, University of Cambridge
Churchill College Alumni & Development Office, Churchill College, Storey's Way, Cambridge, CB3 0DS
Churchill and Nuclear Weapons: From the A-Bomb to the H-Bomb