About this Event
Pathway2Grow invites to join us on Thursday 5th December 2019 at Tipu Sultan Majestic Dining in Moseley to celebrate 4 years of Chutney & Chat business networking. We bring you a fantastic environment at a top quality restaurant to network with like-minded individuals and business owners from across the UK. To mark our 4th anniversary we are thrilled to announce that Bobby Singh of Love Your Postcode will be joining us as our keynote speaker for the evening.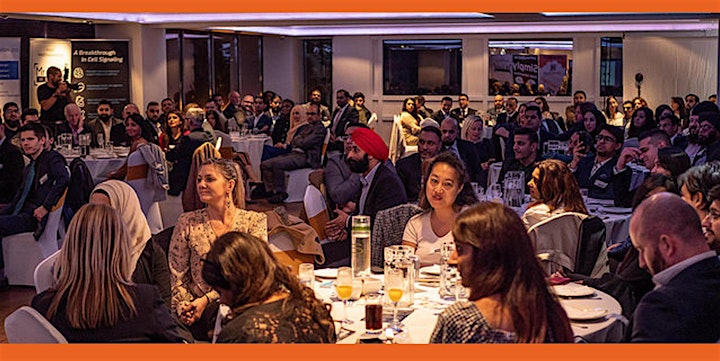 Agenda For The Evening:
18:30 - 19:00 - Registration and Networking over soft drinks
19:00 - 19:30 - Introduction & Welcome with an opportunity given to delegates to introduce themselves to the group
19:30 - 20:00 - Starters will be served
20:00 - 20:30 - Keynote Speaker – Bobby Singh, Love Your Postcode
20:30 - 21:00 - Mains will be served - choice of main meal from a selection
21:00 - 21:15 - Pearls of Wisdom – Bally Heer, Regional Homes
21:15 - 22:00 - Desserts with tea & coffee will be served with more open networking, photos and video testimonials

Keynote Speaker – Bobby Singh, Love Your Postcode
With over 32,000 followers on LinkedIn, Love Your Postcode founder Bobby Singh is an authority in business and entrepreneurship. Bobby will be sharing his journey from his background in corporate finance, to setting out to radically change the way estate ​agents do business and why he chose to become the face of his multi award-winning brand.

About Chutney & Chat:
Founded in December 2015, Pathway2Grow's Chutney & Chat aims to provide an informal environment for delegates to come together to expand their professional network, gain knowledge and grow their business. The night is about social, business and of course the balti; with a delicious three-course meal served throughout the evening.
Our Event is a no pressure, relaxed environment. If you wish to network then fine, if not then come and listen to the speakers. We believe we are an event for non-traditional as well as experienced networkers.
We believe in building an online and an offline community and there are plenty of ongoing opportunities to converse and share with a WhatsApp group (send a message to 07583 044 624), Facebook Group and also on LinkedIn.
So come and join us for #ChutneyandChat - Award-Winning Business Networking at its Best!
Regards
Your Host
Abid Khan AKA "Dr Chutney" - National Director for Pathway2Grow (@Abidmk55)
ONLINE BOOKING ONLY, EARLY BIRD PRICE OF £25.00, LIMITED SPACES