Description
The award-winning business networking platform #ChutneyandChat returns to the Tipu Sultan in Moseley on Wednesday 23rd October 2019. Chutney & Chat is a "Social Business Networking" event where like-minded individuals gather to #Network, #Learn and #Grow!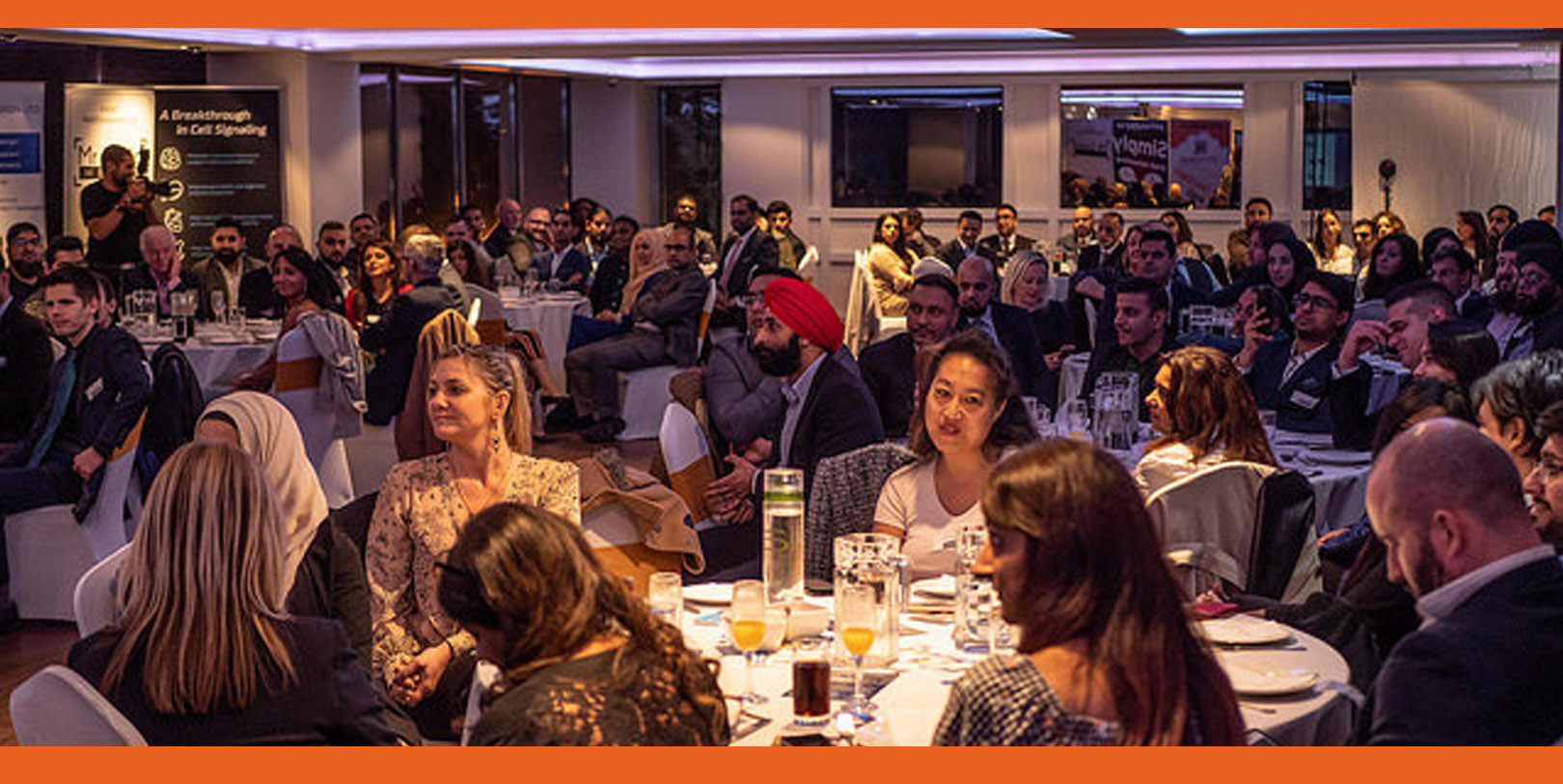 We bring you a fantastic business networking environment at a top quality restaurant with a keynote speaker presenting on a topic of value to business owners, entrepreneurs and anyone with an interest in self-development. We also have our signature "Pearls of Wisdom" segment where a member of the Chutney community is invited to share some of their experiences with the group. Attendees are encouraged to introduce themselves to the group during our 60 second pitches at the beginning of the evening, however their is no pressure to do so!


Agenda for Wednesday 23rd October 2019
18:30 - 19:00 - Registration and Networking over soft drinks
19:00 - 19:30 - Introduction & Welcome with an opportunity given to delegates to introduce themselves to the group
19:30 - 20:00 - Starters will be served
20:00 - 20:30 - Guest Speaker – Aslam Cheval, The Mind Architect

20:30 - 21:00 - Mains will be served - choice of main meal from a selection
21:00 - 21:15 - Pearls of Wisdom – Muhammed Ahmed - Pinnacle finance
21:15 - 22:00 - Tea & Coffee will be served with Open Networking, Photos and Video Testimonials




Guest Speaker - Aslam Cheval
Aslam Cheval, also known as the Mind Architect.
I started my career as a tradesman in the clothes manufacturing industry in Pakistan, before coming to London. I set up a successful retail business and then developed a large property portfolio. But the road to success was not easy, I had many setbacks. But I am not a person who gives up and instead embarked on a journey to find out why I was not achieving my full potential. Change needed to come from within me. I discovered coaching. My life has changed inside out since then.
I was lucky to learn from the crème-de-la-crème of personal development. I graduated from Bob Proctor's coaching program and was mentored by Jack Canfield, who trained me to become a Trainer's Trainer.
Today I am a Master Practitioner in NLP, Timeline Therapy and Hypnotherapy.
I have a reputation as a Master of removing negative beliefs and emotions while replacing them with empowering tools so that my clients conquer all life's challenges.
I love so much what I do. It is my greatest joy to witness someone's transformation.
May you be the next one!


About Chutney & Chat:

Founded in January 2016, Pathway2Grow's Chutney & Chat aims to provide a friendly and relaxed environment with plenty of opportunity for delegates to freely network. The night is about Social, Business and of course the Balti! The format is relaxed networking centred around a Keynote Speaker which will involve a presentation on a topic of interest any one with an interest in self-development & business.

Our Event is a no pressure, relaxed environment. If you wish to network then fine, if not then come and listen to the speakers. We believe we are an event for non-traditional networkers as well as experienced networkers.

We believe in building an online and an offline community and there are plenty of ongoing opportunities to converse and share with a WhatsApp group (send a message to 07583 044 624), Facebook Group and also on LinkedIn:

https://www.facebook.com/pathway2grow/

https://www.facebook.com/groups/chutneyandchat

https://www.linkedin.com/groups/8243224

So come and join us for #ChutneyandChat - Award-Winning Business Networking at its Best!

Regards

Your Host

Abid Khan AKA "Mr Chutney" - National Director for Pathway2Grow (@Abidmk55)

ONLINE BOOKING ONLY, EARLY BIRD PRICE OF £25.00, LIMITED SPACES