CI Lab 13 will explore the role that immersive, interactive technologies can play in shaping our understanding & experience of public spaces
About this Event
Advances in technology are enabling people to experience the public spaces that we inhabit in new and exciting ways. Through interactive interventions and immersive visualisations it is now possible to re-imagine our urban spaces, exploring stories of the present and histories of the past, and considering alternative uses for the built environment.
Join us for this online CI Lab, streamed live from Riddle's Court in Edinburgh, where we'll hear from architects, creatives and researchers who are working with data-driven technologies to create new space based experiences, widening access to public spaces and encouraging individuals and communities to think about how they could be used in the future.
Our speakers include...
Carlos J. Gómez de Llarena is an award-winning interaction designer with more than 20 years of experience with clients in advertising, design, fashion, retail, culture and government. Carlos designs hybrid interactive and spatial experiences that shape social behaviour as well as our perception of space. His works have been shown at Ars Electronica, Eyebeam, IDEAS CITY, ZKM and the Museum of Contemporary Art of Caracas, among others. Born in Venezuela, Carlos currently lives in New York City, where he runs his studio Med44 and teaches a graduate seminar on Urban Interaction Design at Parsons School of Design.
Carolyn Butterworth is Director of Live Works at Sheffield University's School of Architecture (SSoA), a pioneering Urban Room in the city centre that combines teaching, graduate employment, civic engagement and participatory research. Carolyn is a passionate advocate for socially engaged architectural design and her work brings together students, academics, civic organisations and community groups to co-produce sustainable and inclusive buildings, streets and neighbourhoods. She is Director for Community Engagement for arts programme Ruskin in Sheffield and Founding Chair of the national Urban Rooms Network.
We'll have a live panel featuring Carlos, Carolyn and research and design collective Lateral North hosted by Katherine Gunderson, Founder and CEO of Grand Bequest, a social platform for historical real estate and heritage rehabilitation in Scotland.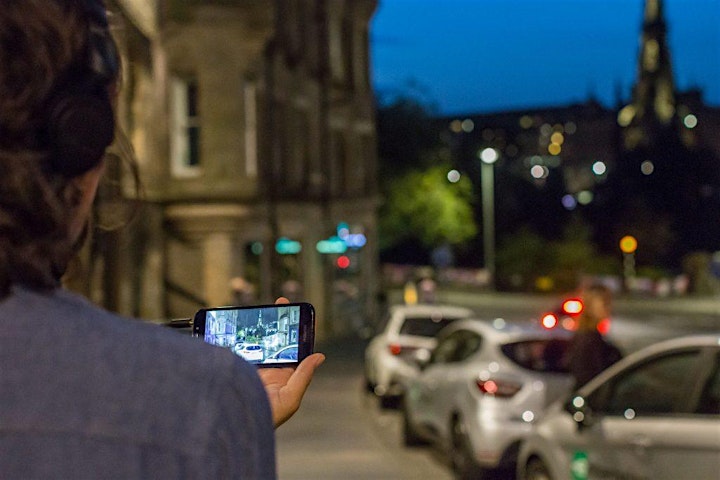 Elizabeth McLean, Deputy Director of The Fruitmarket Gallery in Edinburgh, will join us to discuss how the Fruitmarket has adapted over the last 6 months in response to Covid-19 restrictions. Their reworked programme for 2020 includes a socially distanced version of Night Walk for Edinburgh, Janet Cardiff and George Bures Miller's extraordinary AR experience, which takes participants on a walk around Edinburgh's historic Old Town, unravelling a disjointed tale layered with history, invention and memories.
Throughout the evening there will be plenty of opportunity for you to ask our speakers questions and find out about the latest Creative Informatics funding and development opportunities. We'll also have a CI Community spotlight presentation from architect and Founder of SENSECity Pooja Katara.
#CreativeInformatics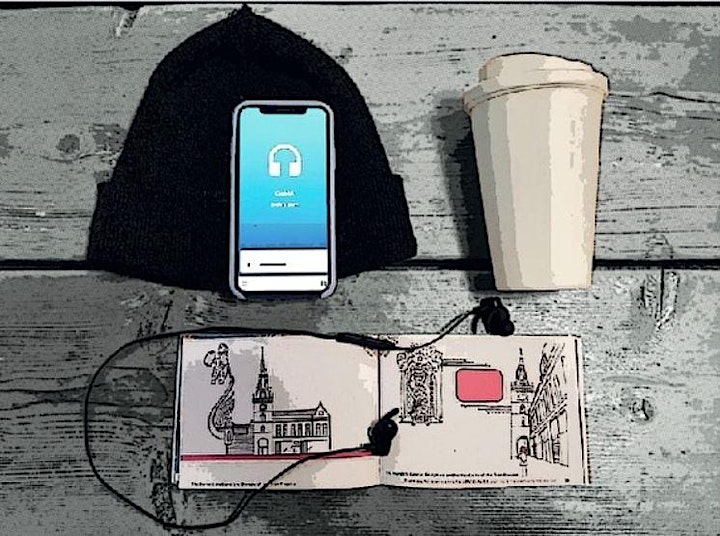 CI Labs
CI Labs are informal, monthly events which pop up at venues across Edinburgh, sharing innovative data-driven creative work and providing a meeting place for creatives of all disciplines to connect and collaborate. Due to current restrictions on events, our CI Labs will be taking place online until further notice.
CI Labs are part of Creative Informatics, a partnership across the University of Edinburgh, Edinburgh Napier University, Codebase and Creative Edinburgh, enabling individuals and organisations to explore how data-driven technologies can enhance their work.
To find out more about the Creative Informatics programme visit https://creativeinformatics.org/
About Creative Informatics
Funded by the Creative Industries Clusters Programme managed by the Arts & Humanities Research Council as part of the Industrial Strategy, with additional support from the Scottish Funding Council. The programme is part of the City Region Deal Data Driven Innovation initiative.
Data Protection
In providing your completed registration response you are giving explicit consent for us to use this data in our programme monitoring and reporting processes. The data is managed confidentially. Your data will be held and used by the Creative Informatics delivery team based at the University of Edinburgh with some data shared with our funders the Arts and Humanities Research Council and the Policy and Evidence Centre based at Nesta. Your data will only be reported in anonymous aggregated forms and will always be processed in accordance with the Data Protection Act 2018 and therefore also in accordance with the General Data Protection Act 2018 and therefore also in accordance with the General Data Protection Regulation (GDPR).