Join us to explore the world of indie gaming with designers and artists who are developing innovative and inclusive new games concepts!
About this event
The UK videogames sector has far more to offer than Grand Theft Auto and Minecraft. Behind the well-known major studios, a growing number of independent developers, creators and practitioners, are taking games in entirely different directions, using data in innovative new ways and creating unique experiences.
CI Lab 14 will be broadcast live from CodeBase in Edinburgh, with a mix of live and remote presentations and discussions. We'll be hearing from some fantastic independent developers, designers and composers, creating new gaming experiences that include exploring a fictional Islamic country under an occupying force, an LGBTQ+ dating game - for the undead, and a therapeutic game for children with Cystic Fibrosis.
Whether you are a die-hard gamer, or have never picked up a joypad, join us to find out more about the opportunities being created across the creative industries, as we look towards a more interactive future.
CI Lab 14 is part of Beyond Conference 2020, an annual gathering of current and future innovators focused on Research and Development across the Creative Industries.

The CI Lab 14 programme has been curated by Brian Baglow, founder of the Scottish Games Network, who is currently undertaking a Creative Informatics Connected Innovators project to map Scotland's games sector and identify opportunities for game makers to engage more strategically with the wider creative industries.
Our speakers include...
Jamie Bankhead, CEO of Konglomerate Games, an award-winning video games company that specialises in developing healthcare and other serious video game projects. Konglomerate's current project is a game designed to assist with the physiotherapy care of children with Cystic Fibrosis.
Jack King-Spooner is an artist, musician and video games developer based in the Scottish Borders, who makes alternative video games inspired by his life and whatever is on his mind. His games can be found at https://jackspinoza.itch.io/.
Luci Holland is a composer and sound artist who composes and produces music and audiovisual art for film, games and concert. Luci will be joining us to share two of her latest interactive pieces EmojiNote and Pumpkin Player.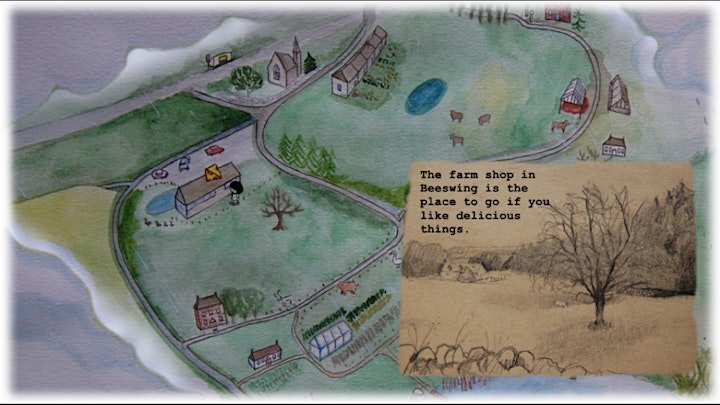 We'll also have a live panel chaired by games journalist and presenter Louise Blain, with Jamie, Jack, and games developer Katriona Gillon, who is currently working on Date of the Dead, an LGBTQ+ horror themed dating simulator!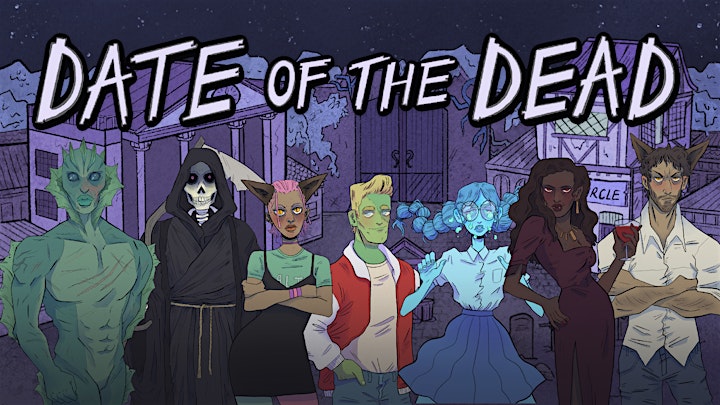 Throughout the evening there will be plenty of opportunity for you to ask our speakers questions and find out about the latest Creative Informatics funding and development opportunities.
#CreativeInformatics

CI Labs
CI Labs are informal, monthly events which pop up at venues across Edinburgh, sharing innovative data-driven creative work and providing a meeting place for creatives of all disciplines to connect and collaborate. Due to current restrictions on events, our CI Labs will be taking place online until further notice.
CI Labs are part of Creative Informatics, a partnership across the University of Edinburgh, Edinburgh Napier University, Codebase and Creative Edinburgh, enabling individuals and organisations to explore how data-driven technologies can enhance their work.
To find out more about the Creative Informatics programme visit https://creativeinformatics.org/
About Creative Informatics
Funded by the Creative Industries Clusters Programme managed by the Arts & Humanities Research Council as part of the Industrial Strategy, with additional support from the Scottish Funding Council. The programme is part of the City Region Deal Data Driven Innovation initiative.
Data Protection
In providing your completed registration response you are giving explicit consent for us to use this data in our programme monitoring and reporting processes. The data is managed confidentially. Your data will be held and used by the Creative Informatics delivery team based at the University of Edinburgh with some data shared with our funders the Arts and Humanities Research Council and the Policy and Evidence Centre based at Nesta. Your data will only be reported in anonymous aggregated forms and will always be processed in accordance with the Data Protection Act 2018 and therefore also in accordance with the General Data Protection Act 2018 and therefore also in accordance with the General Data Protection Regulation (GDPR).