Event Information
Location
Fruitmarket
45 Market Street
Edinburgh
EH1 1DF
United Kingdom
Join us at Edinburgh's Fruitmarket Gallery to find out how data and technology can support us in caring for and repairing our material world
About this event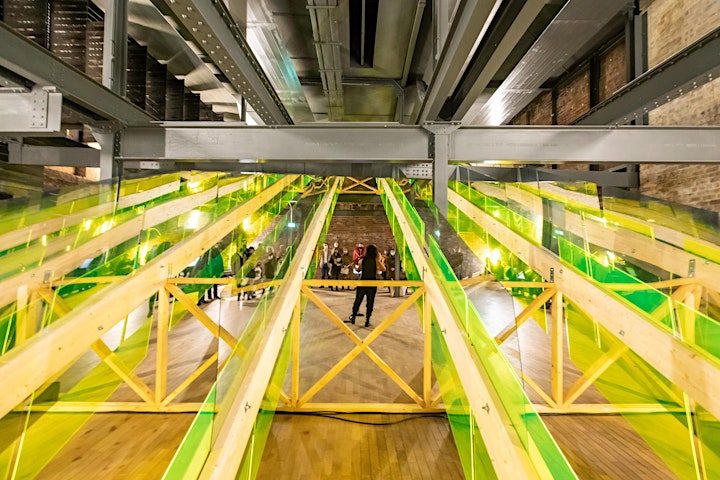 Come along in person or join us online for our first CI Lab of 2022, taking place at the Fruitmarket Gallery's stunning new exhibition space in Edinburgh's city centre!
CI Lab 20 will consider how data and technology can support us in caring for and repairing our material world, with the aim of creating a more circular society.
Building on the momentum of COP26, we'll be joined by some fantastic international and local speakers engaging in environmental stewardship through a variety of creative practices, to find out how designing with nature can support more sustainable innovation.
We'll explore a range of practices for care and repair, including learning about sustainable innovation from indigenous ecological design practices, using technology to design from and with waste materials, and examining the importance of sharing and community for sustainable work.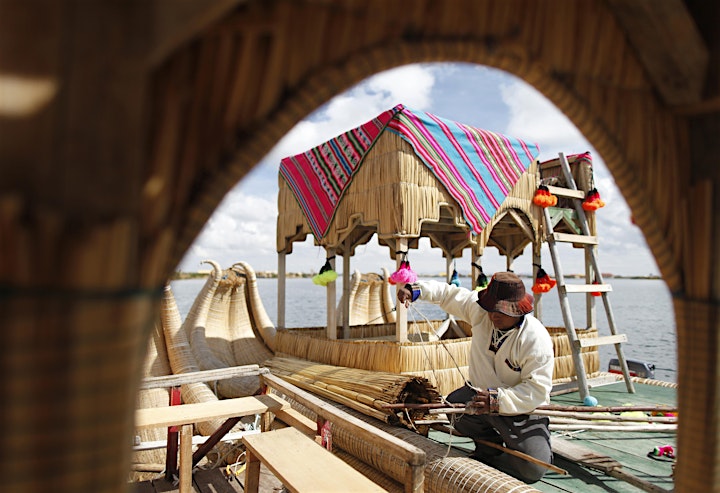 Our Speakers
We are delighted to welcome Julia Watson, designer, activist, academic, and author of Lo-TEK: Design by Radical Indigenism to her first CI Lab. Julia teaches urban design at Harvard and Columbia University, as well as running her own design studio and consulting for Fortune 500 companies to align their missions with global sustainability goals.
Terence Finnegan joins us from Edinburgh Tool Library, the UK's first tool library, which allows members to borrow tools, saving them money and reducing our impact on the environment. ETL are Creative Informatics Resident Entrepreneurs and are currently conducting a data-led project to assess the impact of tool libraries on carbon reduction, job creation and wellbeing.
Mary Michel (Director, Ostrero) will be presenting Creative Coin, a Creative Informatics Horizon Project exploring the idea of an alternative currency for the Creative Industries that incentivises a move towards the Circular Economy.
Dr Samantha Vettese leads on the Research Excellence Framework in Art and Design at Edinburgh Napier University's School of Arts and Creative Industries. Samantha has a background in jewellery and silversmithing, her research focusses on areas of design applied to sustainable tourism and materials, with a current focus on innovative materials and practices involving 3D printing and digital craft.
We'll also be joined by Shona Reppe who will be presenting Millipede, a creative commission project by British Council as part of COP26, developed by National Theatre of Scotland and Think Arts. Millipede is an online shoe shop like no other, packed with one-of-a-kind ideas from across the world, encouraging would-be shoppers to think about their own carbon footprints.
And closing out our event we'll have some live poetry from Aliyah Begum. Aliyah is a 19 year-old poet who was Birmingham's Young Poet Laureate between 2018-2020. She has worked with the RSC, the BBC and Young Poets Network and is currently studying English Language and Literature at the University of Oxford.
If you have an in person ticket for CI Lab 20, we would ask that you please take a Covid-19 Lateral Flow test on the day of the event, and do not attend if you are experiencing any Covid-19 symptoms. Attendees will be required to wear a mask during the event.
Image credits: (1) Fruitmarket Gallery credit Tom Nolan, (2) Las Islas Flotantes credit Enrique Castro-Mendivil, (3) credit Edinburgh Tool Library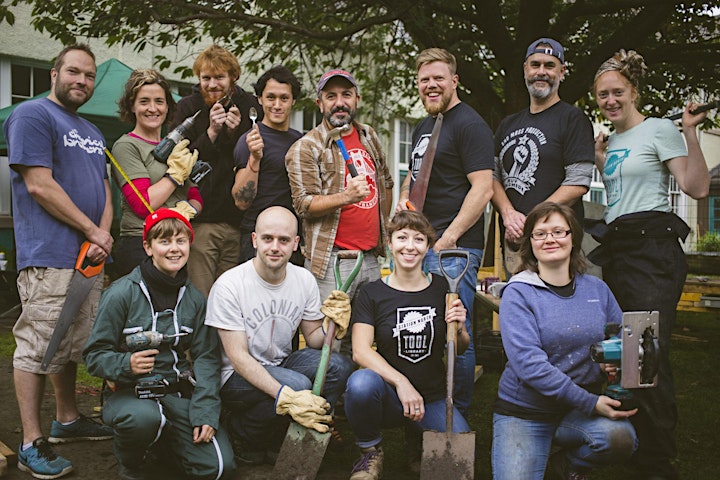 CI Labs
CI Labs are informal, monthly events which pop up at venues across Edinburgh and SE Scotland, sharing innovative data-driven creative work and providing a meeting place for creatives of all disciplines to connect and collaborate.
CI Labs are part of Creative Informatics, a partnership across the University of Edinburgh, Edinburgh Napier University, Codebase and Creative Edinburgh, enabling individuals and organisations to explore how data-driven technologies can enhance their work.
Find out more about Creative Informatics: https://creativeinformatics.org/
About Creative Informatics
Funded by the Creative Industries Clusters Programme managed by the Arts & Humanities Research Council as part of the Industrial Strategy, with additional support from the Scottish Funding Council. The programme is part of the City Region Deal Data Driven Innovation initiative.
Data Protection
In providing your completed registration response you are giving explicit consent for us to use this data in our programme monitoring and reporting processes. The data is managed confidentially. Your data will be held and used by the Creative Informatics delivery team based at the University of Edinburgh with some data shared with our funders the Arts and Humanities Research Council and the Policy and Evidence Centre based at Nesta. Your data will only be reported in anonymous aggregated forms and will always be processed in accordance with the Data Protection Act 2018 and therefore also in accordance with the General Data Protection Act 2018 and therefore also in accordance with the General Data Protection Regulation (GDPR).
Date and time
Location
Fruitmarket
45 Market Street
Edinburgh
EH1 1DF
United Kingdom