Join us to find out about BBC MakerBox, a place for creators to connect, learn and try out cutting edge tools for developing digital content
About this event
Connected Studio MakerBox is something new from the BBC, a place for you to join an online community of like-minded creators and experiment with the latest cutting edge technologies, including tools for creating interactive narratives and responsive storytelling, new ways of using voice and AI, and much more.
Experiences built with MakerBox tools include BBC Click 1000, Instagramification, Discover Your Daemon, and immersive audio horror story Monster, all of which are available at BBC Taster, the home of new ideas at the BBC which hosts experimental pilots and ideas that audiences can try, rate and share.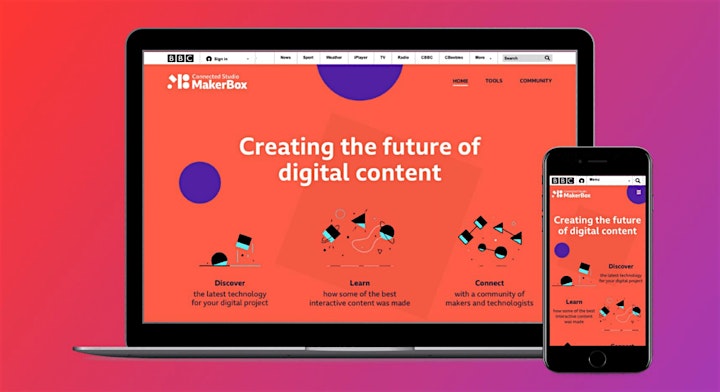 In this interactive CI Studio led by the MakerBox team, we'll be exploring two BBC R&D built tools, StoryFormer and Audio Orchestrator, as well as doing a couple of creative exercises to get you thinking how you might use these tools for your own projects.
StoryFormer is a tool for creating flexible, responsive stories. Using StoryFormer, the flow of a story and the media used to tell it can change dynamically, responding to the viewer's input, their preferences, or their context. This can happen either before the story starts, or while it's underway. The same story can be told differently to every viewer. Different parts of a story can be explored at will, expanded in depth, or avoided entirely.
Audio Orchestrator allows you to take your audio projects and rework them into interactive, 360°, spatial audio that envelops your listeners in sound - from above, from behind, sending sound to one, many or all connected devices to tell your story in a new and unique way. The tool's unique creation process ensures that the experience can adapt to fit any number and many different types of devices - even if this changes during listening.
Come along to get creative and find out how you can access these innovative tools and join the BBC MakerBox community!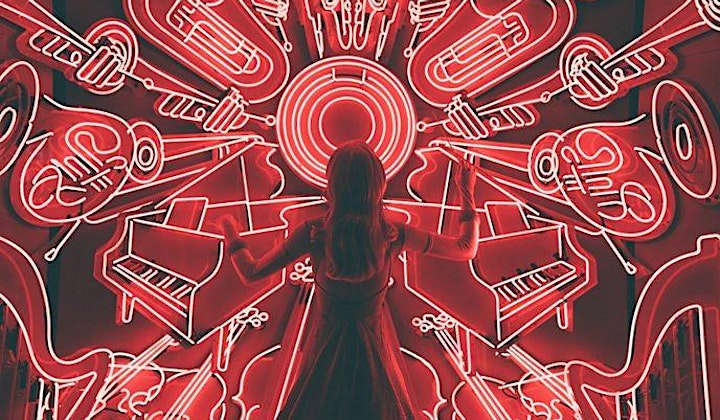 About CI Studios
CI Studios are regular, informal events open to anyone working in the creative industries interested in learning more about data-driven technologies. Studios usually take place at E11, our dedicated workshop space at Edinburgh Napier University, and in venues across Edinburgh/South East Scotland throughout the year, providing opportunities for creative practitioners to try working and experimenting with data in a friendly, practical environment. However, due to current social distancing measures, we are running our CI Studios online until further notice.
About Creative Informatics
Creative Informatics is a collaboration across the University of Edinburgh, Edinburgh Napier University, Codebase and Creative Edinburgh.
Funded by the Creative Industries Clusters Programme managed by the Arts & Humanities Research Council as part of the Industrial Strategy, with additional support from the Scottish Funding Council. The programme is part of the City Region Deal Data Driven Innovation initiative.
Find out more at https://creativeinformatics.org/
Data Protection
In providing your completed registration response you are giving explicit consent for us to use this data in our programme monitoring and reporting processes. The data is managed confidentially. Your data will be held and used by the Creative Informatics delivery team based at the University of Edinburgh with some data shared with our funders the Arts and Humanities Research Council and the Policy and Evidence Centre based at Nesta. Your data will only be reported in anonymous aggregated forms and will always be processed in accordance with the Data Protection Act 2018 and therefore also in accordance with the General Data Protection Act 2018 and therefore also in accordance with the General Data Protection Regulation (GDPR).